Mens Clothing Mens Mountain Bike Clothing Mens Mountain Bike Accessories Mens Bike Hats Balaclavas Neck Gaiters - Road Bike Shop
Shop
>
Sporting Goods > Outdoor Recreation > Cycling > Cycling Apparel & Accessories > Bicycle Helmets
>
Men's Apparel Clothing > Men's Mountain Bike Clothing > Men's Mountain Bike Accessories > Men's Bike Hats > Balaclavas & Neck Gaiters
BlackStrap Daily Tube
Retail Price:
$19.95
Our Price: $10.97
buy now
All of BlackStrap's face masks are pretty versatile, but none more so than the Daily Tube. We wear it skiing in winter, hiking in summer, and climbing basically anytime it's sunny. We appreciate its sun protection, odor control, and quick-drying comfort.
Buff CoolNet UV+ Breast Cancer Prevention Partners Buff The Climb, One Size
Retail Price:
$23.95
Our Price: $11.03
buy now
Versatile and protective from the sun, the CoolNet UV+ Breast Cancer Prevention Partners Buff keeps us safe on sunny backpacking trips and summer paddle sessions on the river. With support from the Skin Cancer Foundation, this product is raising awareness for breast cancer. On top of that, it is...
Buff CoolNet UV+ Buff - Kids' Ozira Night Blue, One Size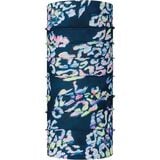 Retail Price:
$21.95
Our Price: $9.88
buy now
Our little shredders can tear up singletrack all day, completely ignoring the sweltering heat, so we make sure they don't head out without the CoolNet UV+ Buff to protect them from harmful rays and overheating. The performance material keeps our groms cool and refreshed while grinding up...
Buff CoolNet UV+ Print Buff
Retail Price:
$23.95
Our Price: $13.17
buy now
For protection from the sun on cloudless summer days, we bring the CoolNet UV+ Print Buff to keep our sensitive skin covered around the face and neck. The stretchy fabric employs UPF protection to reduce harmful exposure above the treeline on a midday hike, and packs into a pocket as we cool off...
Buff CoolNet UV+ Solid Buff
In summer's heat, whether we're tearing up trail or paddling down river, we have the CoolNet UV+ Solid Buff around our neck, wrist, or head. Wherever it lies, Buff's new innovative fabric keeps us cool, so we can give the thick heat the middle finger and stay out longer doing what we love.
Castelli WS Balaclava Black, One Size
Blowing sleet won't keep you inside when you have the Castelli WS Balaclava.
Giordana Knitted PolyPro Balaclava
A must have for your Fall/Winter/Spring wardrobe. The Balaclava keeps you warm and can help prevent a chill from creeping down your shoulders and back by insulating the neck where a rider's major arteries and veins are. You can efficiently maintain core body temperature by warming the large...
Giordana Roubaix Balaclava
Constructed with time tested Roubaix fabric designed to insulate body heat and protect against gusts of icy air. The brushed inner pile is soft against the skin and the material also allows for unrestricted breathing. Ideally suited for cyclists who are battling the most extreme winter elements...