Components Forks Cockpit Pedals Handlebar Tape - Road Bike Shop
Shop
>
Sporting Goods > Outdoor Recreation > Cycling > Bicycle Accessories > Bicycle Handlebar Grips & Decor
>
Components > Forks, Cockpit, Pedals > Handlebar Tape
Arundel Art Gecko Bar Tape
Art Gecko is our new grippy polyurethane rubber bar tape with a colorful artistic pattern on the drops. This pattern is called a tri-color tessellation. When wrapped from the bottom it fades to black about where the brake levers mount.
Arundel Gecko Grip Bar Tape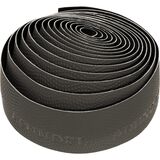 Gecko Grip is EVA foam and ventilated polyurethane in a laminated, layered construction. Gecko Grip has a rubbery,grippy feel compared to cork tape. It lays flat on the wrapped bars and is thinner than cork. It doesnt absorb sweat as easily as Cork and can be wiped off with a wet rag in seconds.
Arundel Rubber Gecko Bar Tape
Rubber Gecko is a cushy bar tape made with foam and an outer layer of natural rubber. Rubber Gecko offers a soft tactile grip with a bit of give to it. It wraps slightly fatter than our original gecko grip, but not by much. Perfect for the rainy, cold cobbled classics.
Cane Creek eeBARKEEP Black, End Plug
Add some flare to your ride and tidy up your handlebars with the Cane Creek eeBarKeep. Weighing only 6g each, these lightweight, CNC-machined bar end plugs build upon the Cane Creek ee experience of precision, ingenuity, and love of the ride. They are easy to install and work for both drop bars...
Cinelli Cork Tape Blue Jeans, One Size
Treat your palms to the original cork tape with the colorful, sweat- and shock-absorbing Cinelli Cork tape. Includes tape for both sides of most road drop-bars (up to 46cm), plus end caps and Cinelli finishing strips.
Cinelli Gel Cork
Retail Price:
$24.90
Our Price: $19.92
buy now
Taking a small but significant pedal stroke in favor of modern demands, Cinelli maintains its time-honored aesthetic while adding a thin layer of Vibrasoft gel to boost shock absorption and maintain better control and feel on rougher pavement. Although Cinelli has remained somewhat synonymous...
Easton Microfiber Handlebar Tape Red, One Size
The Easton Microfiber Handlebar tape keeps our numb hands a problem of the past. This tape is great for our full range of bikes, from gravel grinders to dedicated road bikes. The soft and supple tape soaks up plenty of road vibration and is something we'll happily install on our drop-down bar...
Easton Pinline Handlebar Tape Yellow, One Size
Retail Price:
$14.99
Our Price: $9.99
buy now
Easton's been in the componentry game long enough to know that a bar tape's functionality is only as good as its lifespan. That's why the new Pinline Handlebar Tape was designed to be comfortable, supportive, and, most importantly, incredibly durable. The Pinline tape was made using a lightweight...
ENVE Road Handlebar Tape
Skimping on some things may go off without a hitch: we likely can't taste the difference in generic versus name-brand almond milk. However, skimping out on touch points on a bike is a sure way to end a ride cursing our past selves. ENVE's Road Handlebar Tape provides 3mm of soft comfort to keep...
Ergon BT Allroad Bar Tape Black, One Size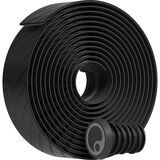 Ergonomic handlebar tape for all drop bar disciplines. Made of EVA foam which offers optimal durability, high pressure distribution and low weight. Reduces hand discomfort in all road cycling disciplines. Supports increased vibration damping or more direct feedback from the riding surface....
<< Prev | 1 | 2 | 3 | 4 | Next >>