Accessories Nutrition Performance Cookbooks Accessories - Road Bike Shop
Shop
>
Media > Books
>
Accessories > Nutrition & Performance > Cookbooks & Accessories
Park Tool BO-2C Bottle Opener
If there's one tool you want to work no matter what, it's your bottle opener. Thankfully, Park Tool engineered the BO-2C Bottle Opener to provide maximum leverage, and comes complete with a lifetime warranty. The trademark Park Tool Blue vinyl-dipped handle ensures a solid grip, so you never have...
Park Tool PZT-2 Pizza Tool
Whats better than pizza after a good day of wrenching or riding? An update of one of our all-time greats, the PZT-2 Pizza Tool is bigger (for better hand position), better (super sharp, large diameter stainless steel cutting wheel cuts through even the toughest terrain), and stronger! Amaze your...
Pedro's Beverage Wrench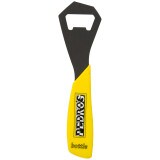 Conveniently labeled to prevent you from drunkenly maladjusting your multi-thousand-dollar rig, Pedro's Beverage Wrench makes quick work of bottle tops. It has a strong metal body. Grippy plashtic handle. Youwanna nuther? You're purty. I llliike youuu. Wait, waitasec'nd ... I shink I luvvv...
Skratch Labs The Feed Zone Table Cook Book
Skratch Labs makes some delicious mid-workout nutrition, but even it knows that fruit chews and rice cakes can't be all that an athlete consumes. Whether your sport is a relaxing hobby or you're continuously working towards newer goals and faster times, fueling your body the right way is...