Accessories Books Magazines Gifts - Road Bike Shop
Shop
>
Home & Garden > Kitchen & Dining > Barware > Cocktail Shakers & Tools > Bottle Openers
>
Accessories > Books, Magazines & Gifts
45NRTH Cobrafist Pogie Black, One Size
45NRTH caters to only one discipline of riding, crafting clothing and accessories for cold weather fat bike riding. It knows what it takes to stay warm when conditions are at their worst and the Cobrafist Pogie is one piece of gear you'll be glad you have when temps hover around -25 to 0-degree...
45NRTH Draugenklaw Drop Bar Pogie
Keeping our mitts warm and our drop-bar rides even warmed is the 45nrth Draugenklaw Drop Bar Pogie. These over-bar mitts are purpose-built for the cold and nasty weather we see on our daily commutes or hero rides out in the cold. The water and wind-resistant outer shell deters the cold from...
All Mountain Style Honeycomb Crank Guard Clear, One Size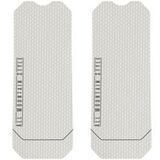 CLEAR, AMS Honeycomb CRANK Guard is specially designed to protect crank arms of mountain and road bikes from scratches and rubbing. It's made of an exclusive, super easy to install, honeycomb adhesive pvc, the same as our successful Frame Guards, in CLEAR, transparent color, so it won't cover the...
Assos Coffee Set One Color, One Size
There are certain non-negotiables when it comes to riding, and for ASSOS a good cup of coffee is one of them. With prime dimensions and signature ASSOS design, this evocative two-cup coffee set is a suitable addition to the cognoscentis lifestyle.
Assos Mug One Color, One Size
To some, a mug is just a mug. But to the initiated equipe Campionissimo, an Assos mug is the only instrument worth using. Pretty much, all other mugs aren't even worth the box that this Assos Mug comes in. So, if your morning nectar is the last remaining aspect of your life that hasn't yet been...
Bar Mitts Extreme Road Pogie Handlebar Mittems
Extreme Road Pogie Handlebar Mittems
Bar Mitts Mountain/Commuter Pogie Handlebar Mittens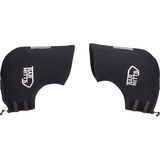 Mountain/Commuter Pogie Handlebar Mittens
DYEDBRO Air Freshener
Air Freshener
DYEDBRO Fork Protector
After the great success of our universal frame protectors, and thanks to the feedback from our customers, we are very happy to introduce our first universal fork protector!Thanks to the extremely flexible material this product will adapt to the shapes of your fork and protect it against scratches...
DYEDBRO MTB Frame Protector Clear Gloss Black, One Size
When we get a new bike, we want to make sure the high-wear areas are protected from rocks, dings, and crashes. The DYEDBRO MTB Frame Protector gives us plenty of style options to deck out our new bike, and when we want to change it up, it is as easy as using a heat gun to unwrap the protectors.
<< Prev | 1 | 2 | 3 | 4 | 5 | Next >>