Accessories Nutrition Performance Recovery - Road Bike Shop
Shop
>
Health & Beauty > Health Care > Fitness & Nutrition > Nutrition Drinks & Shakes
>
Accessories > Nutrition & Performance > Recovery
Addaday EMS A Replacement Gel & Battery
Retail Price:
$29.00
Our Price: $15.42
buy now
EMS A Replacement Gel & Battery
Clifbar Nut Butter Filled - 12-Pack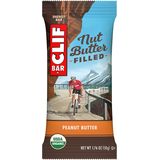 Delicious flavors, endless variety. Satisfy any taste with a dazzling array of craveable CLIF BAR flavors to choose from. Each variety pack contains 12 bars, two of each of the following flavors
Compex Ayre Compression Boots
Compression boots used to be only for the elite athlete on the world tour. Compex's Ayre Boots bring the benefits of compression to your recovery, whether after a hard workout at home or between races over the weekend. The boot's four chambers can be inflated at once or separately to target...
Compex Easy Snap Electrodes - 5-Pack
Easy Snap: Connection between the cable and the electrode, with one hand using simple pressure, Comfortable: Optimisation of the electric power for higher intensity sessions, gauge of better effectiveness, Reusable: Variable depending on the type of skin and conditions of use, Adaptable: Possible...
Compex Mini Muscle Stimulator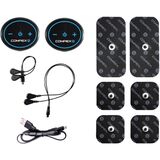 This miniature version of the Wireless Muscle Stimulator offers electrotherapy with one simple change: portability. This Mini Stimulator still brings you 6 pre-set programs to let you choose your stimulation level depending on if you're warming up, recovering, or enduring pain. From the...
Don Joy Anaform Elastic Back Wrap Black/Black, S/M
Give your lower back some support with the Don Joy Anaform Elastic Back Wrap. This supportive and easy to use strap features dual elastic pull straps for easy adjustment and custom compression, as well as flexible back stays that give you the support you need without restricting motion. There's...
Don Joy Bionic Back Wrap Black, XL
To help you alleviate that nagging back pain and get back to your favorite outdoor pursuits, strap on the Don Joy Bionic Back Wrap. It's got the lumbar support and lower back relief you need to stay comfortable during active pursuits. Four robust vertical stays offer added support, improve your...
Don Joy Coldform Hot/Cold Therapy Back Wrap
Coldform Hot/Cold Therapy Back Wrap
Don Joy Coldform Hot/Cold Therapy Knee Wrap
We pioneer innovation to empower athletes to stay in motion and reach their potential. As part of our ongoing product innovation, we bring you COLDFORM Hot/Cold Therapy. COLDFORM offers dual hot and cold therapy combined with a premium-grade, adjustable compression neoprene wrap to deliver...
Don Joy Coldform Hot/Cold Therapy Shoulder Wrap
Coldform Hot/Cold Therapy Shoulder Wrap
<< Prev | 1 | 2 | 3 | 4 | 5 | Next >>