Accessories Nutrition Performance Bars Snacks - Road Bike Shop
Shop
>
Health & Beauty > Health Care > Fitness & Nutrition > Nutrition Bars
>
Accessories > Nutrition & Performance > Bars & Snacks
Clifbar Builders Protein Bar - 12 Pack Chocolate Chip Cookie Dough, One Size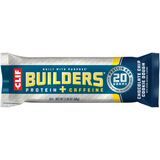 Brain feeling sluggish? Grab a Clif Bar Builders Protein Bar out of your 12-pack, and pep up. Each of these bars contain a whopping 20 grams of protein, along with vitamins and minerals, to give you a boost when start to zone out rather than be in the zone. Clif Bar doesn't use trans fats, and...
Clifbar Clif Bars Mini Chocolate Chip, Box of 10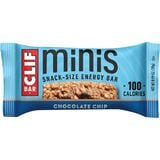 MINI, BUT MIGHTY! The classically craveable taste of a freshly baked chocolate chip cookie.
Clifbar Clifbar Clif Bars - 12 Pack Spiced Pumpkin Pie, One Size Spiced Pumpkin Pie, One Size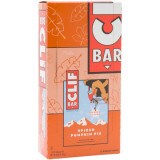 Clif Bar's flagship product, the Clif Bar, features 70% organic ingredients and the nutrients you need to get through your workout or workday.
Clifbar Luna Bar - 15 Pack LemonZest+Raspberry, One Size
Whether you are running out the door to pick up the kids or running your first marathon, the Luna Bar has the energy you need and the taste you want to keep you going till your next meal. Luna Bar is entirely natural and 70% organic - no high fructose corn syrup here. It is low in sugar and high...
Clifbar ZBar - 18-Pack
Make sure your little ones always have the energy they need to do the things they love by bringing along a ZBar by Clifbar. Made with kids in mind, these bars blend carbohydrates, fiber, protein, and fat to keep them going. And they never include high fructose corn syrup or artificial flavors....
GU Energy Chews Double Serving Bag - 12 Pack
Whether we're pushing through sweaty miles on the trail or training for race day on our bike, GU's Energy Chews Double Serving Bag gives us the energy and nutrients our body needs to feel strong and focused as we push the limit.
GU Energy Stroopwafel - 16-Pack Gingerade, One Size
Whether a light breakfast pre-run or mid-ride fuel, the Stroopwafel is a great way to switch up from the usual gels and chews for something that tastes less ready for space flight. The Stroopwafels provide plenty of complex and simple carbohydrates and are low in fiber and protein, making them...
GU Liquid Energy - 12-Pack Cola, One Size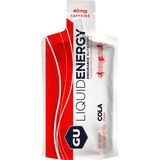 The GU Liquid Energy Gel 12-Pack delivers the same benefits as the original energy gels, but with a higher water content to create a smooth liquid form that is easy to gulp down while moving. Each gel provides a blend of complex and simple carbohydrates for long-lasting fuel, electrolytes, and...
Honey Stinger Caffeinated Energy Chews - 12-Pack Cherry Cola, One Size
Prevent the bonk with a boost of energy from Honey Stinger Caffeinated Energy Chews. One pouch of these chewy snacks features two servings, each with 50mg of caffeine for sustained energy, electrolytes to replenish power, and a sweet taste to keep us coming back for more.
Honey Stinger Gluten Free Waffles - 12-Pack
A thin layer of honey infused with delicious cinnamon sandwiched between two thin waffles. The Gluten-Free all-time classic flavor of cinnamon combined with honey will satisfy your taste buds and keep you going as an afternoon snack, during your favorite activity or go great with your cup of...
<< Prev | 1 | 2 | 3 | Next >>