Accessories Nutrition Performance Hydration - Road Bike Shop
Shop
>
Health & Beauty > Health Care > Fitness & Nutrition
>
Accessories > Nutrition & Performance > Hydration
Nuun Vitamins - 8-Pack
Designed by athletes, for athletes, the Nuun Vitamins Box makes your water work harder for your health, whether you're at the gym, on the go, or just simply trying to get your 64 ounces per day. Made from plant-based ingredients, this drink mix delivers 11 vitamins and minerals that we usually...
Osmo Nutrition Active Hydration - Single Serve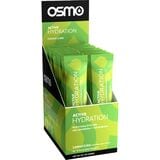 Osmo Nutrition Active Hydration was developed to be the fastest way to rehydrate during exercise. Our formula contains the optimal ratio of sucrose, glucose, and electrolytes to replace body water and power you through your workout. Flavored with real fruit and natural ingredients, Active quickly...
Osmo Nutrition Rapid Recovery
Rapid Recovery uses two proteins, whey isolate and micellar casein, that are proven to halt muscular breakdown post-workout. Whey is a fast-acting protein, while casein is longer-lasting. The combination is highly effective, as muscles have access to amino acids over several hours for optimal...
SaltStick Fastchews Chewable Electrolyte Tablets Perfectly Peach, bottle of 60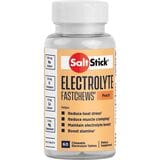 When you're sweating profusely during exercise, you may need some help balancing your electrolytes. Hydrate more than just with water by adding the SaltStick Fastchews Chewable Electrolyte Tablets to your regimen. These tablets minimize muscle cramps and heat stress during hot-weather activities....
Science in Sport GO Electrolyte Drink Mix
GO Electrolyte contains a blend of an easily digestible and quick supply of carbohydrate as well as electrolytes (such as sodium) that promote optimal hydration. A combination of energy sources and electrolytes enhance your body's ability to absorb water during exercise, maintain your endurance...
Skratch Labs Clear Hydration Drink Mix - 16-Serving
Our Clear Hydration Drink Mix is a sports drink that tastes like water (with a twist of citrus). Drink Clear when you just want to drink water but know you need a sports drink. Clear is infused with a subtle hint of flavor from real lemons [or oranges] to give you a crisp, light tasting,...
Skratch Labs Clear Hydration Drink Mix - 8-Pack
Clear is easy on your gut and easy on your taste buds for hydrating all day long or going long all dayOur Clear Hydration Drink Mix is non-GMO, gluten free, dairy free, vegan, and kosher.
Skratch Labs High-Sodium Hydration Drink Mix - 8-Pack
First things first: Skratch Labs didn't make the High-Sodium Hydration Drink Mix for casual training or everyday drinking. It's designed specifically for endurance athletes who find themselves coated in white crust after a race, hooked up to an IV, or otherwise fresh out of salt after a long...
Skratch Labs Hydration Sport Drink Mix - 20-Pack
Skratch Labs' Hydration Sport Drink Mix features all natural ingredients to replenish the fluids and electrolytes you lose during intense physical exertion. Dr. Allen Lim developed this unique formula for pro riders plagued by headaches due to nutrition/hydration issues and the upset stomachs...
Skratch Labs Hydration Sport Drink Mix - 20-Serving Bag Pineapples, 20-Serving Resealable Pouch
Scratch Lab's Hydration Sport Drink Mix was created to replace the electrolytes lost in sweat during activity using real fruit for flavor. This gives it a light taste that will have you going back for more without leading to an upset stomach. Scratch understands that you have a choice when it...
<< Prev | 1 | 2 | 3 | 4 | 5 | 6 | Next >>