Mens Clothing Mens Triathlon Clothing Mens Tri Bike Mens Triathlon Shoes Accessories Shoes Covers - Road Bike Shop
Shop
>
Apparel & Accessories > Shoe Accessories > Shoe Covers
>
Men's Apparel Clothing > Men's Triathlon Clothing > Men's Tri Bike > Men's Triathlon Shoes & Accessories > Shoes Covers
Assos Assosoires GT Ultraz Winter Bootie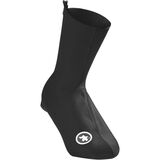 Winter training rides may require extra layers, but that doesn't mean we don't want an aerodynamic advantage, so we pull the ASSOS Assosoires GT Ultraz Winter Bootie over our shoes to keep us warm and riding fast. Its 3-layer softshell offers increased breathability and superior thermal...
Assos Assosoires GT Winter Bootie
Built with the same NEOS material as Assos' winterproof jackets, the Assos Assosoires GT Winter Bootie brings unmatched warmth and protection to our feet and ankles as we ride through the winter. This NEOS Medium fabric is designed to block wind and water without sacrificing breathability while...
Assos Assosoires RS Rain Bootie
Aerodynamic and waterproof, the Assos Assosoires RS Rain Bootie keeps our feet protected for year-round training and race rides. The ultra-thin, 2-layer Water-Shield construction provides us with waterproof, breathable performance to help us push ourselves without distraction in wet conditions.
Assos RSR Speed Bootie - Men's blackSeries, 0
Assos designed the Men's RSR Speed Bootie with input from professional road cyclists to ensure waterproof, windproof protection that doesn't interfere with aerodynamics. From calf to toe, the RSR Speed Shoe Cover melts over your socks and shoes for a next-to-skin fit.
Assos RSR Winter Speed Booties
Layering up for a winter ride became much easier thanks to the ASSOS RSR Winter Speed Booties. These booties feature high-performance technical fabrics designed to block out wind, water, and cold air, while the SportGrip sole provides trustworthy walking traction. For optimal aerodynamics, ASSOS...
Assos Speerhaube Sock Cover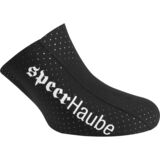 Constructed with an ultralight 2-layer softshell, the Speerhaube is a protection layer engineered to be worn over your socks for added heat-trapping insulation within your shoes.
Assos Spring Fall Bootie blackSeries, 0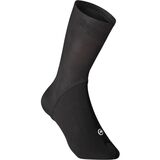 Race-oriented booties that provide light insulation and water repellency without the stifling heat of a waterproof rain bootie or proper winter overshoe.
Castelli -6 Fast Feet Booties
Retail Price:
$64.99
Our Price: $48.74
buy now
Ultimate aero accessory to cover shoes and calves for reduced drag.
Castelli Aero Race Shoecover Black, XXL
For the days when you just want to keep the wind and rain out without any extra bulk. The thin, stretchy fabric forms to the shoe for a perfect, aero fit while blocking the wind and wet. Waterproof non-insulated aero bootie for cool and wet conditionsWaterproof PU-coated stretch fabricSilicone...
Castelli Diluvio Pro Shoecover
Developed by request from Castelli's sponsored pro teams, the Diluvio Pro Shoecover is made for training in cold and wet winter riding conditions. It's made from a 4mm thick neoprene fabric, which is 33% thicker than the standard Diluvio for improved weather protection, and features an extended...
<< Prev | 1 | 2 | 3 | 4 | 5 | 6 | Next >>