Components Wheels Tires Tubes Tubes Accessories Road Tubes - Road Bike Shop
Shop
>
Sporting Goods > Outdoor Recreation > Cycling > Bicycle Parts > Bicycle Tubes
>
Components > Wheels, Tires, Tubes > Tubes & Accessories > Road Tubes
Cannondale Schrader Valve Tube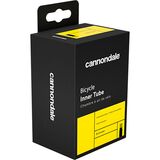 Retail Price:
$8.00
Our Price: $4.50
buy now
Quality tested and a great value, the 0. 9mm thick butyl rubber innertube strikes the perfect balance between weight and durability.
Continental Cross Tube
Retail Price:
$9.95
Our Price: $8.50
buy now
With a minimum tire width of 32mm, this Continental Cross Tube falls firmly into the UCI regulations. Simple and easy to use, we throw this tube onto our clinchers and get consistent quality performance
Continental Race Light Tube
Retail Price:
$12.95
Our Price: $5.44
buy now
The Continental Race Light Tube is the company's lightest non-latex offering, making it ideal for those of us who compete in longer races, or who would rather not pump up our tires every few days. If you're running high-end race tires on lightweight wheels, the Continental Race Light Tube...
Continental Race Tube
Retail Price:
$8.95
Our Price: $7.00
buy now
Continental's Race Tube offers you a tough and lightweight solution when you're trying to shave a few grams on race day. Compared to throwaway bulk tubes, the Race Tube offers substantial weight savings without sacrificing protection. Pair your carbon clinchers with Continental's Race Tubes and...
Michelin Aircomp Butyl Ultralight Tube - Road One Color, 700x18-23,52mm
If you want your clincher tires to roll like a totally tubular then install a set of friction-reducing, puncture-fighting Michelin Aircomp Butyl Ultralight Road Tubes.
Michelin AirComp Ultra Light Tube Black, 26x1.6-2.1, 40mm Presta Valve
The lightest: give yourself competition wings!
Michelin Airstop Butyl Road Tube One Color, 700c/18-23/52mm
If you go through tubes faster than your dog goes through bones, you might want to pick up a handful of MichelinAAAs Airstop Butyl Tubes.
Michelin Airstop Cyclocross Tube 700x35-47mm, 40mm Presta
Retail Price:
$10.99
Our Price: $8.00
buy now
With your tubulars tucked safely away for race day, the last thing you want to get in the way of a training ride is an ill-timed flat from lightweight tubes better suited for road hill climbs. With thicker rubber, the Michelin Airstop Cyclocross Tube weighs a little bit more than super...
Michelin Airstop Road Tube
Retail Price:
$10.99
Our Price: $8.51
buy now
When we're stuck on the side of the road with a flat, we don't have to stay stuck if we have the Airstop Road Tube. It's a strong road tube that uses an effective pressure hold through the use of Butyl, and it features improved puncture protection. We'll be on our way in a flash with a quick repair.
Michelin AirStop Schrader Valve Road Tube Black, 700x35-47mm, 34mm Schrader Valve
Experience smoother, faster rides with Michelin's AirStop Schrader Valve Road Tube. Its superior air retention reduces the need for constant inflation, ensuring long-lasting performance. The durable butyl rubber construction offers enhanced resistance to punctures, providing peace of mind on...
<< Prev | 1 | 2 | 3 | Next >>