Womens Clothing Womens Road Bike Clothing Womens Road Bike Accessories Warmers Leg Warmers - Road Bike Shop
Shop
>
Apparel & Accessories > Clothing Accessories > Leg Warmers
>
Women's Apparel Clothing > Women's Road Bike Clothing > Women's Road Bike Accessories > Warmers > Leg Warmers
2XU Compression Calf Guard
If you're looking to try out compression to help with nagging shin splints or achy calves but aren't crazy about the idea of wearing extra fabric while you race, we'd recommend trying 2XU's Compression Calf Guards as a more minimal option. Lightweight PWX FLEX compression fabric provides support...
2XU Elite MCS Calf Guards
If you're training for a race, chances are good that you've dealt with tight calf muscles in some way. Whether you're alternating between swimming, biking, and running for a tri or logging higher-than-average miles for a longer ride or race, your calves have their work cut out for them, and...
Assos RS Targa Leg Warmer - Men's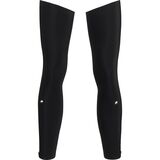 With an updated racing-friendly fit and midweight insulation, the ASSOS RS Targa Leg Warmer doesn't hold us back when we try to catch the break during our end-of-season races. An ankle zipper makes getting the warmers off while in the saddle a fuss-free process, while the internal skinGrip finish...
Assos Spring/Fall EVO Leg Warmer
When we hop in the saddle and need to fight some chilly shoulder season weather we trust the Assos Spring/Fall EVO Leg Warmer. These leg warmers offer light full-length compression and ample moisture-wicking control to help us pedal through chilly shaded climbs to enjoy a sun-covered descent.
Castelli Fast Legs Sleeves Black, XL
Wind tunnel tested calf sleeves to complete your aero-optimized race-day setup.
Castelli Nano Flex 3G Leg Warmer Black, XL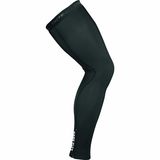 A good pair of leg warmers will give you that extra bit of warmth you need to stay comfortable on chilly spring and fall rides, but unlike full-length tights, you can easily slip them off and stow them in a jersey pocket when cold mornings transition into mild afternoons. These particular warmers...
Castelli Pro Seamless 2 Leg Warmer Black, L/XL
In that sweet spot between fall and winter you know there's going to be that cold gust of wind at the top of the canyon, so pull on Castelli's Pro Seamless Leg Warmers for added warmth when you need it most. Mid-weight and seamless, these warmers will keep your legs cozy when you're too stubborn...
Castelli Thermoflex 2 Leg Warmer Black, XL
Castelli updates their Thermoflex Leg Warmers to make them even more comfortable for those cold weather rides, when shorts are too cold but tights too much. Our legs need to stay warm to pedal most effectively, and the brushed fleece of the Thermoflex 2 keep them insulated against the cold, while...
Castelli UPF 50+ Light Leg Sleeves
The Solare fabric used in Castelli's UPF 50 Plus Light Leg Sleeves is a synthetic blend with a polyester base, so the Sleeves wick moisture and breathe like a more efficient layer of second skin. Unlike the actual skin they protect, though, the UPF 50 Plus Leg Skins protect against the harmful...
Craft Leg Warmer
Knees spin fast and efficient when they're warm. Pull on the Craft Winter Leg Warmer for protection from winter weather and cold air. You'll find soft and fleecy lining against your skin that cuts the chill away on frosty mornings, so you can get your early season base miles banged out without...
<< Prev | 1 | 2 | 3 | 4 | Next >>