Womens Clothing Womens Road Bike Clothing Womens Road Bike Accessories Warmers Knee Warmers - Road Bike Shop
Shop
>
Apparel & Accessories > Clothing Accessories > Leg Warmers
>
Women's Apparel Clothing > Women's Road Bike Clothing > Women's Road Bike Accessories > Warmers > Knee Warmers
Castelli Nano Flex 3G Knee Warmer Black, L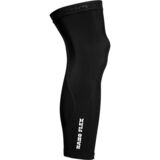 Castelli was an early pioneer of water-protective thermal fabrics, having recognized just how beneficial they are for cycling applications. Don't assume these knee warmers are exclusively for rainy rides on wet roads, however, as the water-repellent fabric is also highly breathable, making them a...
Castelli Pro Seamless 2 Knee Warmer
Retail Price:
$34.99
Our Price: $26.24
buy now
Don't try to put these knee warmers in a box because Castelli crafted this versatile design with cold days and long rides in mind. These Pro Seamless Knee Warmers are strikingly warm without causing overheating, and their lightweight, seamless fabric promotes moisture management and eliminates...
Castelli Thermoflex 2 Knee Warmer Black, S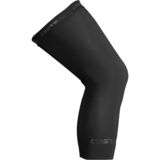 Throw on your favorite bib shorts and grab a set of the Castelli Thermoflex 2 Knee Warmers and enjoy a bit of extra protection from the cold when you're cycling in the shoulder seasons. The Thermoflex fleece fabric is warm, stretchy, and soft, and is constructed using flat-lock seams in order to...
Craft Knee Warmer
We're pretty sure it's a scientific fact that frozen knees ruin countless bike rides annually. With the addition of a layer of stretchy warmth from Craft's Knee Warmers, you just may save those wintery bike rides from ending prematurely. These knee warmers will keep your joints feeling limber and...
Giro Chrono Knee Warmers Black, XS/S
Retail Price:
$49.95
Our Price: $37.45
buy now
THE CHRONO KNEE WARMERS' SPIRAL KNIT CONSTRUCTION MOVES FREELY WITH YOU, WHILE THE WIKPRO MATERIAL PULLS MOISTURE AWAY FROM YOUR SKIN TO KEEP YOU WARM AND DRY.
GOREWEAR Shield Knee Warmers
Retail Price:
$55.00
Our Price: $41.25
buy now
On a brisk fall day or a wet day in the early spring we throw on the GORE WEAR Shield Knee Warmers to add a bit of comfort and protection to our ride. These polyester warmers help us stay warm in the cool breeze, and promote knee health during and after the ride. There's nothing worse than...
Louis Garneau Knee Warmers 2 Black, XL
Retail Price:
$39.99
Our Price: $30.00
buy now
The Louis Garneau's Knee Warmers 2 strike an effective balance between providing the insulation you need at the knee and limiting the amount of gear you need. Made of Garneau's Heatmaxx fabric, a polyester and elastane blend with a brushed fleece back to retain body heat, these knee warmers...
PEARL iZUMi Elite Thermal Knee Warmers Black, M
Retail Price:
$50.00
Our Price: $37.50
buy now
During cool, transitional months, Lycra warmers are no longer sufficient, yet fully-windproof tights are overkill. That's where the Pearl Izumi Elite Thermal Knee Warmers come into play, delivering more warmth than the Lite warmers without being overly stifling like the PRO Softshell warmers can...
PEARL iZUMi Sun Knee Sleeve White, M
Retail Price:
$45.00
Our Price: $33.75
buy now
Your post ride ritual shouldn't have to involve slathering Aloe Vera on sunburned legs, and the Pearl Izumi Sun Knee Sleeves are here to ensure you won't have to. These handy sleeves are made from ELITE Transfer fabric that stretches around you to protect from UV rays, with In-R-Cool tehcnology...
Rapha Thermal Knee Warmers Black, S
Easy to wear, comfortable knee warmers that make use of merino wools miraculous capacity for moisture management. Slightly thicker than our regular Classic warmers. Knee warmers dramatically increase the year round versatility of your favourite cycling shorts, allowing you to stay warm when the...
<< Prev | 1 | 2 | Next >>