Trailers - Road Bike Shop
Shop
>
Accessories
>
Trainers & Rollers
>
Trailers
Burley Nomad Trailer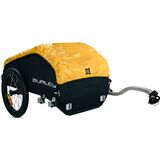 With its 100lb capacity, the Burley Nomad Bike Trailer can carry your whole collection of handmade soap to the county fair, move all your tie-dyed vinyl across town to your new communal living space, or haul stacks of corncob flutes down to the farmer's market without making a fuss. The secret's...
Burley Storage Cover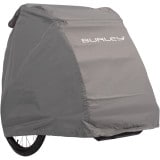 Retail Price:
$48.95
Our Price: $41.61
buy now
Regardless of which Burley trailer you're using, Burley strongly recommends storing it under its Storage Cover. This cover will keep the dust off of where Junior, Rex, or your groceries rest, keeping everyone and everything happy and spider-free. Additionally, Burley constructed the cover from a...
Burley Travoy Rack Mount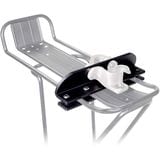 Burly's award-winning Travoy trailer has become a fast favorite among commuters for its light weight and functionality. And in case a rear rack is one of your daily necessities, Burley offers the Travoy Rack Mount to provide yet another option for pulling your trusty trailer. As its name implies,...
Weehoo All Weather Canopy
There's a reason why, before heading out for a spin, you saddle up the Weehoo IGo Trailer; otherwise, you'd have to leave one of your most important riding companions home. Make sure that your child rides protected from the sun or rain with the Weehoo All Weather Canopy, which turns inclement or...
Weehoo Alloy Hitch Kit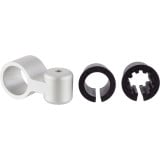 If you switch between two bikes of have a spouse who takes turns pulling the little one, save time by installing the WeeHoo Alloy Hitch on your second bike. This kit is compatible with trailers newer than 2012 and makes moving the trailer from one bike to another a piece of cake. This means less...
Weehoo iGo Blast Bike Trailer
Designed to be as engaging as possible, the Weehoo iGo Blast Bike Trailer comfortably hauls your kid while alleviating boredom and mid-ride meltdowns. Its buckled strap and grippy handles secure your child as you pedal down cycling paths, backwoods trails, and city streets. The iGo Blast's...
Weehoo iGo Cargo Bike Trailer
The Weehoo iGo Cargo Bike Trailer hauls up to 100 pounds, conveniently strapping cargo along its wooden platform with bungee net. Its solid wooden platform features 460 square inches of carrying capacity, easily strapping down a wide variety of tools, handy items, and gear when you're running...
Weehoo iGo Kickstand
The Weehoo iGo Kickstand provides a solid platform for propping up Weehoo iGo carriers, enabling easy kid and cargo loading. It securely attaches to all 2015 and newer iGo models, including the Blast, Turbo, Two, Venture, and Cargo. Adjustable legs accommodate different bike sizes.
Weehoo iGo Two Bike Trailer
Maximizing fun with its front passenger pedals and open cockpit design, the Weehoo iGo Two Bike Trailer alleviates boredom and mid-ride meltdowns when you're cruising around town and exploring backwoods paths. It fits kids from two to nine years old and tows up to 80 pounds of total weight....
Weehoo Turbo Bicycle Trailer For Kids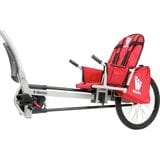 Dragging the kids around in a clunky, uncomfortable bike trailer isn't going to win you future cycling fans, and when the little ones aren't happy, no one is. The founder of Weehoo wanted to hear fewer complaints and more of the gleeful expression the company is named after when he took his kids...
<< Prev | 1 | 2 | Next >>