Trailers - Road Bike Shop
Shop
>
Accessories
>
Trainers & Rollers
>
Trailers
Weehoo Alloy Hitch Kit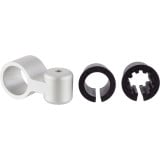 If you switch between two bikes of have a spouse who takes turns pulling the little one, save time by installing the WeeHoo Alloy Hitch on your second bike. This kit is compatible with trailers newer than 2012 and makes moving the trailer from one bike to another a piece of cake. This means less...
Weehoo Cargo Basket Kit
The WeeHoo bike trailer systems are versatile to ensure that you and your family are able to get out and ride, together. To this end, WeeHoo's Cargo Basket Kit adds another level of usability to the trailers with extra carrying capacity. WeeHoo's Cargo Basket is constructed from lightweight alloy...
Weehoo iGo Venture Bike Trailer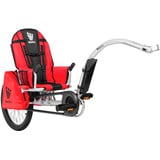 It's a careful balance. You want to ride your bike, and take the kids with you, but going at a pace that they are able to keep up with is difficult, and honestly, not much exercise for you. WeeHoo developed a trailer that not only features a higher weight capacity, it also allows your kids to...
Weehoo Seat Kit
Riding in the rain is fun and liberating, and you may be used to it, but you don't want your little one being soaked by splashes and downpour. To keep them dry just install the WeeHoo Seat Kit and your child is safely enclosed in a rainproof rickshaw. The WeeHoo Seat Kit is compatible with all...