Powermeters - Road Bike Shop
Shop
>
Components
>
Drivetrain, Brakes
>
Powermeters
Pioneer Ant+ Heart Rate Monitor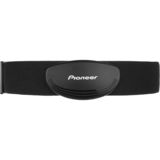 Whether you're looking to replace an old, uncomfortable rubber heart rate strap or just diving into the world of HR data tracking, the Pioneer Ant+ Heart Rate Monitor provides the comfort of soft fabric against your skin and wireless ANT+ compatibility to track your workout intensity. The sensor...
Pioneer Power Meter & Computer Color Kit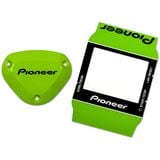 One of the major criticisms Pioneer's new crankset power meters faced when first introduced was their extremely limited color palette, with cyclists lamenting whether mounting a power meter in Pioneer Red would ruin the carefully-curated aesthetics of their frames. We thought the criticism was...
Pioneer Power Meter Installation Kit for Consumer Supplied Cranks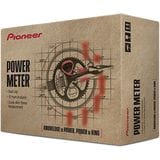 If you've got the good fortune to be riding a Dura-Ace or Ultegra four-arm crankset, but you missed out on the opportunity to get your cranks with a pre-installed Pioneer Power Meter, then this little box is your salvation. Simply drop your Shimano crankset into this here magical box, drop the...
Pioneer Power Meter Patch Magnets
Whether you lost the originals in a crash or are building up a new racing bike, Pioneer's Power Meter Patch Magnets have your needs covered. They're compatible with the Pioneer's Shimano crankset power meters, letting you freely swap your power meter between bikes for weekend TTs and the like.
Pioneer Right Side Power Upgrade Kit
By splitting its complete power meter system into multiple, free-standing pieces, Pioneer essentially provided a gateway to get into the watts-measuring game gradually rather than dropping over $1,000 at once. Start your journey to power with the Single Leg Power Meter Crank Arm, and finish it at...
Pioneer Shimano Dura-Ace 9000 Powermeter Crankset
Extensively tested by the Belkin professional cycling team over the last two years, the Pioneer Shimano Dura-Ace 9000 Power Meter Crankset provides real-time performance data under the most rigorous conditions. It's compatible with ANT+ cycling computers, working best with Pioneer's SGX-CA900 and...
Pioneer Shimano Dura-Ace 9000 Single Leg Power Meter Crank Arm
Since being introduced in 2013, Pioneer's crank arm power meters have become ubiquitous everywhere from T1 at a local triathlon to 86 podium appearances for the men and women of UnitedHealthcare Pro Cycling Team. Two years in, the technology is proven, but the huge metric-gathering,...
Pioneer Shimano Ultegra 6800 Powermeter Crankset
After teaming up with Belkin's professional cycling team for extensive testing, Pioneer created its latest power meter design to ensure the best possible performance through punishing conditions. The re-engineered Pioneer Shimano Ultegra 6800 Power Meter Crankset is compatible with ANT+ cycling...
Pioneer Shimano Ultegra 6800 Single Leg Power Meter Crank Arm
Pioneer spent the past three years working with pros to continuously improve upon its first power meter offering, testing its technology with riders who depend on reliable, accurate measurement systems. The latest version, the Shimano Ultegra 6800 Single Leg Powermeter Crank Arm, provides you...
PowerTap G3 Alloy Powemeter Wheelset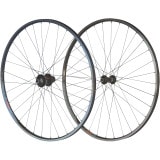 Retail Price:
$999.99
Our Price: $899.95
buy now
You may see a lot of power Meters on race day, but they're really most useful as a training tool: quantifying your outputs is a surefire way to keep your training on track. That's the idea behind the PowerTap G3 Alloy Power Meter Wheelset. PowerTap has paired its venerable G3 hub to a pair of...
<< Prev | 1 | 2 | 3 | 4 | Next >>