Mens Road Bike Accessories - Road Bike Shop
Shop
>
Men's Apparel Clothing
>
Men's Apparel Road Bike Clothing
>
Men's Apparel Road Bike Accessories
Craft Siberian Split Finger Glove - Men's
Retail Price:
$59.95
Our Price: $44.96
buy now
Riding with frozen hands is like riding with no legs. Frigid temperatures inhibit your hands' ability to shift, brake, and handle the bike. The Craft Thermal Split Finger Glove will protect you from the assault of winter weather. With a warming, weather-resistant design made from proprietary...
De Marchi Perfecto Lux Glove - Men's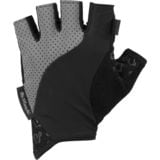 Retail Price:
$59.95
Our Price: $41.96
buy now
A pair of classic, minimalist gloves like De Marchi's Perfecto Lux Gloves has the potential to last you seasons in the saddle -- especially when they're constructed with a neutral black and grey color palette. Unlike bright colors prone to fading or stains, the black microfiber and perforated...
De Marchi Pro Gloves - Men's
Retail Price:
$58.95
Our Price: $29.47
buy now
De Marchi designed its Pro Gloves to be as lightweight and streamlined as possible, providing you with the right amount of cushioning, grip, and breathability on the bars. The body is made from a blend of stretchy synthetic and breathable mesh, with a soft microfiber thumb that allows for...
De Marchi Pro Lite Glove - Men's
Retail Price:
$54.95
Our Price: $38.46
buy now
As the lightest glove in De Marchi's spring 2016 lineup this year, the Pro Lite Glove was built with the brand's signature, understated style with minimalist finishing touches that make it a glove you'll feel comfortable wearing in a range of summer temperatures. It's often toughest to reach for...
De Marchi Windproof Gloves - Men's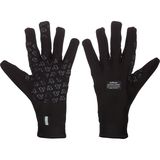 Retail Price:
$88.95
Our Price: $40.03
buy now
Protect one of the most exposed parts of your body on the bike during cold winter rides with De Marchi's Windproof Gloves. Made in Italy out of Italian materials, the classic gloves feature a three-layer Windtex fabric that will block out icy gusts while remaining breathable and providing...
DeFeet Electronic Touch Gloves Reflective - Men's
DeFeet's Reflective Electronic Touch Gloves add a hit of reflective detailing to the company's knit Duraglove platform. We're rarely comfortable making broad generalizations for the tastes and preferences of all cyclists, but it's pretty safe to say that these mid-weight knit gloves have a...
DeFeet Wool Electronic Touch Glove - Men's
Retail Price:
$24.95
Our Price: $18.71
buy now
The original DeFeet Duraglove Electronic Touch Gloves are a favorite here at the office. This is partially due to their classic, minimalist styling but mostly because they do a fantastic job of keeping our paws warm through chilly rides. They also let us take photos and navigate our various...
Etxeondo Aero Gloves - Men's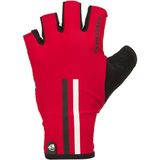 Retail Price:
$59.80
Our Price: $38.87
buy now
The Etxeondo Aero Gloves cut through the breeze without sacrificing grip or dexterity, thanks to their half-finger design and grippy silicone palm overlays. Low-profile padding softens the sting of jarring road surfaces and grueling endurance efforts. Elastic fabric securely clings to your hands...
Fox Racing Forge CW Glove - Men's
Retail Price:
$79.95
Our Price: $63.96
buy now
When the weather gets cold the trails get empty, so it's prime time to pull on the Fox Racing Forge CW Gloves and get after it. Fox hooks the Forge up with a 10K waterproof and breathable membrane to keep the weather's worst at bay, and lined it with soft and warm brushed tricot to retain enough...
Giordana Corsa Lycra Glove - Men's
Even smooth roads can take a toll on your hands when you ride for hours on end, but it's the rough ones--chip seal, packed dirt, gravel--that take the most out of you. Giordana designed the Corse Men's Lycra Glove to give you some extra protection without giving up your feel for the bars by...
<< Prev | Back | 1 | 2 | 3 | 4 | 5 | 6 | 7 | 8 | 9 | 10 | More | Next >>