Mens Road Bike Accessories - Road Bike Shop
Shop
>
Men's Apparel Clothing
>
Men's Apparel Road Bike Clothing
>
Men's Apparel Road Bike Accessories
Castelli Tempesta 2 Glove - Men's
Tempesta 2 Glove
Castelli Tempesta Gloves - Men's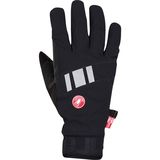 Retail Price:
$89.95
Our Price: $67.46
buy now
The clouds are grey in every direction, and a snowy, rainy sleet has been pelting your shoulders and rolling off your helmet for your entire ride. Home is miles away, and your soaking wet gloves aren't doing much to stop your hands from stinging with cold in your drops. Sound familiar? Inspired...
Castelli Tempo Glove - Men's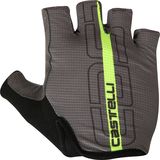 Retail Price:
$34.95
Our Price: $20.97
buy now
If you've been turned off by gloves in the past that feel too bulky, or just plain too noticeable when you're riding, don't give up on the added grip and cushioning they can provide just yet. Give the Castelli Tempo Glove a try the next time you head out for a ride on a hot day, and be prepared...
Craft Glow Glove - Men's
When your gloves reach the point that even a trip through the washing machine can't fix their stiff, sweat-caked feel, you know it's time. Toss them aside and reach for the Craft Glow Glove this season, and head to your group rides with soft, mobile fabric and fresh cushioning standing between...
Craft Hybrid Weather Gloves - Men's
Protecting the hands from the cold on particularly chilly rides is well understood by any cyclist to be a fundamental necessity. The problem therein is that there are so many different "colds" and one glove can't really protect you from them all comfortably. Craft's solution? A glove within a...
Craft Shelter Glove - Men's
Your riding season doesn't have to be curbed by the blanket of white that covers the ground, instead, don the Craft Shelter Glove and embrace Jack Frost head on to let him know that a little of his icy magic won't ruin a perfectly good ride for you. Featuring durable and resilient fabrics,...
Craft Shield Gloves - Men's
Keep your hands toasty through winter with the Craft Shield Gloves. With windproof, waterproof fabrics on the outside and super soft fleece lining on the inside, these gloves are built to handle the most inclement of conditions. Craft reinforces the area between the thumb and forefinger to...
Craft Siberian Glove - Men's
If you're prepared, you don't have to hide by the fireplace when Old Man Winter comes to town. Instead, you can welcome him and shake his icy hand--just make sure that you're wearing the Craft Siberian Gloves. Featuring an ergonomic construction made from exclusive materials, the Siberian Gloves...
Craft Thermal Split Finger Glove - Men's
Riding with frozen hands is like riding with no legs. Frigid temperatures inhibit your hands' ability to shift, brake, and handle the bike. The Craft Thermal Split Finger Glove will protect you from the assault of winter weather. With a warming, weather-resistant design made from proprietary...
De Marchi Windproof Gloves - Men's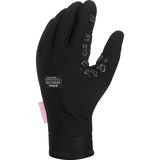 Retail Price:
$88.95
Our Price: $66.71
buy now
Protect one of the most exposed parts of your body on the bike during cold winter rides with De Marchi's Windproof Gloves. Made in Italy out of Italian materials, the classic gloves are made with three-layer Windtex fabric that will block out icy gusts while remaining breathable and providing...
<< Prev | Back | 1 | 2 | 3 | 4 | 5 | 6 | 7 | 8 | 9 | 10 | More | Next >>