Mens Road Bike Accessories - Road Bike Shop
Shop
>
Men's Apparel Clothing
>
Men's Apparel Road Bike Clothing
>
Men's Apparel Road Bike Accessories
Craft Glow Glove - Men's
When your gloves reach the point that even a trip through the washing machine can't fix their stiff, sweat-caked feel, you know it's time. Toss them aside and reach for the Craft Glow Glove this season, and head to your group rides with soft, mobile fabric and fresh cushioning standing between...
Craft Hybrid Weather Gloves - Men's
Protecting the hands from the cold on particularly chilly rides is well understood by any cyclist to be a fundamental necessity. The problem therein is that there are so many different "colds" and one glove can't really protect you from them all comfortably. Craft's solution? A glove within a...
Craft Shield Gloves - Men's
Keep your hands toasty through winter with the Craft Shield Gloves. With windproof, waterproof fabrics on the outside and super soft fleece lining on the inside, these gloves are built to handle the most inclement of conditions. Craft reinforces the area between the thumb and forefinger to...
Craft Siberian Glove - Men's
If you're prepared, you don't have to hide by the fireplace when Old Man Winter comes to town. Instead, you can welcome him and shake his icy hand--just make sure that you're wearing the Craft Siberian Gloves. Featuring an ergonomic construction made from exclusive materials, the Siberian Gloves...
Craft Thermal Split Finger Glove - Men's
Riding with frozen hands is like riding with no legs. Frigid temperatures inhibit your hands' ability to shift, brake, and handle the bike. The Craft Thermal Split Finger Glove will protect you from the assault of winter weather. With a warming, weather-resistant design made from proprietary...
DeFeet Electronic Touch Gloves Reflective - Men's
DeFeet's Reflective Electronic Touch Gloves add a hit of reflective detailing to the company's knit Duraglove platform. We're rarely comfortable making broad generalizations for the tastes and preferences of all cyclists, but it's pretty safe to say that these mid-weight knit gloves have a...
DeFeet Wool Electronic Touch Glove - Men's
Retail Price:
$24.95
Our Price: $18.96
buy now
The original DeFeet Duraglove Electronic Touch Gloves are a favorite here at the office. This is partially due to their classic, minimalist styling but mostly because they do a fantastic job of keeping our paws warm through chilly rides. They also let us take photos and navigate our various...
Etxeondo Aero Gloves - Men's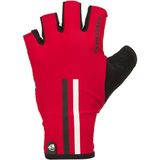 Retail Price:
$59.80
Our Price: $28.70
buy now
The Etxeondo Aero Gloves cut through the breeze without sacrificing grip or dexterity, thanks to their half-finger design and grippy silicone palm overlays. Low-profile padding softens the sting of jarring road surfaces and grueling endurance efforts. Elastic fabric securely clings to your hands...
Fox Racing Forge CW Glove - Men's
When the weather gets cold the trails get empty, so it's prime time to pull on the Fox Racing Forge CW Gloves and get after it. Fox hooks the Forge up with a 10K waterproof and breathable membrane to keep the weather's worst at bay, and lined it with soft and warm brushed tricot to retain enough...
Giordana AV 100 Winter Glove - Men's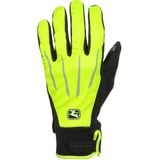 If you happen to live in the kind of climate that rarely sees temperatures below 40 degrees Fahrenheit, then, well, we're jealous. Giordana builds its AV 100 Winter Gloves for fortunate cyclists like you. We suggest you think of those of us riding in single digits through snow while you enjoy the...
<< Prev | Back | 1 | 2 | 3 | 4 | 5 | 6 | 7 | 8 | 9 | 10 | More | Next >>