Mens Road Bike Accessories - Road Bike Shop
Shop
>
Men's Apparel Clothing
>
Men's Apparel Road Bike Clothing
>
Men's Apparel Road Bike Accessories
Colnago Master Gloves - Men's
Retail Price:
$49.95
Our Price: $24.98
buy now
Colnago's Master Gloves are the ultimate way to complement the superb ride quality of frames like the new C60 or the legendary steel Master itself. The gloves' ergonomic bodies combine two materials, a stretchy, ventilating material and a soft toweling that gently wipes sweat from your face and...
Colnago Master Winter Gloves - Men's
Retail Price:
$79.95
Our Price: $31.98
buy now
Anyone who's ever watched an edition of the Giro in May knows that, when it comes to cold-weather cycling, Italians know their stuff. That's why Colnago's Italian-made Master Winter Gloves put a layer of WindTex material between your hands and the elements, keeping the wind and frigid moisture of...
Craft Active Glove - Men's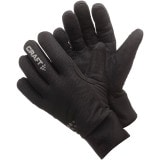 Retail Price:
$39.95
Our Price: $15.98
buy now
Craft is known for elegantly simple base layer solutions, so it's little surprise that the Active Gloves carry that design philosophy to your hands. They're simple, functional, and comfortable -- a combination that makes you forget that they're there by letting you forget the cold during long...
Craft Neoprene Gloves - Men's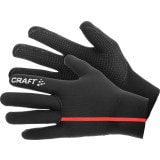 Retail Price:
$69.95
Our Price: $24.48
buy now
The Craft Neoprene Gloves are about as straightforward as gloves get. An ergonomic cut, simple style, and 2mm-thick nylon neoprene rubber make them durable, comfortable, and able to stand up to a wide variety of nasty weather. Available in the color Black/bright red only, and in six sizes.
Craft Siberian Glove - Men's
Retail Price:
$59.95
Our Price: $41.96
buy now
If you're prepared, you don't have to hide by the fireplace when Old Man Winter comes to town. Instead, you can welcome him and shake his icy hand--just make sure that you're wearing the Craft Siberian Gloves. Featuring an ergonomic construction made from exclusive materials, the Siberian Gloves...
De Marchi Classic Gloves - Men's
Retail Price:
$148.95
Our Price: $111.71
buy now
Like us, you probably never tire of studying the grainy black-and-white photographs documenting cycling's storied past. The images are often haunting, depicting riders low over their machines, grinding away in tall gears over rough, gravel roadways, relying on grit and sheer determination to...
De Marchi Classic Mitts - Men's
Retail Price:
$169.95
Our Price: $84.98
buy now
Whether you're a roadie out for a spin in your wool jersey on your lugged steel frame or a sport motorist taking the roadster for a lap through the country, the De Marchi Classic Mitts will keep your finger on the down-tube shifters or your hands on the wheel. The Classic Mitts use 100% Italian...
De Marchi Contour Plus Gloves - Men's
Retail Price:
$89.95
Our Price: $26.98
buy now
Over the years, the name De Marchi has become synonymous with 'Contour.' And whether it be the Contour Plus bib shorts, jersey, base layer, or in this case, gloves, you know that you're getting the very best that Italy has to offer. For the Contour Plus gloves' construction, De Marchi used a...
De Marchi Perfecto Gloves - Short Finger - Men's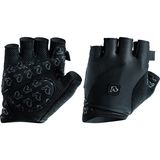 Retail Price:
$63.95
Our Price: $44.76
buy now
De Marchi's Perfecto Short Finger Gloves were inspired by the company's pro-caliber handwear, but they're not all bells and whistles. Indeed, they're a fairly minimalistic glove with an anatomic fit, stretchy fabric, and a ventilated, cushioned palm for comfort and breathability. The body of the...
De Marchi Pro Gloves - Men's
Retail Price:
$58.95
Our Price: $29.48
buy now
De Marchi designed its Pro Gloves to be as lightweight and streamlined as possible, providing you with just the right amount of support at the handlebars. At the back of the gloves, ultralight stretch panels effectively wrap your hands for a precise fit. The gloves feature a light amount of...
<< Prev | Back | 1 | 2 | 3 | 4 | 5 | 6 | 7 | 8 | 9 | 10 | More | Next >>