Mens Road Bike Accessories - Road Bike Shop
Shop
>
Men's Apparel Clothing
>
Men's Apparel Road Bike Clothing
>
Men's Apparel Road Bike Accessories
DeFeet DuraGlove ET Gloves - Men's
Similar to DeFeet's standard DuraGloves, The ET version was made to protect cyclists' and runners' hands in cold weather conditions. The difference between the two, however, is that this "Electronic Touch" (ET) model lets you operate your touch screen phone through the use of specific yarns at...
DeFeet DuraGloves - Men's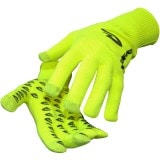 Made specifically for cyclists and runners, DeFeet's DuraGloves aren't your standard lightweight winter gloves. As DeFeet puts it, the DuraGloves' usefulness comes "more from what they are not as much as from what they are." What it means is that their versatile, low-profile design is just right...
Etxeondo Bali Gloves - Men's
Retail Price:
$49.95
Our Price: $39.96
buy now
The Etxeondo Bali Gloves are simple, half-fingered gloves designed to protect your palms from pavement, should the wayward crash occur, and ensure a good grip on the bars. Lycra Sport fabric was used for the main construction of the gloves, as it conforms to your hands and keeps its shape after...
Etxeondo Pas Gloves - Men's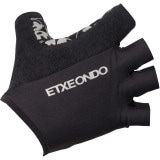 Retail Price:
$59.95
Our Price: $47.96
buy now
Keep your palms protected with Etxeondo's Pas Gloves, a classic half-finger design that ensures grip while keeping your hands cool. The Pas Gloves are sewn from Lycra Sport, a supportive knit that is also breathable so that your hands don't overheat. The grip on the palms is a silicone grip...
Giordana EXO Gloves - Men's - Men's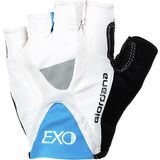 Gloves are probably the last thing you think of pulling on when you leave for that summer bike ride. But one brush of your palms with the pavement and you'll never again think twice about pulling on the Giordana EXO Gloves. Giordana constructed the EXO gloves from panels of Lycra and microfiber....
Giordana Over/Under Lightweight Glove Liners - Men's
Retail Price:
$24.95
Our Price: $19.96
buy now
As the name implies, the Giordana Over/Under Lightweight Glove Liners can be worn on their own or under your padded gloves for added warmth in cold weather. The articulated fit employs slightly curved fingers to fight bunching and binding. A soft terry thumb comes in handy when you really need to...
Giordana Sport Glove - Men's - Men's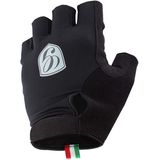 Gloves can come in any color, so long as it's black. This is a popular sentiment, one by which His Lanceness -- and by extension, all his teams -- lived. There is an undeniable businesslike air to all-black, and one that hews to a timeless aesthetic. Giordana called on these intangibles when...
Giordana Strada Gel Glove - Men's - Men's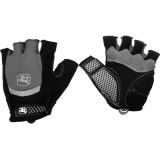 Retail Price:
$29.95
Our Price: $20.96
buy now
The road is smooth, choppy, rough, and not really a road at all. This is the typical experience of most cyclists and the reason Giordana made their Men's Strada Gel Glove. The back is designed to be soft and form-fitting, the kind of thing you're happy to pull on and keep on all day. It's made of...
Giordana Targa Glove - Men's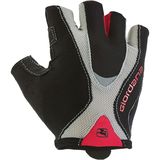 Retail Price:
$39.95
Our Price: $27.96
buy now
To ride glove-free is a powerful statement as to your riding skills and style, but it says different things depending on the venue. Some do it in cyclocross because they like the increased feel. Some do it for the cobbled classics because they want the feedback for motivation. Some do it because...
Giordana Versa Glove - Men's
Retail Price:
$34.95
Our Price: $24.46
buy now
If you're not entirely sold on wearing gloves for long, hot rides, but still find your hands and wrists getting punished on rougher roads, you might want to check out the Giordana Versa Glove. This clean, Italian-constructed glove features a lower density EVA padding to dampen road chatter...
<< Prev | Back | 1 | 2 | 3 | 4 | 5 | 6 | 7 | 8 | 9 | 10 | More | Next >>