Mens Road Bike Accessories - Road Bike Shop
Shop
>
Men's Apparel Clothing
>
Men's Apparel Road Bike Clothing
>
Men's Apparel Road Bike Accessories
Sugoi Evolution Full Gloves - Men's
Retail Price:
$44.95
Our Price: $17.98
buy now
Sugoi crammed the Evolution Full Glove with comfort-enhancing features that you don't have to think about; they just work. VControl Pad takes pressure off the ulnar nerveVControl foam padding across the top of the hand dampens vibrationBreathable textured mesh back promotes airflowStretchy terry...
Sugoi Evolution Gloves - Men's
Retail Price:
$34.95
Our Price: $17.48
buy now
Bouncing down a rocky trail can be a bone-jarring, arm-numbing experience; take a little bit of the sting out with the Sugoi Evolution Glove. This glove features VControl foam padding in pressure zones provides vibration dampening and shock control superior to that offered by standard open-cell...
Sugoi Firewall LT Glove - Men's
When the weather is miserable, you don't need to be. The Sugoi Firewall LT Gloves keep your hands toasty so you'll have fun on the ride rather than wishing it was over. Warmer than the Sugoi RS ZeroPlus gloves, the Firewall LT Gloves are full-fingered gloves with a pre-curved cut that makes...
Sugoi LT Run Glove - Men's
When the snow on the ground has scared off all the fair-weather runners, pull on your Sugoi LT Running Gloves, and keep your hands warm while you enjoy the brisk air and empty streets. And with its touchscreen-compatible index finger, you can send your usual running partners a picture of the...
Sugoi RS Full Gloves - Men's
Retail Price:
$44.95
Our Price: $26.97
buy now
We're inclined to believe that the words "anatomic" and "articulation" were at the top of Sugoi's list when its designers began creating the new RS Full Gloves. Wearing the same low-profile composition as the short-fingered version, the RS Full Gloves ensure that your fingers and hands remain...
Sugoi RS Glove - Men's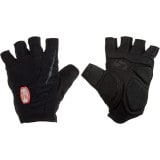 Retail Price:
$39.95
Our Price: $29.96
buy now
Once the summer sun shines, we're all tempted to ride without gloves. One brush with a rough road or a tumble to a freshly oiled road however, and the benefits of wearing gloves is apparent. The Sugoi RS Gloves provide coverage and protection without sweaty palms. The RS Gloves were designed for...
Sugoi RS Rain Glove - Men's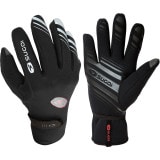 Sometimes it's cold. Sometimes it's wet. Sometimes you really want to skip the ride and stay inside. The Sugoi RS Rain Glove is a warm and dry layer that makes the cold and rain easier to handle. Unlike many cold weather gloves that feature water-resistant layers filled with insulation, the RS...
Sugoi RS Zero Glove - Men's
You have your baselayers, tights, a shell, thermal shoe covers, and headband to keep your core warm on that blustery winter ride. You are ready for some base training: Or are you? Did you remember your hands? Nothing ends a ride faster than the pain of fingers so cold that they won't bend to...
Sugoi RS ZeroPlus Gloves - Men's
Full-fingered gloves are often met with scrutiny by those making the transition from feather-light summer gloves, which is why Sugoi made its RS Zeroplus Gloves to be as protective as they are low in bulk. The sleek gloves follow the contours of your hands by using Sugoi's signature pre-curved...
Sugoi RSE SubZero Glove - Men's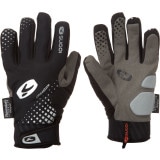 When the weather is so bitter that you'd rather stay in, but your legs are screaming for some exercise, you need not only your core, but also your extremities to stay toasty warm. If your ride is dry, but cold, the Sugoi RSE Subzero gloves will keep your hands happy. Warmer than the Sugoi RS Zero...
<< Prev | Back | 11 | 12 | 13 | 14 | 15 | 16 | More | Next >>