Mens Road Bike Accessories - Road Bike Shop
Shop
>
Men's Apparel Clothing
>
Men's Apparel Road Bike Clothing
>
Men's Apparel Road Bike Accessories
Pearl Izumi Escape Thermal Glove - Men's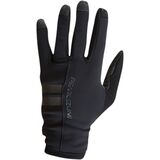 It's hard to overstate the importance of gloves like the Pearl Izumi Escape Thermal Gloves. Few accessories are as important for year-round cycling, and the day they come out of the drawer is usually the same day we start thinking about seasonal latte flavors and how to avoid raking leaves. The...
Pearl Izumi P.R.O. Aero Glove - Men's
You wouldn't think of racing without the added grip and protection of gloves, but you also can't just throw on any old pair of gloves you have lying around when you're a Cat 3 or above. When you're looking for uncompromised dexterity, reliable grip, and as much aerodynamic benefit as Pearl Izumi...
Pearl Izumi P.R.O. AmFib Gloves - Men's
Retail Price:
$74.95
Our Price: $26.23
buy now
Everybody likes having warm fingers, so it stands to reason that everybody will also be fans of the Pearl Izumi P. R. O. AmFib Cycling Gloves. Pearl updates this classic by constructing it from DWR-coated P. R. O. Softshell, which repels water while maintaining exceptional breathability, and...
Pearl Izumi P.R.O. Barrier WxB Glove - Men's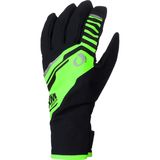 Once your fingers reach the state of numbness in the cold, you have almost no hope of bringing them back to life on a ride. Which means, of course, that being able to shift and brake is no longer a guarantee. While making it back from a ride in grueling weather conditions is always an adventure,...
Pearl Izumi P.R.O. Gel Vent Full Finger Glove - Men's
With Direct Vent gel padding and 360 degrees of ventilation -- even in the padding -- Pearl Izumi's P. R. O. Gel Vent Full-Finger Gloves mean total digit protection doesn't come at the cost of stifling layers between you and the cooling air. A grippy, durable synthetic palm also reduces...
Pearl Izumi P.R.O. Gel Vent Glove - Men's
Protect your paws in comfort and style with the Pearl Izumi P. R. O. Gel Vent Gloves. Featuring gel padding to absorb energy-sapping road vibrations and Pearl Izumi's patented Direct Vent palm to keep things cool and dry, these are a go-to glove for even the warmest summer rides. Soft paneling on...
Pearl Izumi P.R.O. Softshell Lite Glove - Men's
The way we see it, there are three tiers of cold-weather gloves that any year-round cycling wardrobe has to meet. The classic knit glove is the first piece of cold-weather kit we put on in fall and the last we take off in spring. The heavyweight lobster glove is the kingpin of winter cycling,...
Pearl Izumi Pro AmFIB Super Glove - Men's
Retail Price:
$119.95
Our Price: $65.97
buy now
The way we see it, winter cycling has one big plus and one big minus. The plus is that you add to your fitness; the minus comes when you start subtracting seconds and minutes from your PRs come spring. If you're after those marginal gains, the P. R. O. AmFIB Super Gloves are Pearl Izumi's nuclear...
Pearl Izumi Select Glove - Men's
The Pearl Izumi Gloves are designed to keep you comfortable on long rides without sacrificing control. The Select uses Comfort Bridge Padding, which is designed to relieve pressure on your ulnar and median nerves, while the synthetic leather palm ensures that you maintain a precise grip. The...
Pearl Izumi Select Softshell Glove - Men's
Your fingers do a lot for you: grab stuff, activate buttons, throw shift levers, pull brakes, rest thoughtfully on your chin -- they're strong contenders for MVP in the category of somatic digits. Reward their can-do attitude this winter with the Pearl Izumi Softshell Gloves. The PI Softshell...
<< Prev | Back | 11 | 12 | 13 | 14 | 15 | 16 | 17 | More | Next >>