Custom Cyclocross Bikes Frames - Road Bike Shop
Shop
>
Bikes
>
Cyclocross Bikes
>
Custom Cyclocross Bikes & Frames
Boardman Bikes Elite CXR 9.8 - 2015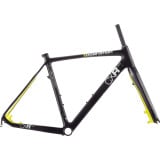 Chris Boardman, star British cyclist and multi-time world champion and record holder, believes that the cyclocross bike is the most versatile bike out there. From racing, to touring, to commuting, Boardman's CX frames are designed with all the necessary details to make each discipline a delight....
Civilian Bicycle Co. Vive Le Roi Frameset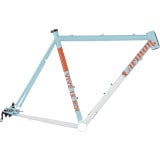 Retail Price:
$799.95
Our Price: $559.96
buy now
Knowing that cyclists like options, Tyson Hart designs all of his Civilian bicycles with versatility in mind. The new Vive Le Roi is no exception, as its steel frame and carbon fork provide the perfect platform for the cyclocross build of your choice. The Vive Le Roi comes with all of those...
Ibis Hakkal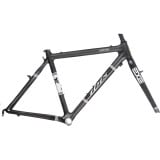 Retail Price:
$1699.00
Our Price: $1399.99
buy now
The Ibis Hakkalugi is back and it's ready for 'cross season. This time around, the 'Lugi is way lighter for faster accelerations and less tiresome shouldering during repeated dismounts. Traditional cues abound, as the Hakkalugi pays tongue-in-cheek respect to the cyclocross hardmen of the...
Ibis Hakkalgi Disc -
Retail Price:
$1849.99
Our Price: $1569.99
buy now
Face it, the days of cantilevers are coming to a close. We say good riddance, and coincidentally, so does Ibis. New for 2013, Ibis is introducing the Hakkalugi Disc Carbon Frameset. More than just a revised iteration of the 'Lugi that you've come to know and love, the Hakkalugi Disc features an...
Ibis Hakkalugi Disc - 2014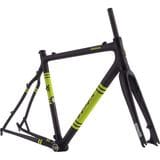 While Ibis has long been in the cyclocross market, it wasn't until 2013 that it navigated this domain with discs at the ready. The resulting frame, the Hakkalugi Disc, underwent a complete redesign. More than just a revised iteration of the "lugi" that you'd come to know and love, the Hakkalugi...
Niner RLT 9 Frameset - 2015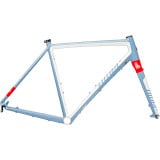 We know better than to expect the folks at Niner to bow to expectations, which is part of why we like those guys so darn much. But even we were surprised when Niner announced the RLT 9 Road Bike Frame. Then again, maybe calling it a road bike isn't quite fair. Sure, it has 700c wheels, and disc...
Pivot Vault
Efficiency and versatility were two of the main objectives set forth when Pivot's engineers decided to build the ultimate cyclocross machine. The new Vault is the result, as its geometry, tube shapes, and intuitive features perfectly illustrate these primary goals. The frameset serves to redefine...
Ridley X-Fire Disc - 2015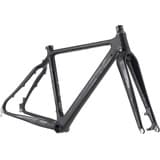 Maybe you're gunning to try a one-by or singlespeed set-up on your cyclocross bike. Or maybe you just want to swap out your old components and upgrade your frame. Either way, Ridley's X-Fire Disc for the 2015 season will have you riding fast from the first race of the season. As a Ridley...