Tri Accessories - Road Bike Shop
Shop
>
Men's Apparel Clothing
>
Men's Apparel Triathlon Clothing
>
Tri Accessories
Acli-Mate Mountain Carton - 30-Pack - Men's
Mountain Carton - 30-Pack
Aloe Up Lil' Kids SPF 30+ Sunscreen Stick - Men's
Lil' Kids SPF 30+ Sunscreen Stick
Aloe Up Pro Ultra Sport SPF 15 Sun Care - Men's
The aloe vera gel base in the Aloe Up SPF 15 Pro Sport Sunscreen has the same PH as your skin, which means this sunscreen soaks into your skin quickly and effectively. The aloe also has healing properties to soothe your epidermis. This dry lotion won't feel greasy or run into your eyes when you...
Aloe Up Pro Ultra Sport SPF 30 Sun Care - Men's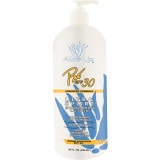 You're headed out for a day of paddling on the ocean, hiking in the mountains, or bouldering in the canyons. The Aloe Up SPF 30 Pro Sport Sunscreen is ready to quickly and efficiently soak into your skin and protect for eight hours while you work hard and sweat. The dry lotion formula mixes a 35%...
Aloe Up Pro Ultra Sport SPF 50 Sun Care - Men's
Lather up with some Aloe Up Pro 50 Sunscreen. Available in various sizes as well as in spray-on, this heavy-duty sunblock is made with Aloe Vera gel to help soothe your skin. It's also highly water & sweat resistant so you can get back to what's important--enjoying some fun in the sun.
Assos Active Wear Cleanser - Men's
We know that all who've landed here are true equipe campionissimo and manga. Yio. Or, in non-Assos Speak, Assos fanatics. You've invested in Assos clothing not because of the cost, but because of its unparalleled technical sophistication. And along these lines, you understand that your Assos...
Assos Chamois Cream - Men's
Assos Chamois Cream will change your life. It eliminates the abrasive feeling of a sweaty chamois, but it does so without making you feel like you're slipping all over the chamois. You can bid farewell to friction between your body and your shorts, but your favorite shorts will still conform to...
Assos Skin Repair Gel - Men's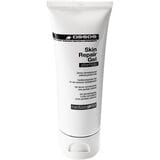 You found the best fitting saddle, you wear top-dollar shorts, and you're a liberal chamois cream user. Yet even with the best preparation, skin irritation is sometimes just a few hours away -- the grit laden spray from wet roads and salty sweat residue are two things that come to mind that can...
Assos Zegho Amplify Sunglasses - Men's
We've been around long enough to accept that true innovation requires a shift from the rigidity of paradigms. By this, we mean that change requires a bit of turning the status quo on its head, starting over, and reinventing every aspect that's ever been used as a design crutch. Or, in even...
Assos Zegho Crystal Sunglasses - Men's
The clear-lens pair of sunglasses. To some, they're an anomaly, while to others, they're a necessary component of a versatile cycling wardrobe -- we tend to gravitate towards the latter. After all, when clouds loom, and the light is low, you need protection that won't cloud your field of vision....
<< Prev | Back | 1 | 2 | 3 | 4 | 5 | 6 | 7 | 8 | 9 | 10 | More | Next >>