Tri Accessories - Road Bike Shop
Shop
>
Men's Apparel Clothing
>
Men's Apparel Triathlon Clothing
>
Tri Accessories
Acli-Mate Endurance Tub - 30 Servings - Men's
Endurance Tub - 30 Servings
Acli-Mate Mountain Carton - 30-Pack - Men's
Retail Price:
$27.95
Our Price: $23.99
buy now
Mountain Carton - 30-Pack
Alchemy Goods Brooklyn Recycled Bike Tube Backpack - Men's
One of the first lessons we learned in elementary came while riding our bikes to school: backpacks and bikes often don't mix very well. (Since our backpacks were often full of toys, the next lesson we learned was that toys not hidden from the teacher will be confiscated.) Conventional backpacks...
Alchemy Goods Dravus Recycled Messenger Bag - Men's
While small shoulder bags can conveniently carry a few pens, a netbook, and an analog book, there are times that call for more transporting capacity. A lot more. For commuters who need enough cargo space to accommodate multiple stops and errands throughout the day, Alchemy Goods introduces the...
Alchemy Goods Haversack Bag - Men's
Staying upright on skinny tires while navigating road obstacles can be hard enough, but add to that the pendulous weight of a bulky shoulder bag threatening to throw you off balance or constantly swinging into your elbows and you've got a rolling hazard. Alchemy Goods' Haversack Bag addresses...
Alchemy Goods Jefferson Messenger Bag - Men's
You'd be hard-pressed to find a more enduring symbol of urban cycling than the messenger bag. Even the name itself has become synonymous with the bike messenger culture, a lifestyle that has percolated from the coastal metropoles into almost every urban space in the continental US. Given its...
Alchemy Goods Madison Recycled Slim Backpack - Men's
Alchemy Goods has elevated the science of constructing cycling backpacks to an art form. While its other model, the Brooklyn, offers a more compact, body hugging version of the conventional backpack, the Madison Recycled Slim Backpack presents an even more minimalist profile. 74% of the Madison's...
Alchemy Goods Pike Recycled Messenger Bag - Men's
The humble, utilitarian shoulder bag has long been every cyclist's friend, whether commuting to campus, the start line, or as a professional courier. With its Pike Recycled Messenger Bag, made from bicycle inner tubes, Alchemy Goods pays direct homage to this long-time relationship -- with added...
Aloe Up Pro Ultra Sport SPF 15 Sun Care - Men's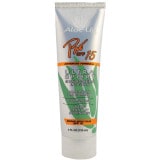 Retail Price:
$11.95
Our Price: $7.77
buy now
The aloe vera gel base in the Aloe Up SPF 15 Pro Sport Sunscreen has the same PH as your skin, which means this sunscreen soaks into your skin quickly and effectively. The aloe also has healing properties to soothe your epidermis. This dry lotion won't feel greasy or run into your eyes when you...
Assos Active Wear Cleanser - Men's
We know that all who've landed here are true equipe campionissimo and manga. Yio. Or, in non-Assos Speak, Assos fanatics. You've invested in Assos clothing not because of the cost, but because of its unparalleled technical sophistication. And along these lines, you understand that your Assos...
<< Prev | Back | 1 | 2 | 3 | 4 | 5 | 6 | 7 | 8 | 9 | 10 | More | Next >>