Tri Accessories - Road Bike Shop
Shop
>
Men's Apparel Clothing
>
Men's Apparel Triathlon Clothing
>
Tri Accessories
Revo Heading Sunglasses - Polarized - Men's
Don the Revo Polarized Heading Sunglasses whether you heading is a snowy peak or a sandy shore. Their impact-resistant Serilium lenses stand against pebbles and falls without a scratch while Revo's High-Contrast Polarization filters out any glares to leave you with natural, clear, and comfortable...
Revo Straightshot Sunglasses - Polarized - Men's
Revo designed the Polarized Straightshot Sunglasses for sports even though they have a casual appearance fit for the city. High Contrast Polarization eliminates glare to keep your eyes more comfortable and ready for anything coming your way. The Serilium lenses provides superior optics,...
Rip van Wafels Box of Wafels
The coffee and wafel stop is a longstanding tradition in northern European countries, including, most famously, Belgium. These little bites of sugar and spices are a perfect pick-me-up in the midst of a long slog through perpetually unfridnly weather. Each box includes 16 individually wrapped...
SBR Anti-Chafe Continuous Spray Lubricant
With all the choices of chamois creams and anti-chafing products, how do you know which one is the best for you? It comes down to personal preference -- SBR's Anti Chafe Continuous Spray Lubricant gives you plenty of reasons to make it your go-to formula. SBR's Anti-Chafe Continuous Spray...
SBR Aqua Therapy Chlorine-Out Body Wash
For most of us, chlorine is not exactly an enticing perfume. Aqua Therapy's Chlorine-Out Body Wash removes the smell of pool chemicals and protects your skin. You've probably noticed that even after your post-swim shower, your skin retains a white chalky film on it. Scrub and scrub and it finally...
SBR Aqua Therapy Chlorine-Out Conditioner
If you swim, you most likely wash your hair more than once a day. Even after copious amounts of shampoo, chlorine still leaves your strands feeling brittle and dry. SBR's Aqua Therapy Chlorine-Out Conditioner is the next level of defense against straw-like tresses. SBR's innovative formula...
SBR Aqua Therapy Chlorine-Out Lotion
If you swim, you know all too well the effects that chlorine, bromine, and other pool chemicals have on your skin. Even after you shower and scrub, your skin still needs a little extra help to retain moisture and natural oils that have been stripped away by the pool. SBR's Aqua Therapy...
SBR Aqua Therapy Chlorine-Out Shampoo
If you've spent any amount of time swimming laps in a chlorinated pool, you know how harsh chemicals are on your hair. In fact, if you have lightly colored hair, you've probably seen a bit of green from time to time. SBR knows that green is not everyone's color, so its Aqua Therapy Chlorine-Out...
SciCon Hydracharge Hydrapack Solar Backpack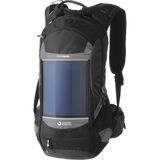 Retail Price:
$250.00
Our Price: $225.00
buy now
Half backpack and half portable power station, SciCon's Hydracharge Hydrapack Solar Backpack carries enough gear for a day of cycling or travel, with the serious bonus of built-in solar panels to help keep all your devices charged up and ready to go. The panels will charge the lithium ion battery...
Skoop A-Game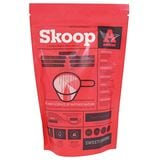 Retail Price:
$65.00
Our Price: $39.00
buy now
We'll be the first to admit that the market for performance supplements and nutritional powders seems to be getting crowded, with new all-natural this and non-GMO that coming out every other day. It falls on us, then, to seek out, test, and sell only the stuff we think is really worth your time...
<< Prev | Back | 41 | 42 | 43 | 44 | 45 | 46 | 47 | 48 | 49 | 50 | More | Next >>