Tri Accessories - Road Bike Shop
Shop
>
Men's Apparel Clothing
>
Men's Apparel Triathlon Clothing
>
Tri Accessories
Suunto Ambit3 Sport GPS Heart Rate Monitor - Men's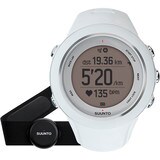 Track your heart rate while in the pool, on the trail, or on your bike with the Suunto Ambit3 Sport GPS Heart Rate Monitor. Whether you're a triathlete, swimmer, biker, or a multi-sport enthusiast, the Ambit3 not only helps you push yourself and track your progress as you develop as an athlete,...
Suunto Ambit3 Sport GPS Sapphire Heart Rate Monitor - Men's
The Suunto Ambit3 Sport GPS Sapphire Heart Rate Monitor features the distinctive style and strength of a steel bezel and a sapphire crystal lens, but that's just the beginning. The Ambit3 Sport lets you track your heart rate while on the trail, in the water, or on your bike. This heart rate...
Suunto Core Accessory Strap - Men's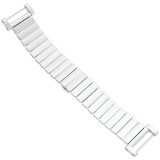 Give your Suunto Core watch a new look with the replacement Accessory Strap. Take your pick from a variety of colors or materials to best meet the demands of a day in your life. Suunto Core Straps can be switched out at home--no watch shop necessary.
Suunto Dual Comfort Belt - Men's
Compatible with most cardio equipment, the Suunto Dual Belt is optimized for use indoors at your fitness club but will go with you on long runs and rides outdoors, too. The Dual Belt, which features disturbance-free ANT transmission and an analog signal for cardio equipment compatibility, works...
Suunto M1 Heart Rate Monitor - Men's
Even though it feels like you're struggling, a quick glance down at the M1 Heart Rate Monitor says you've barely gotten out of the unconscious zone. This standard heart rate belt transmits information to the round-faced watch that is uncluttered and easy to read so you can figure out when you're...
Suunto M5 Heart Rate Monitor With Movestick - Women's - Men's
Why wait for the new year to set fitness goals when the Suunto Women's M5 Heart Rate Monitor With Movestick is ready, willing, and able right now? This wristy little task-master lets both first-timers and hardcore heart-rate enthusiasts keep their fingers (watch) on the pulse of their workouts....
Suunto Quest Heart Rate Monitor - Men's
Find your body's most efficient zone of aerobic exercise while you run or bike while wearing the Suunto Quest Heart Rate Monitor, which also lets you upload and graph data to your computer. If you want to dial in your training regimen down to the most minute detail, or just exercise more...
Suunto Smart Belt - Men's
Suunto's Smart Belt is the smallest Bluetooth-Smart-compatible heart-rate monitor on the market, but that doesn't mean it's less functional than other devices. It transmits heart-rate data from swimming, running, cycling, and other sports to your device of choice and, using the free Suunto...
Tate Labs Bar Fly 1.1 - Men's
Retail Price:
$24.99
Our Price: $19.99
buy now
Tate Labs designed the original Bar Fly as an out-in-front Garmin cycling computer mount to replace the more sensitive stock version. The Bar Fly 1. 1 is the updated version of the original Bar Fly, complete with a redesigned engagement system and even lower price. At the heart of the Bar Fly 1....
Tate Labs Bar Fly 2.0 - Men's
In the mode of constantly refining, and to keep up with aftermarket computer technology, Tate Labs completely revised its 'out-in-front' Garmin computer mount with the Bar Fly 2. 0. The mount now includes a new mounting position, it accommodates two computer sizes, and it provides housing for an...
<< Prev | Back | 41 | 42 | 43 | 44 | 45 | 46 | 47 | 48 | More | Next >>