Tri Accessories - Road Bike Shop
Shop
>
Men's Apparel Clothing
>
Men's Apparel Triathlon Clothing
>
Tri Accessories
Vega Maca Powder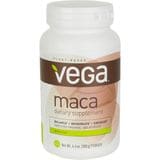 Retail Price:
$20.95
Our Price: $16.95
buy now
Your smoothie routine is getting a little stale. You've got the green veggie routine mastered, but after months of drinking two shakes a day, you could use something to mix it up. Vega, a plant-based nutrition company, creates supplements and other nutrition for endurance athletes, and its Maca...
Vega Nutritional Shake
Retail Price:
$39.99
Our Price: $31.99
buy now
Take a break from sugary nutritional supplements full of additives you don't need post-workout and try Vega's refreshingly simple Nutritional Shake. Created as a response to the loaded-down, unhealthy products saturating the recovery market, this shake comes free of dairy, gluten, soy, artificial...
Vega Protein and Greens
Instead of snacking on raw kale to get your daily shot of greens, just dump a scoop of the Vega Protein and Greens drink mix into your water, juice, or smoothie. Every serving provides 20g of plant-based protein, along with two full servings of greens, all certified vegan, non-GMO, and gluten...
Vega Protein Smoothie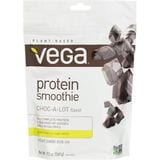 Retail Price:
$19.95
Our Price: $15.96
buy now
When you took your last bite of greasy, animal-based food a few years ago, you had no idea just how challenging it would be to reach your daily protein levels with a vegan diet. But after learning the ropes of veganism, you wouldn't dream of returning to the world of omnivores. Instead, you can...
Vega SnackBar
Retail Price:
$29.79
Our Price: $24.73
buy now
From a forerunner in plant-based sports nutrition comes an easy go-to snack, whether on the bike or at the desk. The Vega SnackBar packs smart calories and awesome flavor into a plant-based bar that keeps up with the sport nutrition marketplace's growing demand for products that are free of...
Vega Sport Endurance Gels
Retail Price:
$23.99
Our Price: $16.79
buy now
As with all of Vega's nutritional supplements, the Sport Endurance Gels are plant-based and made with natural, whole food ingredients. The gels were formulated to deliver instant and sustained energy, as well as provide your body with electrolytes and vitamins during exercise. The Sport Endurance...
Vega Sport Protein
Choosing between the bevy of protein shake options on the market can seriously get in the way of your training time, so opting for Vega's Sport Protein is a good way to simplify one of the most complicated aspects of serious endurance athletics. You've got a 140. 6 in 4 months, a 70. 3 in two,...
Vega Sport Protein Bar
Retail Price:
$41.79
Our Price: $32.99
buy now
The real way to boost fitness is to get after it when you're tired, but pushing yourself to the limit requires careful recovery if you're going to do it again tomorrow. Vega's Sport Protein Bar packs 15g of complete protein to rebuild and refuel your muscles, so you're ready to go when the sun...
Vega Sugarfree Energizer
Retail Price:
$49.95
Our Price: $42.45
buy now
Shaking off a busy day at work with a quick gym session, a hard spin, or your favorite Pilates class is your favorite way to end the day. But you're usually feeling pretty foggy by 5pm and you often haven't eaten since lunch, so even though you know you want to work out, your body isn't all-in....
Vega Thrive Fitness Book
Retail Price:
$15.95
Our Price: $12.76
buy now
Thrive Fitness, written by Ironman athlete Brendan Brazier, is a companion for Vega's "Thrive" and "Thrive Foods" books. While the other books address healthful lifestyle and food choices, "Thrive Fitness" translates Vega's philosophy of well-being to the realm of athletic training. The book...
<< Prev | Back | 41 | 42 | More | Next >>