Tri Accessories - Road Bike Shop
Shop
>
Men's Apparel Clothing
>
Men's Apparel Triathlon Clothing
>
Tri Accessories
Kate's Real Food Handle Bars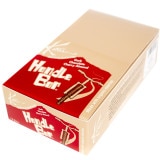 Retail Price:
$2.79
Our Price: $2.09
buy now
Ride quality starts with proper nutrition, and while a caramel covered peanut candy bar might hit the spot when sitting trailside, it's going to come back to haunt you once the sugar rush wears off. Kate's Real Food, on the other hand, uses organic, real food ingredients in products like its...
Kate's Real Food Stash Bars
Given that Kate's Real Food's Stash Bar is the perfect treat to keep in a jersey pocket or hydration pack, we find that it's quite aptly named. And, even better, it's comprised of organic, real foods in order to limit GI distress and to supply you with the energy that your ride calls for. Kate...
Kate's Real Food Tiki Bars
Next time your starving on the trail, satisfy your hunger island-style with Kate's Real Food Tiki Bars. The Tiki Bar is made with organic ingredients, including coconut, honey, mango, almond butter, cashews, and lemon extract. Kate's also includes these rice nuggets and sea salt in order to give...
Kate's Real Food Tram Bars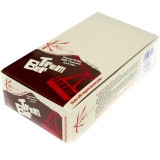 The Kate's Real Food Tram Bars use all natural ingredients to give you a tasty way to refuel when you're on-the-go. The Tram Bar tastes good because it's made good, including organic ingredients such as oats, honey, peanut butter, dried bananas, dried apricots, raisins, sunflower seeds, and...
Kinesys SPF 30 Lip Balm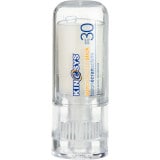 Retail Price:
$12.99
Our Price: $7.79
buy now
SPF 30 Lip Balm
Kinesys SPF 30 Sunscreen
SPF 30 Sunscreen
Mad Alchemy Euro Pro Chamois Creme
Racing is racing, but it's still pretty nice to feel like you're pedaling through the Alps, even if you're rolling through the Rockies or cruising through the suburbs. Mad Alchemy's Euro Pro Chamois Creme uses alpine herbs--like "from the Alps" alpine--to provide a burst of freshness with the...
Mad Alchemy Gentleman's Blend Warming Embrocation
Undercarriages are pretty personal things, so what gives someone else a friendly tingle might feel like it's goosing you with a cattle prod. If other embrocations are little too zippy for your liking, but you still enjoy the smell of Texas White Cedar and rosemary oil and the gentle tingle of...
Mad Alchemy Pro Plus Chamois Creme
Mad Alchemy Pro Plus Chamois Creme works just like Mad Alchemy's other chamois cremes, except that Pro plus has the gentle citrus scent that you can't live without. The scent shouts CLEAN. It shouts HEALTHY. It shouts LEMON! Mad Alchemy Pro Plus lubricates and protects you in the area you need it...
Mad Alchemy Russian Tea Warming Embrocation
Unscrew the cap. Take a whiff. Close your eyes. Gently breathe in. You'll get it -- a citrus bouquet, cinnamon and clove hanging out just underneath. The scents recall winter warmth and comfort, with a hint of freshness. This is the secret of Mad Alchemy's Russian Tea Warming Embrocation. It's...
<< Prev | Back | 21 | 22 | 23 | 24 | 25 | 26 | 27 | 28 | 29 | 30 | More | Next >>