Tri Accessories - Road Bike Shop
Shop
>
Men's Apparel Clothing
>
Men's Apparel Triathlon Clothing
>
Tri Accessories
Kaenon S-Kore Sunglasses - Polarized - Men's
Sleek styling, premium optics, and a lightweight fit make the Kaenon S-Kore Polarized Sunglasses ideal for the demanding runner or cyclist. Kaenon's proprietary SR-91 lenses offer razor-sharp clarity and premium impact-resistance in an ultra-lightweight lens, and they're polarized to eliminate...
Kaenon X-Kore Sunglasses - Polarized - Men's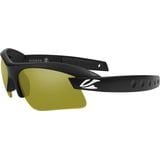 Kaenon designed the performance-driven Kaenon Polarized X-Kore Sunglasses for sports enthusiasts. Polarized SR-91 lenses resist impact, eliminate glare, shield UV rays, and offer unsurpassed clarity. The lightweight Swiss-made TR-90 frame provides the most coverage in Kaenon's lineup, and it's so...
Kate's Real Food Grizzly Bars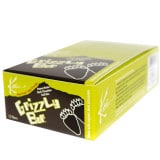 You deserve food that tastes good, even when you're out on the trail. Kate's Real Food's Grizzly Bar features a long list of tasty, natural ingredients and makes refueling on a ride something to look forward to. The Grizzly bar includes organic ingredients such as oats, honey, peanut butter,...
Kate's Real Food Handle Bars
Ride quality starts with proper nutrition, and while a caramel covered peanut candy bar might hit the spot when sitting trailside, it's going to come back to haunt you once the sugar rush wears off. Kate's Real Food, on the other hand, uses organic, real food ingredients in products like its...
Kate's Real Food Stash Bars
Given that Kate's Real Food's Stash Bar is the perfect treat to keep in a jersey pocket or hydration pack, we find that it's quite aptly named. And, even better, it's comprised of organic, real foods in order to limit GI distress and to supply you with the energy that your ride calls for. Kate...
Kate's Real Food Tiki Bars
Next time your starving on the trail, satisfy your hunger island-style with Kate's Real Food Tiki Bars. The Tiki Bar is made with organic ingredients, including coconut, honey, mango, almond butter, cashews, and lemon extract. Kate's also includes these rice nuggets and sea salt in order to give...
Mad Alchemy Euro Pro Chamois Creme
Retail Price:
$18.95
Our Price: $16.11
buy now
Racing is racing, but it's still pretty nice to feel like you're pedaling through the Alps, even if you're rolling through the Rockies or cruising through the suburbs. Mad Alchemy's Euro Pro Chamois Creme uses alpine herbs--like "from the Alps" alpine--to provide a burst of freshness with the...
Mad Alchemy Mellow Heat Warming Embrocation
The Mellow Heat Warming Embrocation from Mad Alchemy has a groovy, kicking back sort of warmth. It's perfect for loosening tight muscles with steady, long-lasting warmth. Use it for your legs, your back, and even your neck if you desire. Think warm bath. This embrocation is the cornerstone of Mad...
Mad Alchemy Warm Weather Summer Embrocation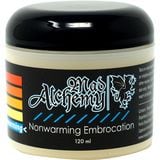 Living the lush lotion life. Part of why Mad Alchemy is so good is that the alchemists have a passion for embrocation. They don't only use it when it's cold and grey, but when it's warm and sunny. As such, they've minted a non-warming Warm Weather Summer Embrocation. Yes, it's an embrocation for...
Mavic R-Sys Spoke Magnet
If you're running any of Mavic's new R-Sys wheels or the Ksyrium SLR, you've surely encountered some problems in the compatibility department. Namely, this issue becomes apparent in the use of spoke magnets. Why? Because Mavic's carbon Tracomp spoke shape doesn't accommodate the use of standard...
<< Prev | Back | 11 | 12 | 13 | 14 | 15 | 16 | 17 | 18 | 19 | 20 | More | Next >>