Tri Accessories - Road Bike Shop
Shop
>
Men's Apparel Clothing
>
Men's Apparel Triathlon Clothing
>
Tri Accessories
GU Brew Recovery - 12 Pack - Men's
Retail Price:
$39.95
Our Price: $15.99
buy now
GU Recovery Brew is what you need when you've trained hard today and you need to accelerate the recovery process so you can hit it hard again tomorrow. It's like massage-in-a-bottle, and it'll be the difference between feeling 'the burn' and not early on in tomorrow' ride.GU Recovery Brew has a...
GU Chomps Energy Chews - 16-Pack - Men's
Retail Price:
$35.20
Our Price: $31.68
buy now
GU Chomps. It's the GU that you chew. While we got along fine before chewy energy supplements, we're glad that we now have a choice. Chomps are easy to store in your back pocket once opened. It's not necessary to eat them all at once. The old mantra "a little bit at a time over a long time" seems...
GU Energy Gel - 24-Pack - Men's
GU is a convenient, great tasting carbohydrate gel formulated to energize before, sustain during, and aid in recovery after training and competitions. Made with a unique blend of ingredients, GU provides: complex carbohydrates for sustained energy, amino acids to maintain muscle protein,...
GU GU Brew - 24 Stick Pack - Men's
Retail Price:
$36.00
Our Price: $27.00
buy now
Reformulated this year for even better performance, GU Brew is a staple of the training and competing diets of countless athletes. The new GU Brew shifts the formula slightly away from carbs and towards electrolyte concentration, to more quickly replenish your cells and give them what they need....
GU Roctane Energy Drink - 12 Serving Canister - Men's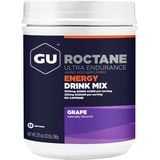 Whether you're training for a marathon, touring cross country on your bike, or about to take on an intense workout, reach for the GU Roctane Energy Drink as a way to stay on top of your game. This twelve-serving canister mixes easily and tastes surprisingly light and refreshing while you're...
Hammer Nutrition Anti Oxidant Booster - Men's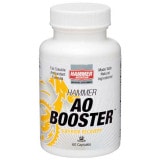 Here's what you need to do in the first 30 minutes after any workout: get some protein in your system, as well as some carbs. The easiest way to get the protein part is to use a whey protein powder, like Hammer Whey, but you should also make sure you refuel spent antioxidant stores, using...
Hammer Nutrition Anti-Fatigue Caps - Men's
Thoroughly tested over several years in the most extreme athletic endurance events, Anti-Fatigue Caps helps remove fatigue-causing, performance-robbing ammonia. During extended endurance exercise the body accumulates excess ammonia from protein metabolism, which interferes with glycogen...
Hammer Nutrition Appestat - Men's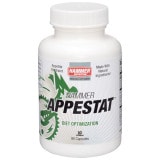 Stimulant-free Appestat safely suppresses appetite and increases carbohydrate metabolism, thereby helping to decrease body fat accumulation and weight gain without the use of potentially harmful stimulants. There are three key ingredients in Appestat. 5-HTP is a plant-based precursor of serotonin...
Hammer Nutrition Balm Muscle Cream - 4oz - Men's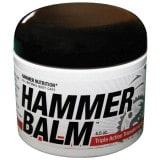 There are two results you want from massage: you want to heat the muscle and increase circulation, and you want to break up muscle spasms and knotted, or very tight muscle contractions. Using a cream like Hammer Balm Triple Action Transdermal Muscle Cream on particularly sore muscles will...
Hammer Nutrition Boron - Men's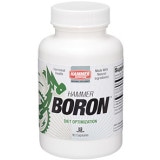 We all know that if you're going to train hard you also need to eat a healthy diet full of vitamins and minerals. Yet, we also know that sometimes life gets in the way and we don't get the nutrition we need. The Hammer Nutrition Boron Caps make up for mineral inadequacies in your diet and help...
<< Prev | Back | 11 | 12 | 13 | 14 | 15 | 16 | 17 | 18 | 19 | 20 | More | Next >>