Tri Accessories - Road Bike Shop
Shop
>
Men's Apparel Clothing
>
Men's Apparel Triathlon Clothing
>
Tri Accessories
GU Roctane Energy Drink - 12 Serving Canister - Men's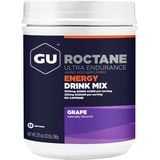 Whether you're training for a marathon, touring cross country on your bike, or about to take on an intense workout, reach for the GU Roctane Energy Drink as a way to stay on top of your game. This twelve-serving canister mixes easily and tastes surprisingly light and refreshing while you're...
GU Roctane Energy Drink - 24 Serving Canister - Men's
When you need a boost during your intense workout or long-distance run, count on the GNU Roctane Energy Drink. This calorically dense 24-serving canister helps keep you going at mile fifteen so you don't end up bonking mid-way through your marathon. Ideal for those who need calories during long...
GU Roctane Energy Gel - 24-Pack - Men's
GU Roctane Ultra Endurance Energy Gel is a re-engineered formulation of the GU you already know and love. It's made for the extreme needs of elite athletes. How is it different? Roctane is GU, plus or minus some key ingredients. It packs the same calorie punch as GU and features their blend of...
GU Roctane Energy Gel - 8 Pack - Men's
Mom always said to not pop pills, but you can get your GU on with the Roctane Energy Gel 8-Pack, stay healthy, and keep being active enough to make her proud.
Hammer Nutrition Anti Oxidant Booster - Men's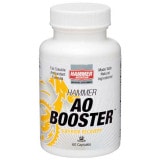 Here's what you need to do in the first 30 minutes after any workout: get some protein in your system, as well as some carbs. The easiest way to get the protein part is to use a whey protein powder, like Hammer Whey, but you should also make sure you refuel spent antioxidant stores, using...
Hammer Nutrition Anti-Fatigue Caps - Men's
Thoroughly tested over several years in the most extreme athletic endurance events, Anti-Fatigue Caps helps remove fatigue-causing, performance-robbing ammonia. During extended endurance exercise the body accumulates excess ammonia from protein metabolism, which interferes with glycogen...
Hammer Nutrition Appestat - Men's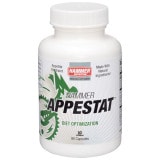 Stimulant-free Appestat safely suppresses appetite and increases carbohydrate metabolism, thereby helping to decrease body fat accumulation and weight gain without the use of potentially harmful stimulants. There are three key ingredients in Appestat. 5-HTP is a plant-based precursor of serotonin...
Hammer Nutrition Balm Muscle Cream - 4oz - Men's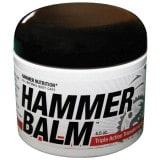 There are two results you want from massage: you want to heat the muscle and increase circulation, and you want to break up muscle spasms and knotted, or very tight muscle contractions. Using a cream like Hammer Balm Triple Action Transdermal Muscle Cream on particularly sore muscles will...
Hammer Nutrition Boron - Men's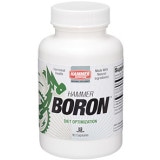 We all know that if you're going to train hard you also need to eat a healthy diet full of vitamins and minerals. Yet, we also know that sometimes life gets in the way and we don't get the nutrition we need. The Hammer Nutrition Boron Caps make up for mineral inadequacies in your diet and help...
Hammer Nutrition Chromemate - Men's
Enhance glycogen synthesis for superior recovery with Hammer Nutrition's Chromemate. Each container comes with 100 capsules and may improve cholesterol, blood sugar, and blood pressure levels. Current research indicates that higher amounts of chromium (up to 1000 mcg daily) may provide the best...
<< Prev | Back | 11 | 12 | 13 | 14 | 15 | 16 | 17 | 18 | 19 | 20 | More | Next >>