Tri Accessories - Road Bike Shop
Shop
>
Men's Apparel Clothing
>
Men's Apparel Triathlon Clothing
>
Tri Accessories
GU Chomps Energy Chews - 16-Pack - Men's
Retail Price:
$35.20
Our Price: $24.60
buy now
GU Chomps. It's the GU that you chew. While we got along fine before chewy energy supplements, we're glad that we now have a choice. Chomps are easy to store in your back pocket once opened. It's not necessary to eat them all at once. The old mantra "a little bit at a time over a long time" seems...
GU Electrolyte Brew Drink - Men's
Avoid bonking on the trail or in the gym and bring your body back into balance with the GU Electrolyte Brew Drink. The Electrolyte Brew has a lightly sweet taste, contains complex and simple carbs, and provides vital electrolytes to re-fuel your energy level and get you back to training. Not only...
GU Energy Gel - 24-Pack - Men's
GU is a convenient, great tasting carbohydrate gel formulated to energize before, sustain during, and aid in recovery after training and competitions. Made with a unique blend of ingredients, GU provides: complex carbohydrates for sustained energy, amino acids to maintain muscle protein,...
GU Energy Gel - 8-Pack - Men's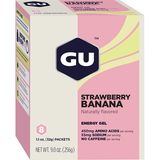 Revive and refuel during your workout or race with the GU 8-Pack Energy Gel. Gel provides a boost of energy during a workout to help sustain your endurance, refuels sugars and protein to your muscles to reduce cramping, and helps with recovery so you're ready to go the next dayGel form means you...
GU Recovery Brew Drink - Men's
After an intense ride, run, or workout, replenish your energy and rebuild muscle with the tasty GU Recovery Brew Drink. Contains whey protein isolate and amino acids arginine and glutamine to promote recovery and support the immune systemSimple and complex carbs re-fuel your energy so you're...
GU Roctane Energy Drink - 12 Serving Canister - Men's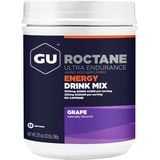 Whether you're training for a marathon, touring cross country on your bike, or about to take on an intense workout, reach for the GU Roctane Energy Drink as a way to stay on top of your game. This twelve-serving canister mixes easily and tastes surprisingly light and refreshing while you're...
GU Roctane Energy Drink - 24 Serving Canister - Men's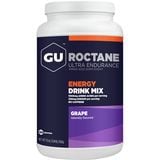 When you need a boost during your intense workout or long-distance run, count on the GNU Roctane Energy Drink. This calorically dense 24-serving canister helps keep you going at mile fifteen so you don't end up bonking mid-way through your marathon. Ideal for those who need calories during long...
GU Roctane Energy Gel - 24-Pack - Men's
GU Roctane Ultra Endurance Energy Gel is a re-engineered formulation of the GU you already know and love. It's made for the extreme needs of elite athletes. How is it different? Roctane is GU, plus or minus some key ingredients. It packs the same calorie punch as GU and features their blend of...
GU Roctane Energy Gel - 8-Pack - Men's
Mom always said to not pop pills, but you can get your GU on with the Roctane Energy Gel 8-Pack, stay healthy, and keep being active enough to make her proud.
Hammer Nutrition Anti Oxidant Booster - Men's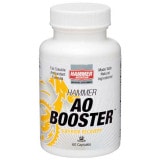 Here's what you need to do in the first 30 minutes after any workout: get some protein in your system, as well as some carbs. The easiest way to get the protein part is to use a whey protein powder, like Hammer Whey, but you should also make sure you refuel spent antioxidant stores, using...
<< Prev | Back | 11 | 12 | 13 | 14 | 15 | 16 | 17 | 18 | 19 | 20 | More | Next >>