Tri Accessories - Road Bike Shop
Shop
>
Men's Apparel Clothing
>
Men's Apparel Triathlon Clothing
>
Tri Accessories
Garmin Forerunner 620 Bundle - Men's
The Garmin Forerunner 620 Bundle provides you with cutting-edge, run-tracking capability courtesy of a Garmin Forerunner 620 GPS running watch. This package also includes Garmin's HRM Run Monitor for accurate heart-rate tracking. Distance and pace are measured through the watch's GPS, which is...
Garmin Forerunner 910XT - Men's
Garmin's Forerunner 910XT is a series of firsts. Never before have you been able to track all of your vital metrics across all three disciplines with one device. Now, from the water to the road, the Forerunner 910XT will provide you with all of the valuable training and race data that you need in...
Garmin Forerunner 910XT HRM - Men's
Retail Price:
$449.99
Our Price: $349.99
buy now
Take a moment and imagine your potential if you were able to use one computer for all three disciplines of triathlon. Imagine how much faster your transitions would be if you could simply touch a button to toggle between your swim and bike metrics. Stop imagining, the Garmin Forerunner 910XT...
Garmin Forerunner 910XT Tri Bundle - Men's
Retail Price:
$499.99
Our Price: $374.99
buy now
Any coach or sports physiologist will tell you that smart training leads to smarter racing. However, triathlon has been long been plagued by a poor ability to track your metrics from discipline to discipline. Just think of your past training -- one device for the swim, a cycling computer, and a...
Garmin FR70 Fitness Watch - Men's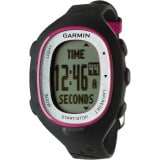 Getting back on the bike after a long winter can be a daunting task, especially if you finished last season in top form. But with a training tool like the Garmin FR70 Fitness Watch, you'll make the most out of those first few training sessions and quickly orient yourself to the most efficient...
Garmin Handlebar/Rollbar Mount - Men's
To catch all the action, you need to be in it. Garmin's Handlebar/Rollbar Mount gives you the flexibility to place your VIRB wherever you need it most. With thick and thin inserts, the mount's inside diameter is perfectly adjustable to fit bars ranging from . 75 inches to 1. 5 inches. It features...
Garmin MapSource City Navigator Brazil NT - Men's
If you're planning on riding through Brazil, we're sure that you're aware of your potential for getting lost on either the busy or rural roads of this beautiful country. Luckily, though, Garmin has worked tirelessly on taking out much of the guesswork involved in international travel. In fact,...
Garmin MapSource City Navigator Mexico NT - Men's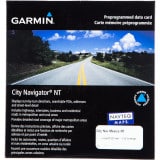 When asked about our adventures, we find that our stories of navigational failures are typically the ones that we tell the most. However, when that turmoil and frustration is actually occurring, we're not thinking of cute stories that we'll retell later. That's why Garmin has been working...
Garmin MapSource City Navigator North America NT - Men's
Few things are more fun than adventuring by bike, especially when know where you're going. Luckily, Garmin knows this better than most, which is why it offers the MapSource City Navigator North America NT. If you own a Garmin 800 or 810 computer, and you're riding anywhere in North America, this...
Garmin Mini USB Cable - Men's
If you need to maximize the power of your Garmin device, you'll need to connect it to the internet. We know that we're not blowing any minds here, but the Garmin Mini USB Cable supplies you with access to unlimited data possibilities. Just a small sample of what lies ahead is access to map and...
<< Prev | Back | 11 | 12 | 13 | 14 | 15 | 16 | 17 | 18 | 19 | 20 | More | Next >>