Mens Tri Swim - Road Bike Shop
Shop
>
Men's Apparel Clothing
>
Men's Apparel Triathlon Clothing
>
Men's Apparel Tri Swim
2XU A:1 Active Wetsuit - Men's - Men's
Having a fast swim, that isn't taxing to your entire body, is paramount to setting the tone for race day. Constructed with top-tier neoprene and an array of body positioning panels, for optimal body position and maximum stroke efficiency, the 2XU A:1 Active Wetsuit is perfectly positioned to...
2XU R:3 Race Wetsuit - Men's - Men's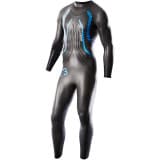 2XU's new R:3 Men's Wetsuit features Yamamoto's renowned neoprene, fit-to-swim cut, and technology designed to position you higher in the water for a more optimal swim stroke. Those who've used the T:3 suit will be familiar with these characteristics, but what sets this model apart are a few key...
Blueseventy Core Shorts - Men's - Men's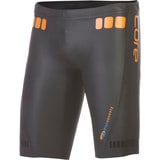 When you want some of the buoyancy of a full wetsuit and the efficiency advantages they provide, without spending the money or the time on one, the Blue Seventy Core Shorts are calling your name. Built of the same premium materials as the top-shelf Helix shorts, the Core shorts are ready to...
Blueseventy Element Swim Goggles - Men's
If you feel just at home in the water as on dry land, the Blueseventy goggle is the perfect addition to your gear bag. It marries the best of a competitive goggle and a triathlon face mask to create one goggle that's comfortable anywhere. The frame of the Element goggle features a silicone gasket...
Blueseventy Fusion Full Wetsuit - Men's - Men's
Falling near the middle of the Blueseventy wetsuit line, the Fusion Wetsuit takes the key attributes of both the Helix and Reaction, and combines them into a far more affordable package. You still retain a full Yamamoto neoprene construction, SCS coating, and some of the thinnest, most flexible...
Blueseventy Helix Full Wetsuit - Men's - Men's
Unlike most hallmark wetsuits, the Blueseventy Helix Wetsuit doesn't bother itself with all of the weight and complexity that's derivative of hyper-corrective accoutrements. Instead, its focus is devoted to buoyancy, thin constructions, and most importantly, flexibility. Simply put, Blueseventy...
Blueseventy Hydra-Vision Swim Goggles - Men's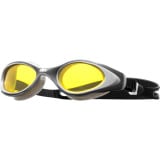 Since 2011, Blueseventy's Hydra-Vision Swim Goggles have been awarded praise, admiration, and most importantly, results. After all, a pair of goggles can't win Triathlete Magazine's Editor's Choice award based on aesthetics alone. So, what makes them so special? Simply put, it's all said in the...
Blueseventy Nero Race Swim Goggles - Men's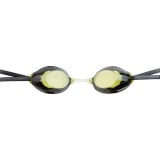 Many triathletes like a mask style swim goggle, but for some, it's just too bulky and non-hydrodynamic. If you're a purist, Blueseventy's Nero Race Swim Goggle was designed for you. The goggles feature UV and A/F polycarbonate lenses for clarity and protection. The lenses are low-profile to...
Blueseventy Reaction Full Wetsuit - Men's - Men's
When it comes to gold medalists, world champions, and ironman victors, no one really touches the Washington-based Blueseventy. Just from its resume, it's easy to tell that its designs are purposeful and precise. However, its fan-favorite reception is really due to only including what you really...
Blueseventy Silicone Swim Cap - Men's
The list goes on and on as to why silicone swim caps are superior to latex. To name a few, silicone is non-allergenic, more protective against chlorine, and features a greater longevity of use. For these reasons, and more, Blueseventy created its Silicone Swim Cap. With it, you obtain the...
<< Prev | 1 | 2 | 3 | 4 | 5 | Next >>