Mens Tri Bike - Road Bike Shop
Shop
>
Men's Apparel Clothing
>
Men's Apparel Triathlon Clothing
>
Men's Apparel Tri Bike
Assos toeCover_S7 - Men's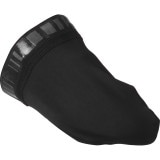 A disarmingly simple solution to cold toes is the Assos toeCover. S7. Just cover the toes and shoe up to the end of the cleat without worrying about sealing your whole foot. It's fast, easy, and effective. The fabric should look familiar as the toeCover is made from Assos airBlock 851 fabric, the...
Assos winterBootie_S7 - Men's
While Assos has a multitude of seemingly complicated shoe coverings to choose from, these are easy to explain. They're the direct descendant of Assos' legendary airBlock bootie. The Assos winterBootie_S7 is aimed at the same temperature range and does everything the now-discontinued airBlock did,...
Bell Javelin Helmet - Men's
Is there any accessory item that looks quite so pro as a proper time trial helmet? Nevertheless, none of us want to be so gauche as to wear one during inappropriate situations - like a criterium, for instance. But if you regularly race week-long stage races that feature tests against the clock,...
Blueseventy TX1000 Singlet - Men's - Men's
Retail Price:
$64.95
Our Price: $32.48
buy now
While we don't wish to appear dismissive, we trust our triathlons to those who live and breath triathlon apparel. And when it comes to both history and results, not many compare to Blueseventy. More so, though, when it comes to triathlon singlets, not much compares to its TX1000 singlet. Blue...
Blueseventy TX2000 Short - Men's - Men's
Retail Price:
$98.95
Our Price: $69.26
buy now
We're still struggling to see how Blueseventy was able to produce its TX2000 Shorts for under $100. It has graduated compression, the thinnest possible fabric, a Coldblack finish, and fit that's nearly unrivaled. These shorts have checked off all of the boxes on our wishlist, leaving us wondering...
Blueseventy TX2000 Shorts - Men's - Men's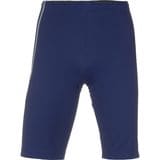 Triathlons come in all different lengths and difficulties, but the Blueseventy TX2000 Men's Shorts only have one setting: fast. From entry-level tris to Kona suffer sessions, the TX2000's compressive UVX+ fabric provides muscle support and decreases vibration, which means you'll be to able to...
Blueseventy TX2000 Singlet - Men's - Men's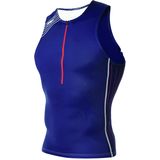 If you were to build the perfect triathlon top, it would probably look a whole lot like the Blueseventy TX2000 Singlet. List off the things that matter to you, and it's a good bet the TX2000 has them. A muscle-supporting and vibration-dampening compressive fit? Thanks, Xytra Life Lycra material....
Blueseventy TX2000 Singlet - Men's - Men's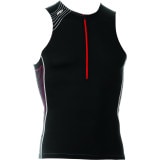 Retail Price:
$84.95
Our Price: $59.46
buy now
If you were to compile a list of all of you triathlon apparel wants, you'd essentially be describing the attributes of the Blueseventy TX2000 Singlet. Yes, we're being completely serious. In fact, we're still struggling with how Blueseventy was able to produce this for under $100. It has...
Capo Crono Lycra Shoe Covers - Men's
We wear shoe covers for various reasons. Sometimes, it's because it's a little chilly out, and other times, we're simply trying to eke out every aerodynamic advantage that we can muster. But, we have to admit that it's increasingly rare to find shoe covers that fulfill both roles. Fortunately, we...
Capo Lombardia Wind Boot - Men's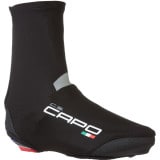 Retail Price:
$79.95
Our Price: $55.96
buy now
The Capo Lombardia Wind Booties work hard to keep your feet comfortable and warm. Constructed using breathable WindTex material, the Lombardia Wind Booties make sure you can hammer through the coldest winter days--whether you live in Lombardia or Lincoln, Nebraska. Reinforced heels and toes add...
<< Prev | Back | 1 | 2 | 3 | 4 | 5 | 6 | 7 | 8 | 9 | 10 | More | Next >>