Mens Tri Bike - Road Bike Shop
Shop
>
Men's Apparel Clothing
>
Men's Apparel Triathlon Clothing
>
Men's Apparel Tri Bike
Santini Krios Overshoes - Men's
Retail Price:
$109.95
Our Price: $49.48
buy now
In Greek mythology, Krios was one of the 12 aquatic deities known as the Titans. Krios was impervious to the wind, rain, or other elements, and the Santini Krios Overshoes bestow your feet with the same abilities. Made of Plastotex fabric that receives a wind- and water-proof coating, the...
Santini Winter Overshoes - Men's
Retail Price:
$64.95
Our Price: $25.98
buy now
Every winter, you head out to ride swathed in warm layers. That is, everywhere except for your feet, and of course, every winter you curse yourself for this. This year, with Santini's Winter Overshoes, you're finally able to say goodbye to cold feet, and to stay a few steps ahead of the cold....
Shimano SH-TR60 Men's Shoes - Men's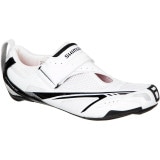 Retail Price:
$249.95
Our Price: $187.46
buy now
You can't put a price on comfort during the course of a triathlon. However, you also have to walk the razor's edge between too comfortable and too dynamically-driven. Luckily, no one understands this golden ratio better than Shimano, and its new SH-TR60 Shoes represent this knowledge. In its...
Sidi Caliper Buckles - Men's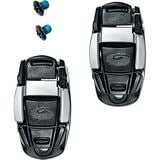 Give your old Sidis a new lease on life with a set of Sidi Caliper Buckles. Replacing those worn-out buckles will keep your feet happy and let you get years of miles out of your favorite shoes.
Sidi Non-Adjustable Heel Security System - Men's
Retail Price:
$24.95
Our Price: $8.73
buy now
Crashes happen and things break. Luckily, the Sidi Non-Adjustable Heel Security System for your Dragon, Genius, or Ergo model shoes is the solution to repairing your favorite Sidi kicks. Just slap on a set and away you go. Happy pedaling. Fits any shoe model with the Heel Security System.
Sidi SRS Dragon Pred-Carbon Soles - Men's
Surfing rock gardens sans bike is exhilarating. It's also pretty rough on shoe soles. If you're lucky enough to ride Sidi Dragons, you can replace the tread parts with a few clicks of the mouse and a Phillips screwdriver. Each shoe has four replaceable sections, and the Sidi Dragon SRS Sole...
Sidi T3 Air Men's Shoes - Men's
By the time you enter the bike leg of a triathlon, you're already living in the pain cave. The Sidi T3 Air Shoes allow you to focus on riding efficiently, without slowing you down or subjecting you to more pain. Its effortless hook-and-loop straps help you transition through T1 without messing...
Sidi T3.6 Men's Shoes - Men's
If you've ever raced a triathlon wearing traditional cycling shoes, you know that trying to adjust multiple straps while balancing on your bike isn't always easy. Sidi's T3. 6 Shoes make your transitions faster, while also giving you the on-the-bike power transfer you crave. Rather than using its...
Sidi T3.6 Speedplay Air Carbon Shoes - Men's - Men's
Fans of Speedplay cleats are probably bummed out about being left out of the easy-compatibility party, but they'll be psyched to wear Sidi's T3. 6 Speedplay Air Carbon Men's Shoe, which works with Speedplay cleats without the need for extra plates or adapters. The T3. 6 isn't some Franken-monster...
Sportful Lugano Booties - Men's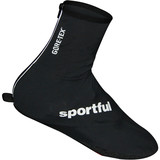 Retail Price:
$119.95
Our Price: $59.98
buy now
Wind? Rain? Nothing to worry about. While not as thoroughly insulated as the Windstopper or Roubaix booties, the Sportful Lugano booties are still entirely water and wind resistant, making it a perfect bootie for all but the absolutely coldest riding conditions. Reflective piping makes them...
<< Prev | Back | 11 | 12 | 13 | 14 | 15 | 16 | 17 | 18 | 19 | More | Next >>