Mens Tri Bike - Road Bike Shop
Shop
>
Men's Apparel Clothing
>
Men's Apparel Triathlon Clothing
>
Men's Apparel Tri Bike
Scott Ergologic Innersole Adjustable System - Women's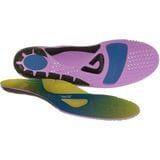 Your feet may not seem like they're moving a lot within your cycling shoes, but every time you spin the pedals, you're relying on the muscles and tendons along the bottom of your feet to help you transfer power efficiently. Whether you have a high arch or a nonexistent one, or have no idea, Scott...
Scott Tri Carbon Shoe - Men's
Streamline your transition time and ramp up your time trial speed with the Scott Men's Tri Carbon Shoe. A tongue-free, wraparound construction makes for a comfortable, secure fit with or without socks, and the full carbon sole provides efficient power transfer. A stiffness index of nine out of...
SealSkinz Neoprene Halo Kevlar Overshoe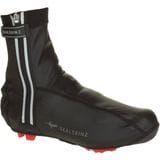 Neoprene Halo Kevlar Overshoe
SealSkinz Neoprene Overshoes
SealSkinz updated the classic Neoprene Overshoes design with a storm flap behind the zippers, a silicone grip at the cuffs, and Kevlar on the soles. Other than those design tweaks, SealSkinz lets the waterproof and wind-resistant neoprene do the talking, and a suite of reflective detailing helps...
SealSkinz Oversock
The SealSkinz Oversock is, essentially, a 21st century version of the classic Belgian bootie. It's knit from a merino wool blend and features the SealSkinz Stretchdry technology, which provides elements of weather resistance not found on the traditional oversocks of yesteryear. The Oversock is...
Shimano SH-TR5 Cycling Shoe - Men's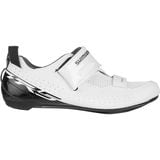 You've laid our your schedule for the year, dialed in your training plan, and just need a lightweight pair of shoes to cap off your race day kit. Enter Shimano's Men's SH-TR5 Cycling Shoes, with efficient power transfer and easy adjustability that will make transition time a snap.The SH-TR5's two...
Shimano SH-TR60 Men's Shoes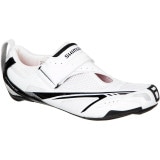 Retail Price:
$249.95
Our Price: $137.47
buy now
You can't put a price on comfort during the course of a triathlon. However, you also have to walk the razor's edge between too comfortable and too dynamically-driven. Luckily, no one understands this golden ratio better than Shimano, and its new SH-TR60 Shoes represent this knowledge. In its...
Shimano SH-TR900 Cycling Shoe - Men's
Retail Price:
$199.95
Our Price: $149.96
buy now
You already have your tri calendar and gear pretty much set for the year, and you know the local guys you'll be training to beat this winter and spring. If you're just trying to settle on a stiff, lightweight pair of shoes that will give you power on the bike leg and get you into and out of...
Sidi Caliper Buckles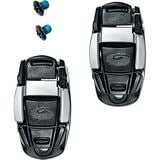 Give your old Sidis a new lease on life with a set of Sidi Caliper Buckles. Replacing those worn-out buckles will keep your feet happy and let you get years of miles out of your favorite shoes.
Sidi SRS Dragon Pred-Carbon Soles
Retail Price:
$82.95
Our Price: $33.18
buy now
Surfing rock gardens sans bike is exhilarating. It's also pretty rough on shoe soles. If you're lucky enough to ride Sidi Dragons, you can replace the tread parts with a few clicks of the mouse and a Phillips screwdriver. Each shoe has four replaceable sections, and the Sidi Dragon SRS Sole...
<< Prev | Back | 11 | 12 | 13 | 14 | 15 | 16 | 17 | 18 | More | Next >>