Mens Tri Bike - Road Bike Shop
Shop
>
Men's Apparel Clothing
>
Men's Apparel Triathlon Clothing
>
Men's Apparel Tri Bike
Pearl Izumi Pro Barrier WxB Shoe Covers
No one likes to ride in wind and rain, but sometimes that's all we have to work with -- especially in the volatile weather of the transitional seasons. For days when the temperatures don't call for ski-level thermal gear but the wind and rain threaten our extremities, we roll Pearl Izumi's P. R....
Pearl Izumi Select Pursuit Tri Short - Men's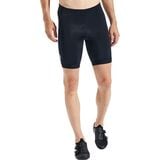 Whether you're entertaining the possibility of training for your first tri, or you're no stranger to swimming, biking, and running for fun on the weekends, it's always helpful to have a basic black tri short in your rotation that can handle racing and training alike. Pearl Izumi's SELECT Pursuit...
Pearl Izumi Select Pursuit Tri SL Jersey - Men's
Transition to the road with clean lines and cooling style in the Pearl Izumi Men's SELECT Pursuit Tri SL Jersey. With a slightly roomier fit than some of the second-skin, painted on offerings out there, this sleeveless jersey allows freedom of movement without any worries of pinching or bunching....
POC Aero TT Cover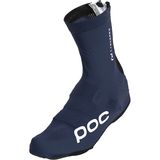 Retail Price:
$69.95
Our Price: $55.96
buy now
When race day rolls around, you don't want buckles and straps on your shoes catching wind and slowing you down, so make sure you've packed your POC Aero TT Covers to keep everything under wraps. Their dimpled surface smoothly manages airflow, while mesh panels across the back and sole provide...
POC AVIP Rain Booties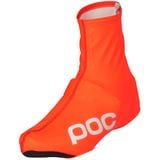 Retail Price:
$59.95
Our Price: $47.96
buy now
It's near-impossible to stay dry riding in the rain, but POC's AVIP Rain Booties are a step in the right direction. The reflective rear zippers let you pull the PU Rexion booties easily over your shoes, and the wind- and water-resistant construction helps keep water out of your shoes so you have...
POC AVIP Softshell Bootie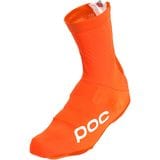 Retail Price:
$54.95
Our Price: $43.96
buy now
Few things can dampen an early spring spin like cold, soggy shoes from an unexpected rain cloud. Keep your feet happy and be prepared with the POC AVIP Softshell Bootie and its water and wind resistant fabric. This bootie goes on easily with a convenient pull tab and zip closure, with...
POC AVIP Toe Cap
Retail Price:
$29.95
Our Price: $23.96
buy now
Keep your toes protected through drizzly, windy training days with the POC AVIP Toe Cap. Made from long-lasting silicone, this toe cap slips easily and securely over the toe of your shoe with a quick tug of the built-in pull tab. Reinforcements across the toe increases durability and protects...
POC Cerebel Raceday Helmet - Men's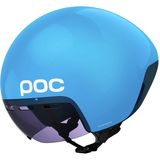 Retail Price:
$349.95
Our Price: $279.96
buy now
We'll be the first to admit that, over the course of long time trials or triathlon rides, we don't maintain an ideal TT position. This isn't just the rider's fault though, as our yaw angle also changes based on wind conditions, turns in the course, changes in gradients -- in short, the dynamic...
POC Fondo Bootie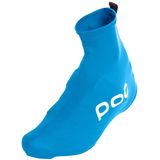 It might technically still be summer, but the air temperature tells you that you're definitely still riding in spring conditions. While the sun feels strong on your back, you know that won't be the case for your feet, especially when you duck into a long, breezy descent. POC's Fondo Bootie will...
POC Tempor Raceday Helmet - Men's
Retail Price:
$379.95
Our Price: $303.96
buy now
If you look back at the history of stage races, you'll see that the margins of victory (or defeat) are agonizingly small. Eight seconds here and 15 seconds there isn't much after one to three weeks of racing. In short time trials, the gaps tend to be more like two seconds, so it's easy to...
<< Prev | Back | 11 | 12 | 13 | 14 | 15 | 16 | 17 | 18 | 19 | More | Next >>