Mens Triathlon Accessories - Road Bike Shop
Shop
>
Accessories
>
Triathlon Accessories
>
Men's Apparel Triathlon Accessories
Assos fuguCap_S7
The Assos S7 fuguCap is Assos' heavy-duty winter headgear. They rate it as part of climaRange Winter Plus, meaning Assos designers deem it appropriate for temperatures from -6 to 6 degrees Celsius (21 to 43 degrees Fahrenheit). Your experience may vary. It is similar to Assos' roboCap in how the...
Assos fuguGloves_S7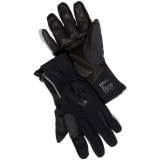 Assos' fuguGloves_S7 are the full-on winter gauntlet. They do things that repurposed ski gloves can't do. In the cycling world, gloves are only made to accommodate the sweating that comes with prolonged aerobic activity, but the Assos fuguGloves_S7 do more than merely accommodate over-heating...
Assos intermediateHeadband_S7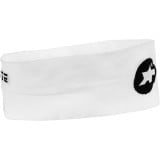 By keeping your head cool while you're putting in mileage, the vents on your helmet serve their purpose in the summer. However, as the seasons change, you need less ventilation while you ride. Luckily, the solution to this problem is simple -- keep your head and ears warm with an Assos...
Assos longSummerGloves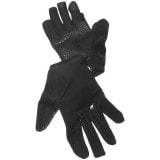 Retail Price:
$78.95
Our Price: $55.27
buy now
There is no shortage of reasons to wear long-fingered gloves in every season. After all,when it's 50 degrees and above, you don't need the warmth, but the hand protection is priceless. So, when lightweight, skin-saving grip is a necessity for a cool summer ride, slip on the Assos longSummerGloves...
Assos rainCap_S7
Before we tell you about the Assos rainCap_S7, we need to reminisce. In the early days of the internet, we came across a list of items the Motorola team were selling as they cleared out their American service course at the end of their sponsorship. One item immediately caught our attention --...
Assos rainGloves_s7 Gloves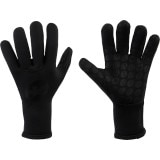 Never one to shy away from the harshest of weather conditions, Assos decided to revisit its highly-specific winter glove collection with the intent of designing a pair of gloves specifically for cold, rainy cycling. What the revered technical apparel designers came up with might look fairly basic...
Assos roboCap 607 Cycling Cap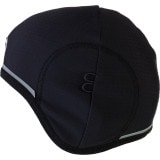 While many apparel brands focus their attention toward creating the best in terms of large core layers, Assos prides itself on doing that, and more. Clothing designers at the Swiss label know the importance of obsessing over the small, yet crucial, accessory layers, which is why they devote a...
Assos stingerCap 607
This is old-school head protection with a modern twist. Back in the day, serious bike riders were always helmetless. In summer months, the cotton cycling cap functioned as a sweat mop and sun protection. As the summer turned into fall, cyclists would head off to the nearest Army/Navy store and...
Capo Crono Lycra SF Gloves
Retail Price:
$39.95
Our Price: $31.96
buy now
If you pay close attention to what the peloton is wearing on their hands, you'll notice that they're either opting for nothing or a minimal design. Yes, even the pros benefit from vibration absorption, but the main rationale behind glove donning is to keep the hands dry and comfortable. Lucky for...
Capo Innesco OD LF Glove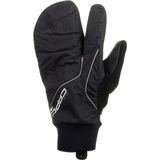 Retail Price:
$79.95
Our Price: $59.96
buy now
Giant Maine lobsters have claws so big they can likely break a man's hand. While we don't recommend you shake your competition's hand quite that hard, the Capo Innesco OD LF Gloves keep you training all winter so that, come spring, you have the top step advantage. And then it'll be hi-fives...
<< Prev | Back | 1 | 2 | 3 | 4 | 5 | 6 | 7 | 8 | 9 | 10 | More | Next >>