Pre-Configured Road Bikes - Road Bike Shop
Shop
>
Bikes
>
Road Bikes
>
Pre-Configured Road Bikes
Boardman Bikes Elite AiR 9.2 Complete Bike - 2014
Using its lauded and medal winning (gold and bronze in triathlon at the '12 games) AiR frame, Boardman has created a mid-level, race-ready bike that will get you to the finish line fast. Years of expertise in racing against the clock have given Boardman a unique perspective into the technology...
Boardman Bikes Elite AiR 9.2S Complete Bike - 2014
Even if you aren't a professional rider, you still want smooth, fast shifting, and you want it seamlessly incorporated into the frame, not a DIY add-on. Chris Boardman's years of experience racing against the clock have led to the development of the AiR frame. The 9. 2S build is specifically...
Boardman Bikes Elite AiR 9.8 Complete Bike - 2014
Boardman Bicycles, the namesake of Olympic champion and world hour record holder, Chris Boardman, was established in 2004. In the short span of 9 years its sponsored athletes have received numerous accolades, including a Triathlon Championship in the '12 games by Alistair Brownlee and a bronze by...
Boardman Bikes Elite SLS 9.0 Complete Road Bike - 2014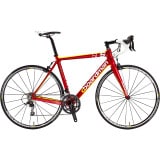 Not all of us are mountain goats. Anything that purports to make that slog up Guardsman Pass a bit easier is sought out with enthusiasm. Boardman knows the importance of weight when it comes to climbing, as it proves in the new SLS frame. The SLS was designed to ride over the highest mountain...
Boardman Bikes Elite SLS 9.2 Complete Road Bike - 2014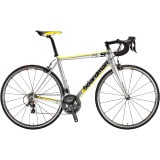 Ultralight race bikes are fast, but if you're going to spend hours and hours in the saddle, they aren't always the most comfortable, since the focus is on minimizing weight. Boardman Bikes, the namesake of Chris Boardman, gold medalist, world champion, and three-time hour record holder, built its...
Boardman Bikes Elite SLS 9.4S Complete Bike - 2014
Unless you live in the flatlands of the midwest, you undoubtedly look for every legal advantage possible to make climbing a bit less daunting. Whether you're a racer or endurance rider, you'll appreciate the attention to detail that has been layered on the Boardman Bikes SLS frame. Paired with...
Civilian Bicycle Co. Ramble -
Retail Price:
$799.00
Our Price: $279.65
buy now
Getting around town doesn't have to be a daunting endeavor, and bikes like the Civilian Ramble give you a well-thought-out transportation alternative. Commuter bicycles need to be durable, and only need minor maintenance. You should be able to run out the door and throw a leg over it without...
Colnago AC-R Ultegra Complete Bike-2015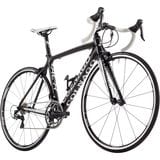 If you're a cycling manufacturer that can claim over 1,600 victories in the international racing circuit, then you can be excused for standards so absurdly high that the AC-R Ultegra Complete Bike can be considered your entry-level race machine. If you're any brand but Colnago, though, the AC-R...
Colnago CLD 105 Complete Bike-2015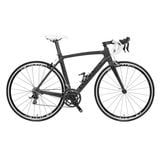 If you're anything like us, you wear many different hats in your life, and this variable lifestyle translates to the saddle, too. You've got room on your cycling calendar for sportives, interval-laden training rides, all-out hammer fests, and everything in between. The Colnago CLD 105 Complete...
Colnago CX Zero 105 Complete Bike-2015
There are certain times in cycling when only the very lightest equipment will suffice. For example, if you're Voeckler, Europcar's irrepressible puncheur, you've been off the front for 70 kilometers for the third day in a row, the finish line is 400 meters of 12% grade away, and the sprinters are...
<< Prev | 1 | 2 | 3 | 4 | 5 | Next >>