Pre-Configured Road Bikes - Road Bike Shop
Shop
>
Bikes
>
Road Bikes
>
Pre-Configured Road Bikes
Merckx EMX-3/SRAM Force Complete Road Bike - 2011
Retail Price:
$4000.00
Our Price: $1999.00
buy now
While the man whose name is represented on the down tube needs no introduction, the advanced technological innovations that have made the new EMX-3 possible ought to be thoroughly examined. As with everything that wears the Eddy Merckx signature, the EMX-3/SRAM Force Complete Road Bike - 2011 was...
MiiR Bambini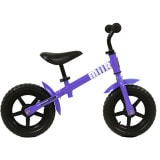 MiiR describes the Bambini as a "full-fledged time machine, spaceship, and motorcycle," which perfectly sums up the potential this balance bike provides the future generation of cyclists. The frame is constructed from durable steel that's thin walled, so, when combined with the lightweight EVA...
Orbea Avant M30 Complete Road Bike
New road, gravel grinders, whatever you want to call them, there's no denying their immense popularity as of late. However, so much of what passes in those circles are heavy, flex'y beasts that are far too cumbersome to be inspiring when you really want to fly. Needless to say, we were thrilled...
Orbea Carpe 20 Complete Road Bike
We know that you're competitive, and we're sure that you have fun racing, but isn't it about time for you to venture out without your Lycra? Throw caution to the wind and cruise along the boardwalk riding Orbea's Carpe 20. After all, riding is supposed to be, well, fun every now and again. The...
Orbea Carpe H10 Complete Road Bike
If you're reading this, odds are that you have a serious competitive streak that finds its outlet on board a bike. But what do you do when you're looking for something more, shall we say, relaxing? Well, that's exactly where the Orbea Carpe H10 Complete Road Bike comes into play. By mixing the...
Orbea Orca M LTD Complete Road Bike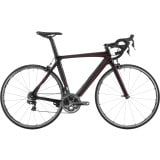 The orca, or killer whale, is one of the apex predators of the ocean. In other words, it has no natural predators of its own. And, like its namesake, Orbea's lauded frame is at the top of industry innovation and design. Previous years gave us the Gold, Silver, and Bronze models, but for 2014, the...
Orbea Orca M22 - SRAM Red Complete Road Bike
For 2014, Orca has completely reworked what was the memorable Orca Gold, Silver, and Bronze line. And by reworked, we mean completely redesigned. Yes, the legendary status of the Orca is still imbued into its frames; the changes made propel Orbea's design to yet another level of perfection. The...
Orbea Orca M30 Complete Road Bike
It's hard to believe how far road bikes have come as of late. We remember looking with skepticism on the early electronic drivetrain prototypes, but in what seemed like the blink of an eye, that futuristic tech has trickled down to levels that we mortals can enjoy. So, with its race-bred pedigree...
Orbea Orca M50 Complete Road Bike
In the decade since Orbea graced the world with the Orca, the Basque brand's flagship race bike has only gotten faster. And as you'd expect, that translates into sleeker shapes, lighter weights, and a smoother ride quality. But when it comes to bikes with a pedigree like the Orca's, it's rare to...
Pinarello Dogma 2 / Campagnolo EPS Super Record 11 Complete Road Bike -
Retail Price:
$16500.00
Our Price: $13200.00
buy now
For all the flash and zoot that accompanies this high-profile Italian pairing, there's something about the Pinarello Dogma 2/Campagnolo EPS Super Record 11 Complete Road Bike that is stealth. It's a bike that hides its bona fides in plain sight. It's a looker, with sumptuous curves, a lustrous...
<< Prev | 1 | 2 | 3 | 4 | Next >>