Cyclocross Frames - Road Bike Shop
Shop
>
Bikes
>
Cyclocross Bikes
>
Cyclocross Frames
Civilian Bicycle Co. Vive Le Roi Frameset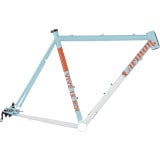 Retail Price:
$799.95
Our Price: $559.96
buy now
Knowing that cyclists like options, Tyson Hart designs all of his Civilian bicycles with versatility in mind. The new Vive Le Roi is no exception, as its steel frame and carbon fork provide the perfect platform for the cyclocross build of your choice. The Vive Le Roi comes with all of those...
Ibis Hakkal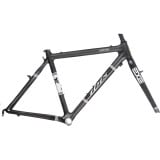 The Ibis Hakkalugi is back and it's ready for 'cross season. This time around, the 'Lugi is way lighter for faster accelerations and less tiresome shouldering during repeated dismounts. Traditional cues abound, as the Hakkalugi pays tongue-in-cheek respect to the cyclocross hardmen of the...
Ibis Hakkalgi Disc -
Face it, the days of cantilevers are coming to a close. We say good riddance, and coincidentally, so does Ibis. New for 2013, Ibis is introducing the Hakkalugi Disc Carbon Frameset. More than just a revised iteration of the 'Lugi that you've come to know and love, the Hakkalugi Disc features an...
Ibis Hakkalugi Disc - 2014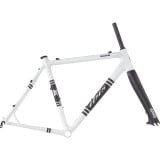 While Ibis has long been in the cyclocross market, it wasn't until 2013 that it navigated this domain with discs at the ready. The resulting frame, the Hakkalugi Disc, underwent a complete redesign. More than just a revised iteration of the "lugi" that you'd come to know and love, the Hakkalugi...
Pivot Vault
Efficiency and versatility were two of the main objectives set forth when Pivot's engineers decided to build the ultimate cyclocross machine. The new Vault is the result, as its geometry, tube shapes, and intuitive features perfectly illustrate these primary goals. The frameset serves to redefine...
Ridley X-Bow - 2014
If you've been following the recent technological advancements in 'cross bikes, you know that while the discipline is downright barbaric, some of the new bikes are starting to look more like spaceships than the rudimentary battleaxes of years past. The Belgian cyclocross aficionados at Ridley...
Ridley X-Bow Disc - 2014
From its beginning, cyclocross bikes have been uncomplicated. And, while riders on factory teams pilot frames that make our hearts go "thump-thump", there is still something delightfully uncomplicated about them. They're clean and free of go-fast gimmicks. Ridley Bicycles, from Belgium, kept that...
Ridley X-Fire - 2014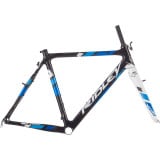 Cyclocross and Belgium go hand-in-hand. Actually, cycling and Belgium go hand in hand. In homage to this national obsession, Belgium's Ridley Bicycles keeps one-upping its designs to keep its bikes on top of the podium. The Ridley X-Fire is right at the top of the list of bikes that has multiple...
Ridley X-Fire Disc -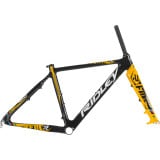 Retail Price:
$1695.00
Our Price: $999.00
buy now
While we don't like to rate a frame by the accolades that its riders have received, a World Championship is a World Championship, and Ridley cyclocross frames have won seven of them. Obviously, Belgians know 'cross. That's why we know that you'll love the "form follows function" design of the...
Ridley X-Fire Disc - 2014
Retail Price:
$1795.00
Our Price: $1077.00
buy now
Disc brakes have finally taken hold in cyclocross and answering the call, Ridley, the Belgium tian whose bikes have helped win multiple National and World cyclocross titles, has taken its much lauded frames and made them disc-ready. The Ridley X-Fire Disc frame's innovative design and disc brake...
<< Prev | 1 | 2 | Next >>