Womens Road Bike Bottoms - Road Bike Shop
Shop
>
Women's Apparel Clothing
>
Women's Apparel Road Bike Clothing
>
Women's Apparel Road Bike Bottoms
2XU 3/4 Compression Tight - Women's
Race-day jitters can be unnerving enough. You don't need to be worrying about whether your legs can hold up to the extra abuse that comes with competition. The 2XU Women's jQuery1507342798916940926_1298664581442-Compression Tights support your muscles and reduce vibrations so that you can push...
2XU Recovery Women's Compression Tights
If you grew up with a mom who wore jeans a size or two too small in order to keep her girlish figure well into post-pregnancy middle age, then you might've decided that her method was too similar to medieval torture methods. Riding your bike to stay fit is a far better solution. The 2XU Recovery...
Assos DB.41 dyoraPants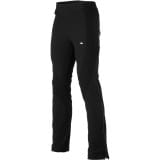 Retail Price:
$309.95
Our Price: $185.97
buy now
The phrase 'Dopo Bici' is a direct translation to the term 'after bike,' which is exactly what this collection from Assos was created for. The new DB. 41 dyoraPants were designed to be worn as a casual bottom layer, yet they still represent the perfect balance of style, comfort, and functionality...
Assos H FI.Lady_S5 Women's Shorts
Retail Price:
$188.95
Our Price: $132.26
buy now
Short rides and morning spin classes may not hold the same weight as climbing 3,000 feet in the Swiss Alps, but these activities still require the use of wicking fabrics and a supportive chamois. Although you may not need the intensity of bibs, a well-constructed pair of shorts will feel...
Assos hK.434 Lady_S5 Women's Knickers
Knickers might look like an easy garment to make, but experience indicates otherwise. Assos recognizes this; that's why the HK. 434 S5 Lady Knickers are made from seven pattern pieces using two different kinds of spandex. Most of the panels are made from Assos Type A. 434 compression spandex, a...
Assos hK.607 Lady_S5 Women's Knickers
Knickers can be among the most versatile bottoms in your cycling wardrobe. They're good for at least two seasons of every year, fall and spring. Sometimes we wear them well into winter depending on the weather. The key to wearing knickers is that they need to fit well; a poorly placed gripper or...
Assos hL.607 Lady Tights - Women's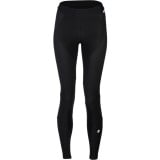 Retail Price:
$269.95
Our Price: $175.47
buy now
Gather round, little cyclists, for a scary story. You've spent all summer riding happily on your favorite chamois in your favorite shorts. Then fall rolls in and things start getting spooky. You hear something stirring ominously in the closet, and it isn't the wind. It's your cold-weather tights,...
Assos hL.607 Lady_S5 Tights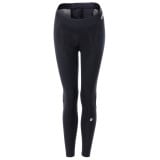 Assos offers three versions of its 607 tights: knickers (hK), bib tights (LL), and these hL. 607 Lady_S5 Tights. The hL designation stands for tights. We offer all three. Choose which suits you best. All three share the same sophisticated materials and anatomic panel pattern. Assos calls this...
Assos LL.HaBu Bib Tights - Women's
Retail Price:
$308.95
Our Price: $200.82
buy now
For the all-season, cross-training woman, Assos has created a version of the popular LL. HaBu Bib Tights without a chamois. The result is a pair of bottoms that cycle through your many cold-weather sporting disciplines in temperatures ranging from 42-54 degrees Fahrenheit. As with all Assos kit,...
Assos LL.HaBu Bib Tights with Insert - Women's
Retail Price:
$358.95
Our Price: $251.26
buy now
When it comes to winter tights, the remarkably involved construction process of the Assos LL. HaBu Bib Tights suggests that they're the best-fitting, most thoughtfully protective pair of women's tights in the industry. Putting them on confirms that suggestion, demonstrating what six different...
<< Prev | Back | 1 | 2 | 3 | 4 | 5 | 6 | 7 | 8 | 9 | 10 | More | Next >>