Womens Road Bike Bottoms - Road Bike Shop
Shop
>
Women's Apparel Clothing
>
Women's Apparel Road Bike Clothing
>
Women's Apparel Road Bike Bottoms
2XU Recovery Compression Tights - Men's
Don't let one long ride obliterate your leg muscles. Slip on the 2XU Recovery Compression Tight, ride longer, and recovery faster thanks to the compression fabric's ability to enhance your blood flow. More blood to your muscles means more oxygen and less lactic acid buildup. This leads to better...
2XU Recovery Compression Tights - Women's
If you grew up with a mom who wore jeans a size or two too small in order to keep her girlish figure well into post-pregnancy middle age, then you might've decided that her method was too similar to medieval torture methods. Riding your bike to stay fit is a far better solution. The 2XU Recovery...
2XU XTRM MCS Compression Short - Men's
Retail Price:
$119.95
Our Price: $89.96
buy now
You've done the work all winter and maintained impressive base mile fitness, but with your goal race a few months away, you're moving towards strength and speed training to get faster. Anytime you intensify your training, you risk injury and fatigue, so having gear like 2XU's XTRM MCS Compression...
7mesh Industries WK1 Short - Women's
The new 7mesh Industries Women's WK1 Shorts are inspired by the much-loved men's MK and feature a profile designed to better fit a woman's build and anatomy. As with the MK1, the WK1's peculiarities of material and construction make them a more advanced pair of shorts than the type of...
Assos H FI.Lady_S5 Women's Shorts
Retail Price:
$188.95
Our Price: $113.37
buy now
Short rides and morning spin classes may not hold the same weight as climbing 3,000 feet in the Swiss Alps, but these activities still require the use of wicking fabrics and a supportive chamois. Although you may not need the intensity of bibs, a well-constructed pair of shorts will feel...
Assos H.laalalaiShorts_s7 Lady Shorts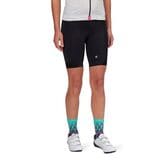 The bib-free Assos H. laalalaiShorts_s7 Lady Shorts showcase Assos' goldenGate construction method, a welcome addition to the Swiss manufacturer's women's line since it may be our favorite recent advancement in cycling shorts technology. GoldenGate involves attaching the chamois at the front and...
Assos hK.laalaLaiknickers_S7 Lady Knickers - Women's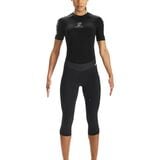 If there's anything that can immediately spoil the luxurious feel of pedaling in Assos bottoms, it's the addition of ill-fitting, thigh-pinching knee warmers. The hK. laalaLaiKnickers_S7 eliminate knee warmer issues altogether, extending the targeted compression and gloriously dialed fit of the T...
Assos hL.607 Lady_S5 Tights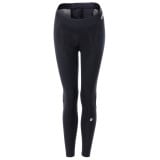 Retail Price:
$259.00
Our Price: $155.40
buy now
Assos offers three versions of its 607 tights: knickers (hK), bib tights (LL), and these hL. 607 Lady_S5 Tights. The hL designation stands for tights. We offer all three. Choose which suits you best. All three share the same sophisticated materials and anatomic panel pattern. Assos calls this...
Assos Hl.tiburutights_s7 Lady Tights - Women's
Whenever we're confronted with a difficult buying decision in cycling wear, we turn to a pennies-per-mile equation. In effect, pennies-per-mile means calculating how important it is for us to be comfortable across the thousands to tens-of-thousands of miles we'll be subjecting our gear to and...
Assos LL.pompaDour_s5 Bib Tights - Women's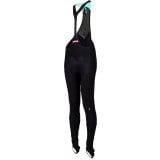 The phrase "don't compromise" has long been the mantra employed by Assos for its technical cycling apparel. Sure, it sounds like a sound principle to adhere to, but it takes a detailed inspection of the product at hand to really see what the Swiss designers mean by this. Take the new LL....
<< Prev | Back | 1 | 2 | 3 | 4 | 5 | 6 | 7 | 8 | 9 | 10 | More | Next >>