Womens Road Bike Bottoms - Road Bike Shop
Shop
>
Women's Apparel Clothing
>
Women's Apparel Road Bike Clothing
>
Women's Apparel Road Bike Bottoms
2XU Elite MCS Thermal Compression Tights - Men's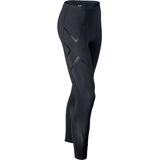 Featuring 2XU's next-generation Muscle Containment Stamping (MCS) for targeted compression over key muscle, tendon, and fascia groups, the 2XU Men's Elite MCS Thermal Compression Tights provide high levels of power and support for blistering fast rides and long-distance efforts. MCS provides...
2XU Elite Recovery Compression Tights - Women's
We've all heard the axiom about pain being weakness leaving the body. The implication is that pain is ultimately good for us and that we should embrace it as part of our form-building journey. But frankly, we like to see pain leave as fast as possible. 2XU's Elite Power Recovery Women's...
2XU GHST Tri Short - Men's
Retail Price:
$184.95
Our Price: $92.47
buy now
As one of its premium racing shorts, 2XU's GHST Men's Tri Short combines the brand's lightest fabric and its expertise in muscle support to create a short you can depend on during your longest, most demanding events. When you're spending half a day on-course, you need to know that your kit will...
2XU Hyoptik Compression Shorts
While they're providing compression to your muscles, the 2XU Hyoptik Compression Shorts will also make sure you stay visible to other road users as you train with the highly reflective graphics added to the outside of each leg. The shorts are constructed using high-filament yarns with...
2XU Hyoptik Compression Tights - Men's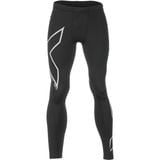 Powerful compression and stand-out style coalesce within the 2XU Hyoptik Compression Tights. Engineered with graduated compression for enhanced bloodflow, these full-length tights protect key leg muscles from soreness and fatigue resulting from high-endurance workouts. PWX Flex fabric...
2XU Mid-Rise Compression Tights - Women's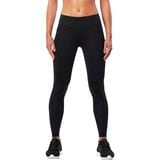 They'll definitely require a serious pants dance to get into, but once you have the 2XU Mid Rise Compression Tights on, you won't want to take them off. With graduated compression from PWX FLEX fabric, the hardest working muscles of your legs will receive wraparound support to decrease muscle...
2XU Recovery Compression Tights - Women's
If you grew up with a mom who wore jeans a size or two too small in order to keep her girlish figure well into post-pregnancy middle age, then you might've decided that her method was too similar to medieval torture methods. Riding your bike to stay fit is a far better solution. The 2XU Recovery...
2XU Refresh Recovery Compression Tight - Women's
After any workout, the key to muscle recovery starts with the blood, so encouraging blood flow is key to getting back on your feet in a timely manner. That's where 2XU's Refresh Recovery Women's Compression Tights come into play. They're made of a supportive material that sacrifices a bit of...
7mesh Industries WK1 Short - Women's
The new 7mesh Industries Women's WK1 Shorts are inspired by the much-loved men's MK and feature a profile designed to better fit a woman's build and anatomy. As with the MK1, the WK1's peculiarities of material and construction make them a more advanced pair of shorts than the type of...
Assos H.laalalaiShorts_s7 Lady Shorts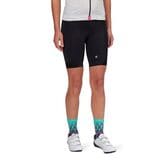 The bib-free Assos H. laalalaiShorts_s7 Lady Shorts showcase Assos' goldenGate construction method, a welcome addition to the Swiss manufacturer's women's line since it may be our favorite recent advancement in cycling shorts technology. GoldenGate involves attaching the chamois at the front and...
<< Prev | Back | 1 | 2 | 3 | 4 | 5 | 6 | 7 | 8 | 9 | 10 | More | Next >>