Womens Road Bike Bottoms - Road Bike Shop
Shop
>
Women's Apparel Clothing
>
Women's Apparel Road Bike Clothing
>
Women's Apparel Road Bike Bottoms
Assos hK.607 Lady_S5 Women's Knickers
Knickers can be among the most versatile bottoms in your cycling wardrobe. They're good for at least two seasons of every year, fall and spring. Sometimes we wear them well into winter depending on the weather. The key to wearing knickers is that they need to fit well; a poorly placed gripper or...
Assos hL.607 Lady_S5 Tights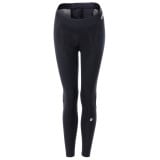 Assos offers three versions of its 607 tights: knickers (hK), bib tights (LL), and these hL. 607 Lady_S5 Tights. The hL designation stands for tights. We offer all three. Choose which suits you best. All three share the same sophisticated materials and anatomic panel pattern. Assos calls this...
Assos LL.pompaDour_s5 Tights - Women's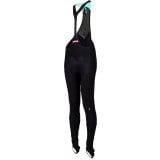 The phrase "don't compromise" has long been the mantra employed by Assos for its technical cycling apparel. Sure, it sounds like a sound principle to adhere to, but it takes a detailed inspection of the product at hand to really see what the Swiss designers mean by this. Take the new LL....
Assos LL.uma s5 Cycling Bib Tight - Women's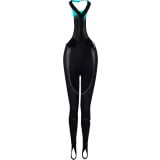 It's no secret that when you're wearing anything Assos, you're wearing the best that money can buy. As a result, Assos is considered to be the indisputable leader of technology-driven cycling apparel, and the LL. uma s5 Cycling Bib Tights are its new cold weather creation. Designed with nothing...
Assos T FI.13 Lady S5 Women's Bib Shorts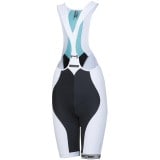 Even with all of the choices out there for women's bib shorts, one ride in the Assos T FI. 13 Lady_S5 Women's Bib Shorts will make you a devotee. After all, we always say that Assos' biggest competition is Assos, and with a 25% lighter construction, 35% more breathability, and 18% more...
Assos T.Lady_s5 Women's Shorts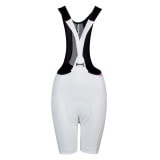 Cycling shorts are wearable technology, and in the case of the Assos T. Lady_s5 Shorts, they're patented technology. The T. Lady_s5 Shorts are constructed from lightweight materials that are ergonomically engineered to specifically fit a woman's body. Featuring two patents, an ergonomic six-panel...
Assos tB.laalaLai_S5 Bib Shorts - Women's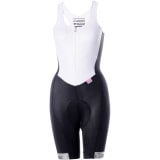 Retail Price:
$338.95
Our Price: $312.00
buy now
To say the least, Assos always keeps us on our toes. With every new design, we get a "why didn't we think of that" feeling, and the tB. laalaLai_S5 Women's Bib Shorts are no exception to this. More than just a tongue-twister of a name, the tB. laalaLai is a revolution in anatomically designed...
Assos Women's uma.LL Tight
Retail Price:
$449.95
Our Price: $134.99
buy now
When confronted with the discomfort of most women's cycling tights, we often wonder if the designers ever asked a women what they needed from the garment, or as in the worst cases, have ever even seen what a women looks like? The design of the typical bib strap might work great for men, but it...
Capo Bacio Women's Shorts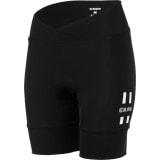 Retail Price:
$139.95
Our Price: $48.98
buy now
Capo gets it--you want a cycling short that performs as good as it looks, without looking like it fell off the back of a hyper-sexed Euro flamingo. The Bacio Short offers just a hint--a quick smooch--of classic Italian styling, while still offering the performance and support you'll need for...
Capo Bacio Women's Shorts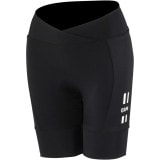 Retail Price:
$139.95
Our Price: $104.96
buy now
Capo knows that women want style and fit that is different than men. That's why it has a Ladies' Riding Panel to help it develop jerseys, shorts and jackets specifically designed with you in mind. The Bacio Shorts offer just a hint -- a quick smooch -- of classic Italian styling, while still...
<< Prev | Back | 1 | 2 | 3 | 4 | 5 | 6 | 7 | 8 | 9 | 10 | More | Next >>