Womens Road Bike Bottoms - Road Bike Shop
Shop
>
Women's Apparel Clothing
>
Women's Apparel Road Bike Clothing
>
Women's Apparel Road Bike Bottoms
Assos hK.434 Lady_S5 Women's Knickers
Knickers might look like an easy garment to make, but experience indicates otherwise. Assos recognizes this; that's why the HK. 434 S5 Lady Knickers are made from seven pattern pieces using two different kinds of spandex. Most of the panels are made from Assos Type A. 434 compression spandex, a...
Assos hK.607 Lady_S5 Women's Knickers
Retail Price:
$268.95
Our Price: $215.16
buy now
Knickers can be among the most versatile bottoms in your cycling wardrobe. They're good for at least two seasons of every year, fall and spring. Sometimes we wear them well into winter depending on the weather. The key to wearing knickers is that they need to fit well; a poorly placed gripper or...
Assos hL.607 Lady Tights - Women's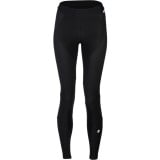 Retail Price:
$269.95
Our Price: $134.98
buy now
Gather round, little cyclists, for a scary story. You've spent all summer riding happily on your favorite chamois in your favorite shorts. Then fall rolls in and things start getting spooky. You hear something stirring ominously in the closet, and it isn't the wind. It's your cold-weather tights,...
Assos hL.607 Lady_S5 Tights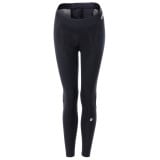 Assos offers three versions of its 607 tights: knickers (hK), bib tights (LL), and these hL. 607 Lady_S5 Tights. The hL designation stands for tights. We offer all three. Choose which suits you best. All three share the same sophisticated materials and anatomic panel pattern. Assos calls this...
Assos LL.HaBu Bib Tights - Women's
Retail Price:
$308.95
Our Price: $247.16
buy now
For the all-season, cross-training woman, Assos has created a version of the popular LL. HaBu Bib Tights without a chamois. The result is a pair of bottoms that cycle through your many cold-weather sporting disciplines in temperatures ranging from 42-54 degrees Fahrenheit. As with all Assos kit,...
Assos LL.HaBu Bib Tights with Insert - Women's
Retail Price:
$358.95
Our Price: $233.32
buy now
When it comes to winter tights, the remarkably involved construction process of the Assos LL. HaBu Bib Tights suggests that they're the best-fitting, most thoughtfully protective pair of women's tights in the industry. Putting them on confirms that suggestion, demonstrating what six different...
Assos LL.pompaDour_s5 Bib Tights - Women's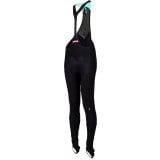 The phrase "don't compromise" has long been the mantra employed by Assos for its technical cycling apparel. Sure, it sounds like a sound principle to adhere to, but it takes a detailed inspection of the product at hand to really see what the Swiss designers mean by this. Take the new LL....
Assos LL.uma s5 Cycling Bib Tight - Women's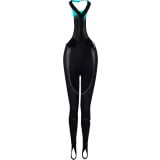 Retail Price:
$398.95
Our Price: $259.32
buy now
It's no secret that when you're wearing anything Assos, you're wearing the best that money can buy. As a result, Assos is considered to be the indisputable leader of technology-driven cycling apparel, and the LL. uma s5 Cycling Bib Tights are its new cold weather creation. Designed with nothing...
Assos T FI.13 Lady S5 Women's Bib Shorts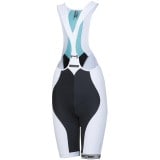 Retail Price:
$338.95
Our Price: $237.26
buy now
Even with all of the choices out there for women's bib shorts, one ride in the Assos T FI. 13 Lady_S5 Women's Bib Shorts will make you a devotee. After all, we always say that Assos' biggest competition is Assos, and with a 25% lighter construction, 35% more breathability, and 18% more...
Assos T FI.Lady_s5 Women's Shorts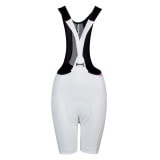 Retail Price:
$248.95
Our Price: $199.16
buy now
Cycling shorts are wearable technology, and in the case of the Assos T. Lady_s5 Shorts, they're patented technology. The T. Lady_s5 Shorts are constructed from lightweight materials that are ergonomically engineered to specifically fit a woman's body. Featuring two patents, an ergonomic six-panel...
<< Prev | Back | 1 | 2 | 3 | 4 | 5 | 6 | 7 | 8 | 9 | 10 | More | Next >>