Womens Road Bike Bottoms - Road Bike Shop
Shop
>
Women's Apparel Clothing
>
Women's Apparel Road Bike Clothing
>
Women's Apparel Road Bike Bottoms
2XU Elite MCS Thermal Compression Tights - Men's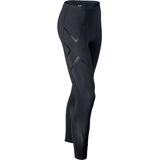 Featuring 2XU's next-generation Muscle Containment Stamping (MCS) for targeted compression over key muscle, tendon, and fascia groups, the 2XU Men's Elite MCS Thermal Compression Tights provide high levels of power and support for blistering fast rides and long-distance efforts. MCS provides...
2XU GHST Tri Short - Men's
As one of its premium racing shorts, 2XU's GHST Tri Short combines the brand's lightest fabric and its expertise in muscle support to create a short you can depend on in your longest, most demanding tri's. When you're spending half a day on-course, you need to know that your kit will perform...
2XU Hyoptik Compression Shorts
While they're providing compression to your muscles, the 2XU Hyoptik Compression Shorts will also make sure you stay visible to other road users as you train with the highly reflective graphics added to the outside of each leg. The shorts are constructed using high-filament yarns with...
2XU Hyoptik Compression Tights - Men's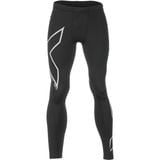 Powerful compression and stand-out style coalesce within the 2XU Hyoptik Compression Tights. Engineered with graduated compression for enhanced bloodflow, these full-length tights protect key leg muscles from soreness and fatigue resulting from high-endurance workouts. PWX Flex fabric...
2XU Ice Compression Shorts - Men's
You successfully maintained base miles throughout the winter in preparation for your midsummer race, but training through poor road conditions and cold weather have left your muscles feeling tired heading into spring. Before you start ramping up your training, we'd suggest investing in a pair of...
2XU Ice Compression Tights - Men's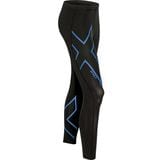 When you're training for a big race, even a slight muscle strain or nagging ache can derail the most carefully-laid plans, leaving you missing workouts and worried about hitting goal paces. While preventing injuries involves several factors, having pieces like 2XU's Ice Compression Tights in your...
2XU Ice Mid Rise Compression 7/8 Tights - Women's
You're training for a full 140. 6 in a few months, so while you're at it, you're thinking you might just run your local hometown marathon too, and maybe do a few sprint tris for good measure. Between swimming, biking, and running, not to mention brick days and speed workouts, you're asking a lot...
2XU Mid-Rise Compression Tights - Women's
They'll definitely require a serious pants dance to get into, but once you have the 2XU Mid Rise Compression Tights on, you won't want to take them off. With graduated compression from PWX FLEX fabric, the hardest working muscles of your legs will receive wraparound support to decrease muscle...
2XU Perform 7in Tri Short - Women's
Your tri shorts weather a lot of different conditions with you over the course of a race, and the last thing you'd want is to find out on race day that they aren't up to the job. 2XU focuses all of its efforts on triathlon and compression gear, and its Perform 7in Tri Short are a dependable...
2XU Perform Full Front-Zip Tri Suit - Men's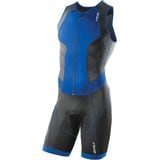 It's no exaggeration that tris are demanding, and the challenge of managing your body temperature during hours spent moving through each discipline adds another level of difficulty to race day. 2XU designed its Perform Full Front-Zip Tri Suit for racers looking for more ventilation, adding a...
<< Prev | Back | 1 | 2 | 3 | 4 | 5 | 6 | 7 | 8 | 9 | 10 | More | Next >>