Womens Road Bike Accessories - Road Bike Shop
Shop
>
Women's Apparel Clothing
>
Women's Apparel Road Bike Clothing
>
Women's Apparel Road Bike Accessories
2XU Compression Arm Warmer
Retail Price:
$64.95
Our Price: $32.48
buy now
Arm warmers serve an obvious purpose in our cycling and running wardrobe --targeted warmth when an extra baselayer isn't necessary. What they typically lack are compression features that reduce soreness and increase circulation during long rides. The 2XU Compression Arm Warmers add the additional...
2XU Compression Calf Sleeves
The 2XU Compression Calf Sleeves might look like standard kneewarmers, but in fact it's a supremely technical spring-and-summer specific piece that helps keep your legs as fresh as possible on even the most unrelenting rides. The Compression Calf Sleeves apply graduated pressure on your calves to...
2XU Compression Recovery Arm Sleeves
Prevent arm fatigue caused by riding rough roads or gripping the brake hoods with the 2XU Compression Recovery Arm Sleeves. The 2XU sleeves are sewn from a 250 denier fabric, which features graduated compression designed to promote increased circulation of blood back to the heart. Its wicking...
2XU Recovery Compression Calf Sleeves
You've seen compression socks and tights, so what exactly is the point of a compression calf sleeve? Well, if you're like a lot of us, you have favorite socks for cycling or running, and the 2XU Recovery Compression Calf Sleeves allow you to wear your favorite socks while reaping the benefits of...
2XU Recovery Compression Leg Sleeves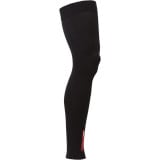 2XU Recovery Compression Leg Sleeves are made with PWX POWER, 2XU's highest compression fabric, to support muscles and promote circulation so you can get the most out of your workout and recover as quickly as possible. PWX POWER mechanical stretch fabric won't limit motion and adds durabilityHigh...
Assos armProtector_S7 Arm Warmers
Sleeves like these Assos armProtectors are ideal protection on hot days. For some it is anathema to summer. My Vitamin D! But when you have to protect your skin, a summer sleeve is the way to go. These armProtectors are closer to 'coolers' than they are to 'warmers,' as they're so thin you'll...
Assos armUno_s7 Arm Warmers
We can't help but get excited when Assos introduces new products, and if you're reading this, you probably can't either. Just in time for the approaching cool down of the year, Assos gives us the armUno_s7 Arm Warmers. Moving away from the ideology of over-engineering at the cost of pricepoint...
Assos armWarmers_S7 Arm Warmers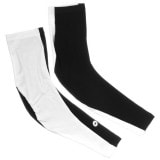 Retail Price:
$78.95
Our Price: $55.27
buy now
One of the first things you should learn as a beginning cyclist is to ride with your elbows bent slightly so that you can maintain control in unexpected situations. Having sleeves that are designed to bend with the arms is a nice thing. Assos takes care to do this with their armWarmers. S7. They...
Assos kneeProtectors_S7 Knee Warmers -
Retail Price:
$68.95
Our Price: $34.48
buy now
Sometimes your knees need a light covering, something with the same insulating properties, or lack thereof, as your shorts. This is a time for Assos kneeProtectors. Maybe you prefer knickers to shorts. Maybe the skin on your knees is still tender from that crash last week, maybe you need just a...
Assos kneeUno_s7 Knee Warmers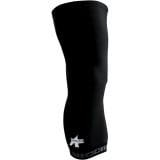 During transitional weather seasons, the day's temperatures are too unpredictable to dedicate your ride to bib tights. Though your joints need to be warm, wrapping your legs in heavy fabrics is a one way ticket to bonktown. Really, all that you need is a bit more coverage around your knees, and...
<< Prev | 1 | 2 | 3 | 4 | 5 | 6 | 7 | 8 | 9 | 10 | Next >>