Womens Road Bike Accessories - Road Bike Shop
Shop
>
Women's Apparel Clothing
>
Women's Apparel Road Bike Clothing
>
Women's Apparel Road Bike Accessories
Giro Air Attack Shield Helmet
Aerodynamic road helmets became something of a trend over the last couple of years, with Giro's Air Attack Shield Helmet leading the way. It doesn't lead from the wind tunnel, though, which is where so many of these helmets get developed and tested. It leads from the velodrome, where the pros...
Giro Amare II Helmet
The Giro Amare II women's helmet looks a lot like the original Amare, and that's because it is, but the big changes made for the sequel are ones you can't see: the introduction of the Thermoformed SL Roll Cage. The SL Roll Cage is the skeleton that gives form to the helmet's EPS liner. It keeps...
Giro Ash Helmet - Women's
Though the cool air ushered through its 19 vents and internal air channels may suggest otherwise, Giro's Ash Helmet isn't designed for racers. Or rather, it isn't designed only for racers. A cursory glance at its profile tells us that the Ash closely resembles either a more ventilated Air Attack...
Giro Aspect Helmet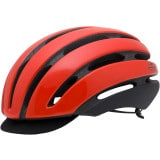 Retail Price:
$174.95
Our Price: $87.48
buy now
The evolution of helmets has resulted in some interesting variations over the years, some of which are more far fetching then others. The Giro Aspect Helmet, however, takes an approach that tones down the aggressive vents, slats, and wings that dominate the peloton into a shape that's at home on...
Giro Atmos Helmet
Retail Price:
$179.95
Our Price: $116.97
buy now
How much do we love the Giro Atmos Helmet? So much that it's been a permanent fixture in our cycling closets since it first appeared on the scene. Sure, we've flirted with some new, good-looking lids, but we've always come back to our true love, the Atmos. The Atmos was the first helmet that ever...
Giro Atmos II Helmet
If you're into road cycling, then chances are good that you've owned, or known someone who's owned, an Atmos. It's been a staple of ours and our riding buddies for so long that it's hard to imagine not seeing one bobbing up and down in the group. Now, Giro has made the risky decision to release...
Giro Foray Helmet
The world of cycling has come, in the last few seasons, to a deeper understanding of the importance of aerodynamics in helmets. Witness the pro peloton's adoption of slippery, low-profile lids virtually across its teams, and the rising popularity of helmets like Giro's own Synthe or Air Attack,...
Giro Monica Glove - Women's
Retail Price:
$39.95
Our Price: $15.98
buy now
Hands are an often overlooked contact point on the bike. Though we dress our cockpits with the right bars for our shoulder width and wrap them with tape that feels good under our palms, we rarely tend to think of hand coverings as anything more than an afterthought when the weather is warm. This...
Giro Pneumo Helmet
Retail Price:
$149.95
Our Price: $67.48
buy now
We can never get enough of versatility. Sure, there are some things that are better left dedicated, like time trial helmets, but this still doesn't dispel the excitement of using the same helmet on the road, trail, or commute to work. However, until the Giro Pneumo Helmet, this simply wasn't a...
Giro Reverb Helmet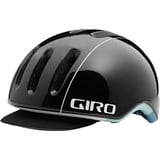 The Giro Reverb Helmet may look as though it just fell out of a faded 1991 Tour de France poster, but if you look closer, you'll find modern re-tooling, and subtle homage to the famed helmet that put a then little-known Giro Sport Design on the map. Gone are the outdated standards of yesteryear,...
<< Prev | Back | 1 | 2 | 3 | 4 | 5 | 6 | 7 | 8 | 9 | 10 | More | Next >>