Womens Road Bike Accessories - Road Bike Shop
Shop
>
Women's Apparel Clothing
>
Women's Apparel Road Bike Clothing
>
Women's Apparel Road Bike Accessories
Giro Atmos Helmet
Retail Price:
$179.95
Our Price: $98.97
buy now
How much do we love the Giro Atmos Helmet? So much that it's been a permanent fixture in our cycling closets since it first appeared on the scene. Sure, we've flirted with some new, good-looking lids, but we've always come back to our true love, the Atmos. The Atmos was the first helmet that ever...
Giro Atmos II Helmet
Retail Price:
$139.95
Our Price: $104.96
buy now
It's a big job to take on a sequel, but Giro knew that the Atmos was getting a little long in the tooth, despite its massive worldwide popularity. So, it took what everyone loved about the original Atmos (the light weight, comfort, and ventilation), and packed it full of new technology. The...
Giro Foray Helmet
The world of cycling has come, in the last few seasons, to a deeper understanding of the importance of aerodynamics in helmets. Witness the pro peloton's adoption of slippery, low-profile lids virtually across its teams, and the rising popularity of helmets like Giro's own Synthe or Air Attack,...
Giro Monica Glove - Women's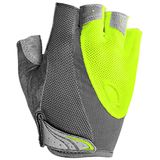 Retail Price:
$39.95
Our Price: $15.98
buy now
Hands are an often overlooked contact point on the bike. Though we dress our cockpits with the right bars for our shoulder width and wrap them with tape that feels good under our palms, we rarely tend to think of hand coverings as anything more than an afterthought when the weather is warm. This...
Giro Pneumo Helmet
Retail Price:
$149.95
Our Price: $52.48
buy now
We can never get enough of versatility. Sure, there are some things that are better left dedicated, like time trial helmets, but this still doesn't dispel the excitement of using the same helmet on the road, trail, or commute to work. However, until the Giro Pneumo Helmet, this simply wasn't a...
Giro Reverb Helmet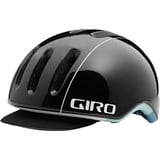 Retail Price:
$59.95
Our Price: $44.96
buy now
The Giro Reverb Helmet may look as though it just fell out of a faded 1991 Tour de France poster, but if you look closer, you'll find modern re-tooling, and subtle homage to the famed helmet that put a then little-known Giro Sport Design on the map. Gone are the outdated standards of yesteryear,...
Giro Saga Helmet
The Giro Saga Helmet is a more affordable chapter in the arcing story of modern, ultra-aerodynamic cycling helmets. So much science is focusing on aerodynamics these days, it's no wonder that the humble helmet -- responsible for surprisingly large amounts of drag on your bike -- has been...
Giro Saros Helmet
Retail Price:
$124.95
Our Price: $93.71
buy now
To us, the hallmark of a Giro design are its three central vents. And, not coincidentally, you'll find this feature on the Giro Saros Helmet. It was originally part of the Prolight design, but nearly every subsequent helmet has revolved around the three prominent central holes. To us, this...
Giro Savant Helmet
Retail Price:
$89.95
Our Price: $67.46
buy now
Helmets are perhaps the kings of diminishing returns -- after all, every bicycle helmet sold in the US is subject to the same testing, and requires the same certification. What's left after that is ventilation, fit, and, of course, style. Giro's Savant has all three in spades, at a price that...
Giro Savant MIPS Helmet
There is no guarantee you'll never crash. But, wearing a helmet that is designed with the utmost attention to detail gives your brain a fighting chance. And speaking of fighting, the Giro Savant was developed using head impact studies from boxing to inform its design. A collaboration between Giro...
<< Prev | Back | 1 | 2 | 3 | 4 | 5 | 6 | 7 | 8 | 9 | 10 | More | Next >>