Womens Road Bike Accessories - Road Bike Shop
Shop
>
Women's Apparel Clothing
>
Women's Apparel Road Bike Clothing
>
Women's Apparel Road Bike Accessories
Giordana G Shield Leg Warmers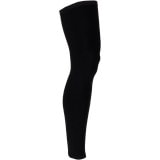 Mild, rainy winters are a real dampener to your training schedule. Even with a jacket, your legs get chilled from the rain and wheel-spray off of the road. With your legs in a pair of Giordana G Shield Leg Warmers, your rides won't stop because of a little foul weather. The leg warmers are made...
Giordana Sport Super Roubaix Knee Warmers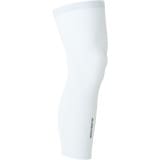 Made from brushed Super Roubaix fabric for loads of warmth, without sacrificing comfort or elasticity. They won't pull or bunch up as you pedal, nor will they slide down your legs. An essential piece of wintertime gear. Great from mid 40's to around 60 degrees, when leg warmers or tights seem...
Giordana Strada Gel Glove - Women's
When a glove is too big, cut for man-hands, slides and shifts while we ride. After two hours, it has settled and started to cut uncomfortably into the webs between our fingers. The Giordana Strada Gel Women's Gloves have been cut to the slimmer shape of a lady's hands, while still offering all...
Giordana Super Roubaix Arm Warmers
Giordana makes their arm warmers from Super Roubaix fabric for loads of warmth. Use these in conjunction with a vest and a baselayer and you can ride in your favorite short sleeve jersey nearly year-round. Great from mid 40's to around 60 degrees. These arm warmers are built to last several...
Giordana Super Roubaix Leg Warmers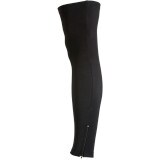 Made from Super Roubaix fabric for loads of warmth. They're cut to stay put and feel body-conforming as you pedal. Reflective piping with zippered ankle. Giordana is best-known and best-loved for bridging the gap between pro-quality construction & materials and reasonable pricing. These leg...
Giro Aeon Helmet
In the never-ending quest for helmet lightness, one fact makes us rest easy: Even the most feathery helmets must pass the CPSC safety standard for impact resistance. If, for example, you've ever picked up a Giro Prolight or Aeon helmets, you know why this is a concern. It seems impossible that a...
Giro Aeon Helmet
The Giro Aeon Helmet proves that lightweight and highly ventilating aren't synonymous with fragility. Despite its claimed weight of 218 grams -- around 45% lighter than most of its competitors -- and 24 capacious Wind Tunnel vents, the Aeon is CPSC certified, so there's no compromising safety for...
Giro Air Attack Helmet
Retail Price:
$199.95
Our Price: $79.00
buy now
The Garmin-Barracuda riders are using them, as well as many other of the peloton's racers. And while it might still be too early to say that we're used to seeing them, the trend among the number of pros who've made the switch is rising. We're talking about those 'odd-looking' round helmets that...
Giro Air Attack Helmet
Traditionally, aerodynamic cycling helmets have relied on sloping shapes, minimal venting, and a teardrop tail design to dictate the flow of air in order to overcome aerodynamic drag. However, with Giro's new Air Attack Helmet, its engineers had to rethink the shape of this typical design. The...
Giro Air Attack Shield Helmet
Aerodynamic road helmets became something of a trend over the last couple of years, with Giro's Air Attack Shield Helmet leading the way. It doesn't lead from the wind tunnel, though, which is where so many of these helmets get developed and tested. It leads from the velodrome, where the pros...
<< Prev | Back | 1 | 2 | 3 | 4 | 5 | 6 | 7 | 8 | 9 | 10 | More | Next >>