Womens Road Bike Accessories - Road Bike Shop
Shop
>
Women's Apparel Clothing
>
Women's Apparel Road Bike Clothing
>
Women's Apparel Road Bike Accessories
Giro Monica Glove - Women's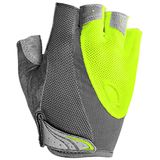 Retail Price:
$39.95
Our Price: $25.97
buy now
Your butt, feet, and hands are the interfaces between you and your steed, and while you pay plenty of attention to your chamois and shoes, gloves get about as much love as a dog that pooped in your bed. Giro's Monica Women's Glove would never soil your sheets, though, because it's too busy...
Giro Monica II Gel Glove - Women's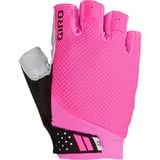 Like the famous best friend with which it shares a name, the Giro Monica II Gel Glove will be with you to hear about it all on the bike: breakups, job drama, and that miserable climb ahead. Plus, it'll always encourage you to stop for a coffee break with your crew, even if you've only ridden a...
Giro Reverb Helmet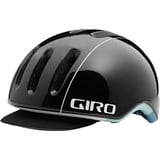 Retail Price:
$59.95
Our Price: $38.97
buy now
The Reverb Helmet may resemble ye olde Giro helmets from the 1990s--that golden age of cycling when fluo was in style for the first time--but its body is sleeker, its weight is lower, and its impact absorbing EPS foam padding is updated with In-Mold technology to be impact-absorbier. Giro has...
Giro Saga Helmet - Women's
Retail Price:
$64.95
Our Price: $42.22
buy now
Featuring many of the same materials and technologies as Giro's top-of-the-line Synthe, the Saga Helmet offers a lightweight, aerodynamic option for those of us who demand performance that doesn't break the bank. The Saga features In-Mold construction, a process that unifies the EPS foam liner to...
Giro Saga MIPS Helmet - Women's
Retail Price:
$84.95
Our Price: $55.22
buy now
Designed to closely resemble the sleek lines of the race-ready Synthe, the Saga MIPS Helmet offers the same protection as its premium sibling at a more palatable price. With lightweight construction and the added protection of MIPS technology, the helmet is a versatile choice for everything from...
Giro Savant Helmet
Helmets are perhaps the kings of diminishing returns -- after all, every bicycle helmet sold in the US is subject to the same testing, and requires the same certification. What's left after that is ventilation, fit, and, of course, style. Giro's Savant has all three in spades, at a price that...
Giro Savant MIPS Helmet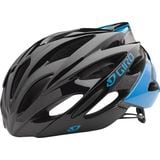 There is no guarantee you'll never crash. But wearing a helmet designed with the utmost attention to detail is a way to fight back against impacts. And speaking of fighting, the Giro Savant was developed using head impact studies from boxing to inform its design. A collaboration between Giro and...
Giro Shackleton Helmet
The Giro Shackleton keeps the ride going well into November, December, or even January. Giro obviously believes that you shouldn't sacrifice comfort or style once winter hits, and you certainly shouldn't quit riding. Aside from the obvious retro skate styling, the Shackleton features warm,...
Giro Silo Helmet
If you've ever given much thought to what happens to a helmet after you throw it away -- worriedly wondering if it's destined for a recycling plant or a landfill after its straps become too inundated with sweat to be saved or a crash forces it into early retirement -- you'll be able to sleep a...
Giro Sonnet Helmet - Women's
Giro focused on comfort, ventilation, and value when it designed the Sonnet Women's helmet. The low-profile design keeps the weight down and reduces the spaceman appearance that large, bulky helmets can give you. More importantly, however, Giro built the Sonnet with 25 large vents and its Roc Loc...
<< Prev | Back | 1 | 2 | 3 | 4 | 5 | 6 | 7 | 8 | 9 | 10 | More | Next >>