Womens Road Bike Accessories - Road Bike Shop
Shop
>
Women's Apparel Clothing
>
Women's Apparel Road Bike Clothing
>
Women's Apparel Road Bike Accessories
Giordana Body Clone Arm Warmer
The Giordana Body Clone Lightweight Knitted Dryarn Arm Warmers are a lightweight and comfortable option to keep you warm when the mercury drops. Their moisture-wicking Dryarn fabric fits like second skin, and elastic grippers hold the warmers in place for long rides. After a few miles, you won't...
Giordana Corsa Lycra Glove - Women's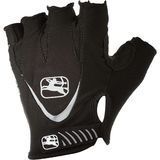 When you like a firm grip on the bars, feeling the bumps with a consistent level of damping, Giordana's Women's Corsa Gloves provide the grip you need. The palm is the main story of the Corsa. Giordana applies foam padding to the three critical areas of the hand: the thumb, the heel, and the ball...
Giordana G Shield Arm Warmers
If you live in an area where your winter is wetter than it is cold, a winter jacket offers too much protection for your ride. But when that ride is threatened by storm clouds, you need to be protected from the weather without running the risk of heatstroke. The Giordana G Shield Arm Warmers are...
Giordana G Shield Knee Warmers
Protecting your knees from cold rain and mild winter temperatures is just as important as keeping your core warm. If storm clouds threaten to end your ride early, get your knees into a pair of Giordana G Shield Knee Warmers, and ride through the cold and damp. The knee warmers are made from the...
Giordana G Shield Leg Warmers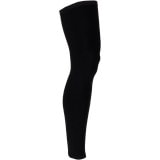 Mild, rainy winters are a real dampener to your training schedule. Even with a jacket, your legs get chilled from the rain and wheel-spray off of the road. With your legs in a pair of Giordana G Shield Leg Warmers, your rides won't stop because of a little foul weather. The leg warmers are made...
Giordana Lightweight Knitted Leg Warmers
If you're like many of us, your knees get cold the minute the mercury dips. Rather than suffering in your winter tights, the Giordana Body Clone Leg Warmers provide just enough warmth for the shoulder season. Unlike many warmers, which are merely bulky tubes of knit fabric, the Body Clones are...
Giordana Strada Gel Glove - Women's
When a glove is too big, cut for man-hands, slides and shifts while we ride. After two hours, it has settled and started to cut uncomfortably into the webs between our fingers. The Giordana Strada Gel Women's Gloves have been cut to the slimmer shape of a lady's hands, while still offering all...
Giordana Super Roubaix Arm Warmers
Giordana makes their arm warmers from Super Roubaix fabric for loads of warmth. Use these in conjunction with a vest and a baselayer and you can ride in your favorite short sleeve jersey nearly year-round. Great from mid 40's to around 60 degrees. These arm warmers are built to last several...
Giordana Super Roubaix Leg Warmers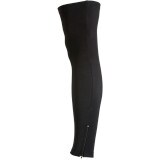 Made from Super Roubaix fabric for loads of warmth. They're cut to stay put and feel body-conforming as you pedal. Reflective piping with zippered ankle. Giordana is best-known and best-loved for bridging the gap between pro-quality construction & materials and reasonable pricing. These leg...
Giro Aeon Helmet
Giro's ultralight helmet, the aptly named Prolight, weighs in at 22 grams less than the Aeon you see here. What do those 22 grams get you? A more adjustable helmet. The Aeon includes Giro's Roc Loc 5 adjustment around the circumference of your head, as well as strap buckles beneath your ears,...
<< Prev | Back | 1 | 2 | 3 | 4 | 5 | 6 | 7 | 8 | 9 | 10 | More | Next >>