Womens Road Bike Accessories - Road Bike Shop
Shop
>
Women's Apparel Clothing
>
Women's Apparel Road Bike Clothing
>
Women's Apparel Road Bike Accessories
De Marchi Arm Screens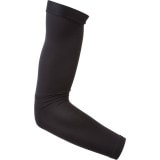 Retail Price:
$39.95
Our Price: $21.97
buy now
Not only do we like the way De Marchi calls its sleeves "Arm Screens," but we also love the smooth materials and finishing details that set these apart from your standard upper body protective layer. Not to be confused with warmers, the screens were made from a superlight 44-gauge Lycra blend,...
De Marchi Contour Leg Warmer
Retail Price:
$74.95
Our Price: $41.22
buy now
The legs present a sometimes difficult task of optimizing skin temperature. You'll want to insulate the muscles to keep them warm and to ensure enough blood flow to prevent injury, yet you'll build up considerable body heat as you pedal. So you need the right amount of insulation -- too thin and...
De Marchi Thermal Arm Warmers
Retail Price:
$59.95
Our Price: $29.98
buy now
We feel that cold-weather rides are no time for experimenting with new technology, especially when what we've got works so well. As evidenced by the Italian manufacturer's Thermal Arm Warmers, De Marchi is, apparently, a kindred spirit in this regard. Their simple, effective construction is...
De Marchi Thermal Knee Warmers
Retail Price:
$69.95
Our Price: $34.98
buy now
Thermal Knee Warmers
De Marchi Thermal Leg Warmers
Retail Price:
$79.95
Our Price: $39.98
buy now
De Marchi's Thermal Leg Warmers are the easy solution to rides that only warrant a rating of "cool." When combined with summer-weight shorts, they roll easily into the late fall. For temperatures that register as full-on "cold," pair them with insulated shorts for warmth and protection that you...
Giordana Body Clone Lightweight Knitted Dryarn Arm Warmer
Giordana used moisture-wicking Dryarn fabric to make the Body Clone Arm Warmer fit like a second skin. Elastic grippers hold warmers in place--and you'll need them to, especially when your favorite metal song begins on your MP3 Player.
Giordana Corsa Lycra Glove - Women's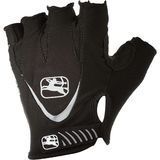 When you like a firm grip on the bars, feeling the bumps with a consistent level of damping, Giordana's Women's Corsa Gloves provide the grip you need. The palm is the main story of the Corsa. Giordana applies foam padding to the three critical areas of the hand: the thumb, the heel, and the ball...
Giordana G Shield Arm Warmers
If you live in an area where your winter is wetter than it is cold, a winter jacket offers too much protection for your ride. But when that ride is threatened by storm clouds, you need to be protected from the weather without running the risk of heatstroke. The Giordana G Shield Arm Warmers are...
Giordana G Shield Knee Warmers
Protecting your knees from cold rain and mild winter temperatures is just as important as keeping your core warm. If storm clouds threaten to end your ride early, get your knees into a pair of Giordana G Shield Knee Warmers, and ride through the cold and damp. The knee warmers are made from the...
Giordana G Shield Leg Warmers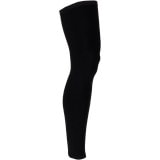 Mild, rainy winters are a real dampener to your training schedule. Even with a jacket, your legs get chilled from the rain and wheel-spray off of the road. With your legs in a pair of Giordana G Shield Leg Warmers, your rides won't stop because of a little foul weather. The leg warmers are made...
<< Prev | Back | 1 | 2 | 3 | 4 | 5 | 6 | 7 | 8 | 9 | 10 | More | Next >>