Womens Road Bike Accessories - Road Bike Shop
Shop
>
Women's Apparel Clothing
>
Women's Apparel Road Bike Clothing
>
Women's Apparel Road Bike Accessories
Catlike Vacuum Helmet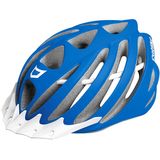 Catlike's Vacuum Helmet is a surprising addition to the Spanish company's helmet line because, well, it looks very similar to the Platonic idea of a bike helmet. That's not to say it doesn't have some unique touches that only Catlike offer, but that it packages those features in a more...
Catlike Whisper Helmet
Some people say they don't like wearing a helmet because they haven't found one that's comfortable. Catlike takes the wind out of that excuse's sails with the Whisper Helmet. It'll protect your noggin just as well as any other helmet out there and is so light and comfy that you'll barely know it...
Craft Body Control Arm Coolers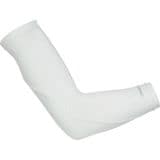 Retail Price:
$39.95
Our Price: $29.96
buy now
The temperature has reached the triple digits and you have miles to go. Wouldn't a little shade be nice? Craft Body Control Arm coolers are the shade you can carry with you -- well, sort of. The stretchy polyester and Lycra fabric provides light compression to reduce fatigue and UPF50+ protection...
Craft Knee Warmer
Craft-sponsored Jens Voigt doesn't need knee warmers, because Jens Voigt's legs generate enough heat to power a supplementary fifth, and sixth law of thermodynamics. But you're not Jens Voigt, and that's why you need the Craft Winter Knee Warmer when it's time to pack your suitcase full of...
Craft Leg Warmer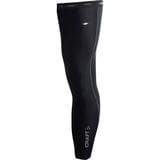 Retail Price:
$44.95
Our Price: $31.46
buy now
Knees spin fast and efficient when they're warm. Pull on the Craft Winter Leg Warmer for protection from winter weather and cold air.
Craft Weather Arm Warmer
Retail Price:
$59.95
Our Price: $29.98
buy now
We rely on our arm warmers for a variety of riding conditions. Like the trusty rain shell we wad up and stuff into our jersey pocket 'just in case,' the arm warmers we choose to take with us on our travels far from home need to be equally reliable. We're glad Craft knows this too, having paired...
Craft Weather Leg Warmers
Retail Price:
$69.95
Our Price: $27.98
buy now
There are leg warmers, and then there are leg warmers. The Craft Weather Leg Warmers are the real deal, as close to dedicated, cold-weather cycling tights as you can get, but in the convenient form of leg warmers that you can shed if you need to mid-ride. Made of proprietary Craft polyesters, the...
Cratoni C-Blaze Cycling Helmet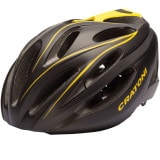 Retail Price:
$69.99
Our Price: $41.99
buy now
With a design and engineering hailing from laboratories in Germany, the Cratoni C-Blaze brings major tech, safety, features, and adjustability to a great price point. Recommended for recreational riders or those who want to discover the sport of cycling without dropping huge money on new gear...
Cratoni C-Breeze Cycling Helmet
Retail Price:
$179.99
Our Price: $98.99
buy now
The Cratoni "Sea Breeze" won't get you buzzed. In fact, it's designed to do basically the opposite. It wants to protect your head from wooziness, by way of insulating it from the impact you just may experience if you fall off your bicycle. Our fingers are crossed that such things don't happen,...
De Marchi Arm Screens
Not only do we like the way De Marchi calls its sleeves "Arm Screens," but we also love the smooth materials and finishing details that set these apart from your standard upper body protective layer. Not to be confused with warmers, the screens were made from a superlight 44-gauge Lycra blend,...
<< Prev | Back | 1 | 2 | 3 | 4 | 5 | 6 | 7 | 8 | 9 | 10 | More | Next >>