Womens Road Bike Accessories - Road Bike Shop
Shop
>
Women's Apparel Clothing
>
Women's Apparel Road Bike Clothing
>
Women's Apparel Road Bike Accessories
Lazer Genesis Helmet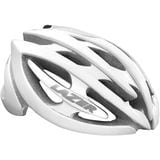 Lazer's award-winning Genesis Helmet's design enjoys remarkable favor among the two-wheel set, which is why Lazer hasn't seen much of a need to make any big, crazy changes to it for a few years. If you've been a fan in the past, this year's sleek, no-nonsense design should be plenty familiar to...
Lazer O2 Helmet
Lazer makes its lightweight O2 Helmet for sleek, uncomplicated protection that won't slow you down on your daily rides and weekend races. Like us, Lazer understands that while you probably shouldn't ride without it, a helmet can sometimes feel bulky or suffocating enough that you'd like to --...
Lazer Z1 Helmet
Retail Price:
$269.95
Our Price: $175.47
buy now
Known for their bikes, the Belgians are not to be left out of the accessories market. The Lazer Z1 Helmet is a step above its Helium and Genesis designs with more protection in a lighter design. The shape of the Z1 moves the shell of the helmet down across the temple zone at the sides of your...
Lazer Z1 Lifebeam DIY Kit
Heart rate straps have historically been a somewhat aggravating way to gather heart rate data, what with their constricting tightness, uncomfortable sensors, and uncanny ability to migrate position in the least opportune moments of a ride. While recent developments in wrist-based optical sensors...
Lazer Z1 Lifebeam Helmet
Retail Price:
$379.95
Our Price: $227.97
buy now
The Lazer Z1 Lifebeam Helmet has two very large plusses going for it. First, the Z1 is probably the most "Euro" helmet in our catalog. Second, we're shipping it as a package that includes the Z1 and an integrated Lifebeam heart rate monitor. We can't really support claims for the helmet's...
Lazer Z1 MIPS Helmet
The designers across the pond at Lazer have shown they aren't afraid to resist trends and trust to their own innovative designs when creating high-end road racing helmets. If you're looking for a race-pedigreed lid to protect your cognitive functions as you fly around tight corners and bump...
Lazer Z1 MIPS Lifebeam Helmet
Despite the fact that it's accompanied Lotto Soudal's sprinting Gorilla in a victory on the Champs-Eysees, the Z1 isn't your typical aerodynamic road helmet. Instead, it's got perhaps the most traditional silhouette still being worn in the peloton. Still, the Lazer Z1 MIPS Lifebeam Helmet's...
Louis Garneau 1 Calory Glove - Women's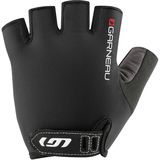 The Louis Garneau 1 Calory Women's Gloves give you an accommodating fit and generous padding, which help when you're making the jump from newbie to seasoned rider. A blend of synthetic materials work to keep you dry, and the fingerless design keeps you in touch with your controls. Sure, they're...
Louis Garneau Air Gel Plus Gloves - Short Finger - Women's
When the temperature ticks up to mid-summer sweltering, it can be tempting to leave the gloves at home for layer-free hands. Stay cool and keep your hands protected on the road with the Louis Garneau Women's Air Gel Plus Gloves. Made from a mix of airy, breathable Lightweight Dri-Fit Mesh and...
Louis Garneau Arm Coolers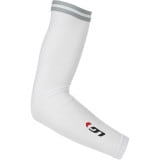 It may seem counterintuitive to put sleeves on for a hot summer ride, but that's what you'll find yourself doing with the Louis Garneau Arm Coolers. Garneau's IceTek fabric incorporates a xylitol surface treatment. Xylitol is the organic compound found in chewing gum that makes your mouth feel...
<< Prev | Back | 11 | 12 | 13 | 14 | 15 | 16 | 17 | 18 | 19 | 20 | More | Next >>