Womens Road Bike Accessories - Road Bike Shop
Shop
>
Women's Apparel Clothing
>
Women's Apparel Road Bike Clothing
>
Women's Apparel Road Bike Accessories
Kali Protectives Saha Helmet
For a long time, just wearing any type of helmet was seen as a good decision for your overall safety, but we're glad to see a trend of manufacturers now questioning the materials that go into making the helmets that protect us on our bikes. Considering the impact all of our old helmets have on...
Kask Bambino Pro Helmet
Retail Price:
$499.95
Our Price: $399.96
buy now
Amongst the expansive club of sculptural TT/tri lids, you might be tempted to think that all helmets are created equally or that the differences they make in a race are minimal. Rather than fall down that trap, try upgrading your race setup with the Kask Bambino Pro Helmet before you make any...
Kask Bambino Pro Helmet Visor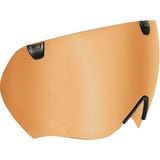 There are any number of reasons why a cyclist might want a spare Kask Bambino Pro Helmet Visor on hand. Maybe the original was involved in an unfortunate incident deep in the chaotic bowels of the kit bag. Maybe the lighting conditions for a given event require more or less tint. Maybe the reason...
Kask Infinity Helmet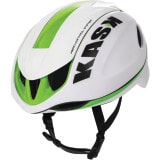 Retail Price:
$369.95
Our Price: $299.99
buy now
Though you might not think about it, chances are your cycling helmet is causing extra drag when you're chasing your friends down lonely stretches of highway and sprinting all-out at regional race events. The Kask Infinity Helmet offers an aerodynamic solution to your high-drag helmet woes with...
Kask Mojito Helmet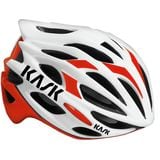 Retail Price:
$199.95
Our Price: $159.99
buy now
True to its namesake, the Kask Mojito Helmet is a fresh new take on a head protector. While so many companies are moving toward more subtle rounded designs, Kask draws from the pro issue Vertigo to construct a helmet that turns heads with its 100% Italian style. The Mojito is fabricated with an...
Kask Protone Helmet
The Kask Protone uses In-Mold Construction. This means that the polycarbonate shell is bonded to an EPS foam body. This is then secured over a frame, which allows the shell to absorb impact while keeping the structural integrity of the helmet. The Protone is secured with Kask's Octo Fit Cradle...
Kask Vertigo 2.0 Helmet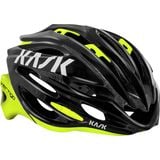 Retail Price:
$249.95
Our Price: $187.46
buy now
Kask's Vertigo 2. 0 helmet is a looker -- we'll get that out of the way first, because, everything else being equal, we want the helmet that looks great. But there's a lot more to the Vertigo 2. 0 than its pretty face. Buried within the EPS foam that makes up the bulk of the helmet's protective...
Lazer Blade Helmet
Lazer's Blade Helmet is living proof that race-worthy kit doesn't have to be outlandishly expensive. Its streamlined profile clearly borrows style inspiration from Lazer's top-end Z1 helmet, with extended coverage at the back of the head and massive venting to keep things cool no matter how high...
Lazer Blade MIPS Helmet
Whether you're rallying for a long yet luxurious day of pastry shops and cafes, pinning on a number at a local race, or embarking on a high-mountain century, make sure you have your Lazer Blade MIPS Helmet along for the ride. It borrows styling and feature tips from Lazer's top-tier Z1 Helmet and...
Lazer Genesis Helmet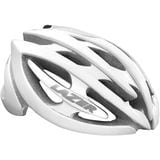 Lazer's award-winning Genesis Helmet's design enjoys remarkable favor among the two-wheel set, which is why Lazer hasn't seen much of a need to make any big, crazy changes to it for a few years. If you've been a fan in the past, this year's sleek, no-nonsense design should be plenty familiar to...
<< Prev | Back | 11 | 12 | 13 | 14 | 15 | 16 | 17 | 18 | 19 | 20 | More | Next >>