Womens Mountain Bike Tops - Road Bike Shop
Shop
>
Women's Apparel Clothing
>
Women's Apparel Mountain Bike Clothing
>
Women's Apparel Mountain Bike Tops
7mesh Industries Re:Gen Jacket - Women's
Riding in the rain is tough. Either you get cold and wet, or get wet and steamy, or stay mostly dry and overheat. 7mesh Industries, however, is making things a little easier by building the Re:Gen Women's Jacket from Gore-Tex Active Shell, which makes it as breathable as can be while working with...
7mesh Industries Resistance Jacket - Women's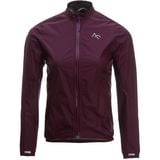 The 7mesh Industries Resistance Women's Cycling Jacket has plenty of great features, but it's what it doesn't have that's most important: weight. At just 110 grams, it's virtually unnoticeable on your back or in your pack. It also crams down to the size of your fist, so it's easy to stuff into a...
7mesh Industries Revelation Jacket - Women's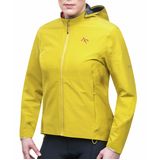 When 7mesh Industries set out to bring cycling clothing on par with the rest of the outdoor industry's technology, the Revelation Jacket must have been what the Squamish-based manufacturer had in mind. It borrows Gore-Tex Pro, one of the most advanced materials that we've seen on gear suited for...
7mesh Industries Strategy Jacket - Women's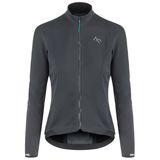 Save the hot cocoa for later, set aside your favorite book, and clip in for a winter cycling adventure in the 7mesh Industries Women's Strategy Jacket. Constructed with exceptionally breathable and windproof Windstopper Softshell 174P and 274P fabrics, this jacket wicks away sweat and blocks the...
7mesh Industries Synergy Bike Jersey - Long-Sleeve - Women's
Stay warm and dry out on the trails this winter in the 7mesh Industries Women's Long-Sleeve Synergy Bike Jersey. Made from exceptionally breathable-yet-windproof Windstopper Softshell 174P fabric and soft Omega 160P knit, this jersey fends off the chill and wicks away sweat to keep you comfy all...
Arc'teryx A2B Commuter Jacket - Women's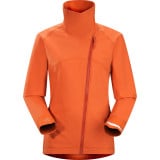 Retail Price:
$224.95
Our Price: $134.97
buy now
True trekkers know that life isn't always about the logistics; the points between A and B often reward the most memorable experiences. Arc'teryx designed the A2B Commuter Jacket for women who sometimes need to get from here to there ASAP and other times just like to enjoy the ride. Kavan face...
Arc'teryx A2B Cowl Neck Shirt - Short-Sleeve - Women's
Arc'teryx is back and once again blurring the lines between style and function with the Women's A2B Cowl Neck Shirt. This stylish shirt features a trim fit and Polylain fabric, a blend of polyester and wool. The scooped, gathered cowl neckline lends a unique look to this elegant shirt. A zippered...
Assos DB 13 kickTop Lady LS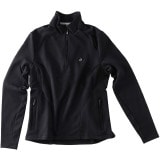 Retail Price:
$309.95
Our Price: $77.49
buy now
The 'D' and the 'B' in Assos' new DB 13 kickTop Lady LS comes from the phrase 'Dopo Bici,' which translates to 'after bike.' After all, that's exactly what this pullover was built for, as it represents the perfect balance of style, comfort, and functionality that we've grown accustomed to from...
Assos iJ.Intermediate_s7 Jacket - Women's
The Assos iJ. Intermediate_s7 Women's Jacket is a relatively simple concept employed with very un-simple fabrics to make for one of the most advanced cycling pieces you may ever wear. The Intermediate_s7 Jacket is light enough that it could be called a long-sleeve jersey, but we think that's one...
Assos iJ.pompaDour_S7 Women's Jacket
It's rare that a jacket is able to tell its story through sheer numbers, but not surprisingly, the iJ. pompaDour_S7 achieves just that. For its construction, Assos used 30 pattern pieces, 10 different textiles, and 12 separate components. In other words, Assos put some thought into this jacket....
<< Prev | Back | 1 | 2 | 3 | 4 | 5 | 6 | 7 | 8 | 9 | 10 | More | Next >>