Womens Mountain Bike Tops - Road Bike Shop
Shop
>
Women's Apparel Clothing
>
Women's Apparel Mountain Bike Clothing
>
Women's Apparel Mountain Bike Tops
Giordana Wool Blend Base Layer - Long-Sleeve - Women's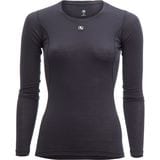 When it comes to cold-weather cycling, every member of the Competitive team has their own approach to layering; however, we virtually all share a common starting point: a long-sleeve wool base layer. Giordana's Wool Blend Long Sleeve Base Layer for Women serves as the ideal base of winter cycling...
Giordana Wool Blend Base Layer - Short-Sleeve - Women's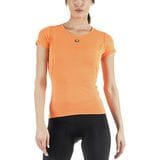 There are certain things that every generation thinks it invented when, in reality, those "inventions" have been around for decades. TT bikes are one example, as every 10 years the same overwrought designs resurface in a blaze of non-race-legal glory. The humble base layer is another example, and...
Giro Chrono Base Layer - Sleeveless - Women's
The Giro women's Sleeveless Chrono Base Layer combines high-tech fabrics with streamlined styling to provide a cool, comfortable ride. Made from a soft and stretchy synthetic blend, this base layer whisks moisture away and moves with you as you change positions on the bike to eliminate...
Giro Chrono Wind Jacket - Women's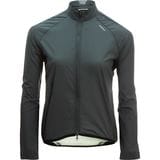 Zipping on a wind jacket on a brisk, breezy day can often be the difference between shivering through the first several miles of your ride and, well, not shivering. The Giro women's Chrono Wind Jacket makes an easy way to save yourself from tense shoulders and tight muscles without weighing you...
Giro Frisco Coat - Women's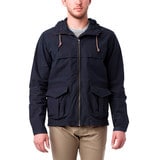 Retail Price:
$399.95
Our Price: $179.98
buy now
The Giro Frisco Jacket's design owes less to the neon, garish inclement weather kit you see in the pro peloton and more to the military tradition that brought the iconic trench coat out of the trenches and onto metropolitan streets. The Frisco's DWR cotton shell is a marriage of that classic...
Giro Neo Rain Jacket - Women's
Retail Price:
$349.95
Our Price: $122.48
buy now
Rain jackets often get written off as strictly functional garments, stripped off as soon as the sun comes out and stashed away until needed again. Giro figures, why? Why can't a light, stylish cycling jacket also be rain-ready, and thus meet almost all of your needs while still being something...
Giro New Road Undershorts 2.0 - Women's
We were excited when we heard about the first generation of Giro's New Road Undershorts. We like the look of a lot of the New Road gear, and if a corresponding pair of chamois-equipped boy shorts would let us discreetly use a pad under that casual facade, then all the better. Giro has since...
Giro New Road Wind Bomber Jacket - Women's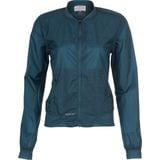 Retail Price:
$119.95
Our Price: $41.98
buy now
If there's one word that gets cyclists' hearts racing, it's "retro." Everyone knows that old things are better looking, more authentic, and expressive of an admirable "I'm only living in this century because I don't have a choice" point of view, and that's why the Giro New Road Wind Bomber Women...
Giro New Road Wind Guard Hoodie - Women's
Retail Price:
$129.95
Our Price: $32.49
buy now
With the zip-up hoodie standing in as the comfort food of the active wear world, Giro smartly adapted its design to meet the needs of those who travel by two wheels. The result is a sleek outer layer that keeps you both protected and looking sharp. The Giro Wind Guard Hoodie received a textured...
Giro New Road Wind Jacket - Women's
For those rides that involve a few tear-inducing descents and some unpredictable weather, Giro's new Wind Jacket perfectly fits the bill. This lightweight jacket was made using a durable ripstop nylon, which effectively blocks the wind and light rain from reaching your core. Clean shoulder vents...
<< Prev | Back | 1 | 2 | 3 | 4 | 5 | 6 | 7 | 8 | 9 | 10 | More | Next >>