Womens Mountain Bike Accessories - Road Bike Shop
Shop
>
Women's Apparel Clothing
>
Women's Apparel Mountain Bike Clothing
>
Women's Apparel Mountain Bike Accessories
Bern Watts EPS Thin Shell Visor Helmet - Backcountry Exclusive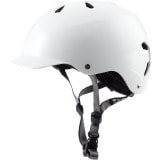 Retail Price:
$99.99
Our Price: $49.99
buy now
From January to June and back around the calendar, the Bern Watts EPS Thin Shell Visor Helmet is multisport protection for your crucially important cranium. Beginning with a visored ABS hard shell, Bern then adds EPS, a lightweight, one-time-use foam that evenly distributes force in the event of...
Bern Watts Thinshell EPS Helmet - 2014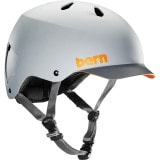 Retail Price:
$64.95
Our Price: $51.96
buy now
No, it's not shallow and superficial of you to be more concerned about how a helmet looks than how it works -- cover both bases with the Bern Watts Helmet. You gotta look good out there, and this in-demand visored model enhances your cool as you're going big in the park. It also protects your...
Castelli CW 4.0 Donna Women's Gloves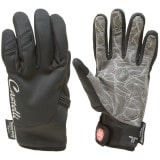 Retail Price:
$69.95
Our Price: $27.98
buy now
Keep riding through the winter with your hands cozily encased in the Castelli CW 4. 0 Donna Glove. The plush, fleecy, WindStopper fabric keeps your hands warm, dry, and protected from the wind. Silicone-screened palm provides great grip in all conditionsLight palm padding insulates your hands...
Castelli Super Nano Donna Women's Gloves
Retail Price:
$59.95
Our Price: $17.99
buy now
While a minimalist glove design won't do us much good at 7000' of elevation come wintertime, for more temperate climates, less is more. Case in point are the Castelli Super Nano Donna Women's Gloves. Providing just the right amount of protection for chilly weather, the Super Nano Donna gloves are...
Catlike 360 Helmet
Retail Price:
$69.95
Our Price: $55.96
buy now
Catlike helmets were introduced into the US just a few years ago and they caught our attention with not only their eye-catching style but also their attention to the details most sought after by cyclists -- namely fit and airflow. The Catlike 360 showcases simplicity of shape, fit, and...
Catlike Leaf Helmet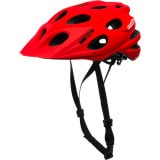 Retail Price:
$109.95
Our Price: $87.96
buy now
What happens when one of the world's most sophisticated road helmet companies decides to dip its feet in the waters of mountain biking? The Catlike Leaf Helmet, of course. With 23 air intakes, cutting-edge construction techniques, and a weight match of 260 grams between the Leaf and the Whisper,...
Catlike Vacuum Helmet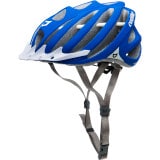 Retail Price:
$139.95
Our Price: $111.96
buy now
Calling the Catlike Vacuum Helmet the most conventional looking helmet in the 2012 Catlike line would be tantamount to arguing that Cippolini's pink skinsuit for the 2005 Giro was his most conservative wardrobe choice. Granted, it's not as immediately memorable as Catlike's top-shelf Whisper Plus...
Cratoni C-Hawk Cycling Helmet
The Cratoni C-Hawk Helmet is the company's lightest, most comfortable, and most breathable mountain bike helmet, making it easy to crank out long miles in the saddle every time you strap it on. The C-Hawk is Cratoni's top-shelf helmet for a few reasons, although keen eyes will notice that with 22...
Cratoni C-Tracer Cycling Helmet
Time to upgrade that old egg shell you've been strapping to your head since grade school? If it's the trails you wish to explore, the Cratoni C-Tracer Helmet wants to be your friend, and it won't charge you an arm and a leg. As is the trend of Cratoni's less-expensive offerings, the company...
DAKINE Aura Glove - Women's
Retail Price:
$29.95
Our Price: $17.97
buy now
For the minimalist who still wants padding and protection, Dakine created the Women's Aura Glove. With breathable fabrics and light padding, they ensure a secure grip while remaining lightweight. The back of the hand was sewn from mesh polyester which allows the hands to breathe to prevent sweaty...
<< Prev | Back | 1 | 2 | 3 | 4 | 5 | 6 | 7 | 8 | 9 | 10 | More | Next >>