Mens Road Shoes - Road Bike Shop
Shop
>
Men's Apparel Clothing
>
Men's Apparel Road Bike Clothing
>
Men's Apparel Road Shoes
Assos CyclingSlipper Shoes - Men's
When it comes to fit that feels virtually molded to a cyclist's body, Assos definitely knows the score. For cycling shoes with carbon soles that can literally be molded to a cyclist's feet, Lake pretty much wrote the book. Combine the two, and you have what may be the most luxurious cycling shoes...
Assos Flip Flops - Men's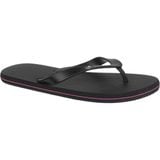 No matter how comfortable your go-to road shoes are, after a grueling race, you want to take them off as fast as you can and get your toes some air. Ditching the carbon missile slippers means you can also step up to the podium in full Assos kit with the Assos Flip Flops. A small logo denotes that...
Chrome 415 Work Boots - Men's
The Chrome 415 Work Boots offers you stylish footwear that is built to stand up to the day-to-day beatings of urban riding. Chrome uses the tough, 1000 denier Cordura for the boot's uppers, which is roughly the same material that they use for their incredibly resilient messenger bags. The 415...
Chrome Kursk Shoes - Men's
Tug on the Chrome Kursk Shoe, tuck the laces into the lace garage to keep them out of your drivetrain, and hit the road. The Kursk is a tough, cycling-specific shoe that moonlights as a simple pair of casual kicks. Thanks to features like stainless aglets (or lace end-caps for non word-nerds),...
Chrome Kursk SPD 2.0 Shoe - Men's
When you're one of the lucky ones who spends half the day on the bike and half the day walking around the city, you need special equipment. Chrome provides. The Kursk SPD 2. 0 shoe is designed for your day-to-day, with a comfortable footbed, a tough vulcanized outsole, an even tougher upper, and...
Chrome Storm 415 Pro Workboot Cycling Shoe - Men's
Overnight storms have turned your usual commute into a gauntlet of gutter streams and moat-like bike lanes with no end to the rain in sight. Most of us might sigh in resignation and grab the car keys in this situation, but you aren't one to give up your commute and you've got your Chrome Men's...
Chrome Storm 415 Work Boots - Men's
A work boot needs to be able to "work" in any condition, which is why Chrome created both the 415 and the Storm 415 Work Boots that are featured here. With Chrome's Storm technology, the 415 combines the hardworking, waterproof durability that's required for daily riding with the laid-back San...
Chrome Truk Shoes - Men's
Since it appeared on the scene, Chrome has had a reputation for durable, high-quality products. They have to be tough to stand up to the abuse that bike messengers dish out. Chrome Truk shoes are just as tough as its messenger bags. After all, they're made out of the same ultra-tough 1000-denier...
Chrome Truk SPD Shoe - Men's
Snap into your Shimano SPD pedals with the ultra-durable Chrome Truk SPD Shoe and ride without fear of dreaded footwear blowouts. Chrome has been making urba-bike-messenger-worthy gear for years now, and has earned a reputation for quality. Truk SPD shoes keep this tradition alive. Truk SPD shoes...
Diadora Phantom II Shoes - Men's
Retail Price:
$98.95
Our Price: $64.32
buy now
Stepping up to clipless pedals and cycling shoes can be intimidating, especially if you're relatively new to cycling; however, if you're thinking about investing in your first pair, we recommend models like Diadora's Phantom II Men's Shoes. With a forgiving price and trickle-down technology from...
<< Prev | Back | 1 | 2 | 3 | 4 | 5 | 6 | 7 | 8 | 9 | 10 | More | Next >>