Mens Road Shoes - Road Bike Shop
Shop
>
Men's Apparel Clothing
>
Men's Apparel Road Bike Clothing
>
Men's Apparel Road Shoes
Chrome Mirko Shoe - Men's - Men's
The Men's Mirko Shoes from Chrome are made of durable cotton canvas to help ensure that they hold up as you whip your fixie through rush hour traffic. A breathable fabric lining helps your feet stay cool, and the antimicrobial sockliner helps keep the funk down after a day of cruising the...
Chrome Peshka Shoe - Men's - Men's
The Men's Peshka Shoe comes in a style suitable for the city, and Chrome made it highly durable for all your bicycle commutes. Chrome's Forged Rubber offers what could arguably be the strongest vulcanization out of any sneaker out there.
Chrome Storm 415 Work Boots - Men's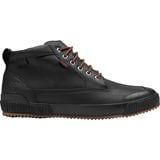 Retail Price:
$159.95
Our Price: $87.97
buy now
A work boot needs to be able to "work" in any condition, which is why Chrome created both the 415 and the Storm 415 Work Boots that are featured here. With Chrome's Storm technology, the 415 combines the hardworking, waterproof durability that's required for daily riding with the laid-back San...
Chrome Storm Kursk Shoes - Men's - Men's
Retail Price:
$105.00
Our Price: $57.75
buy now
Technical cycling shoes need not look like technical cycling shoes to be technical cycling shoes. Case in point: the Chrome Storm Kursk Shoes, which host a team of unseen advantages over what a casual observer may write off as strictly a style statement. From the top down, we start with the...
Chrome Timur Shoe - Men's - Men's
The Chrome Men's Timur Shoe is a strong sneaker suitable for commuting across the city on your trusty single-speed cycle.
Chrome Truk Shoes - Men's
Retail Price:
$74.95
Our Price: $44.97
buy now
When toe cages and double straps destroy everything that they come into contact with, durable shoes are crucial. Not only to avoid burning away your money, but so that you don't develop tree knot sized blister scars where the tops of your feet used be. And believe it or not, this ailment is easy...
Chrome Truk SPD Shoe - Men's - Men's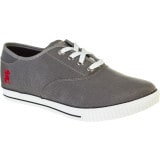 Stiff and slick carbon-soled cycling shoes have their place, but running errands around town isn't one of them. That's why Chrome's Truk SPD Shoes strike a balance with comfortable, SPD-compatible shoes. So, when riding to the bar becomes equally important to racing, you won't be slipping around...
Diadora Jet Racer Shoes - Men's
Retail Price:
$399.00
Our Price: $159.60
buy now
The name 'Diadora' is derived from the Greek 'dia-Dorea,' which means 'to share gifts and honors.' And while we doubt that Cadel is ever going to share his 2011 Tour victory with anyone other than his teammates, with Diadora's release of the Jet Racer Shoes, you're at least able to share the same...
Diadora Phantom Shoes - Men's
Retail Price:
$108.95
Our Price: $70.82
buy now
For a triathlete, the transition is crucial. You want to get in and out quickly and efficiently, and you practice for hours on end to do just that. The fact remains, nothing is less efficient than trying to put damp feet into fitted cycling shoes. The Diadora Phantom Shoes combine a well-fitting...
Diadora Speed Vortex Cyling Shoes - Men's
Diadora has learned to walk a fine line between comfort, efficiency, and weight in its cycling shoes. For the Speed Vortex Cycling Shoes, the Italian manufacturer opts for a slightly heavier sole (by 10 grams per pair) that incorporates the same NET breathing technology found in the line-topping...
<< Prev | Back | 1 | 2 | 3 | 4 | 5 | 6 | 7 | 8 | 9 | 10 | More | Next >>