Mens Road Bike Tops - Road Bike Shop
Shop
>
Men's Apparel Clothing
>
Men's Apparel Road Bike Clothing
>
Men's Apparel Road Bike Tops
2XU Performance Run Sleeve - Men's
The benefits of compression garments like the 2XU Performance Run Sleeves are something of a hot topic in sports science these days, with some studies supporting the claimed benefits while the skeptical are left wondering if it's all just superstition. This divide is partly because of popular...
2XU SMD Thermo Jersey - Long-Sleeve - Men's - Men's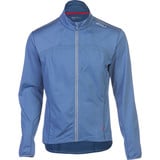 Retail Price:
$149.95
Our Price: $104.96
buy now
In late fall, early spring, and warm winter afternoons, it can be difficult strike the right balance between insulation and breathability. 2XU designed the SMD Thermo Jersey to address this troublesome time. Since this takes care of the dilemma of what to wear up top, you can start worrying about...
2XU Sub Zero 360 Cycle Jacket - Men's - Men's
Retail Price:
$249.95
Our Price: $174.96
buy now
There are certain manufacturers of cycling and tri clothing whose greatest claim to fame is their association with tradition: traditional materials, traditional design, traditional styling. 2XU is not one of them. In fact, in the quest for constant improvement, 2XU actively eschews tradition by...
2XU Sub Zero 360 Cycle Vest - Men's - Men's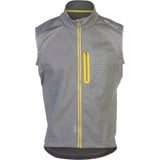 Retail Price:
$199.95
Our Price: $139.96
buy now
Competitive Cyclist is based in Utah, with offices in Park City and Salt Lake City. As such, we totally lucked into some of the best climbing terrain in the world. Grinding up Little Cottonwood Canyon's 9. 2% average grade over 8. 38 miles (virtually the same profile as the famed Alpe d'Huez)...
2XU Wind Break 180 Jacket - Men's - Men's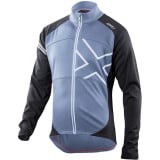 Retail Price:
$169.95
Our Price: $84.97
buy now
Before the roads are coated in sleet and ice and the sun still shines, you need to be warm but not overheat. The 2XU Wind Break 180 Cycle Jacket makes cool weather cycling a less cumbersome affair. Using 2XU's flexible 10:10 XStretch membrane for the front panel, the Wind Break 180 shields you...
Alpinestars Forward Tech Full-Zip Hoodie - Men's - Men's
A close inspection of Alpinestars' Forward Tech Full-Zip Hoodie reveals that it's much more than a standard top layer. Attention to the details is what sets this hoodie apart from the rest. Instead of relying on sweat-absorbing cotton, this hoodie was made with a smart polyester blend. As such,...
Assos Competitive Cyclist SS Jersey Equipe - Men's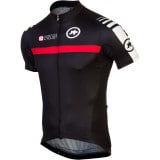 Within the walls of Assos' design facilities, the latest fabrics, fits, and design details are refined over and over again. This level of dedication derives from the Swiss apparel manufacturer priding itself on continuously being at the top of its class, tirelessly working to build the most...
Assos cS.Uno Skinsuit - Men's - Men's
Thanks to the march of technology, skinsuits are not fast enough; you now need a swiftsuit in order to keep up. Assos has taken up the challenge and offers a one-piece suit that is faster than your skinsuit, the cS. Uno. cS is short for Chronosuit, which is an outfit for shaving time. The Assos...
Assos DB.1 activityPolo SS - Men's
Assos' new DB. 1 activityPolo SS was designed to be worn after riding, or simply as a casual piece. To break it down, the 'D' and 'B' in the title stand for 'Dopo Bici,' which is a direct translation to 'after bike.' The sleek polo represents the perfect balance of style, comfort, and...
Assos DB.10 trackJack - Men's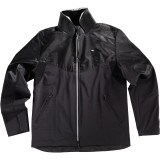 Retail Price:
$339.95
Our Price: $237.96
buy now
The new DB. 10 trackJack falls into the 'after bike' collection from Assos, as it's a casual outer shell that's been engineered to protect you from the elements. The DB. 10 was built to represent the perfect balance of style, comfort, and functionality that you've come to expect from the Swiss...
<< Prev | Back | 1 | 2 | 3 | 4 | 5 | 6 | 7 | 8 | 9 | 10 | More | Next >>