Mens Road Bike Tops - Road Bike Shop
Shop
>
Men's Apparel Clothing
>
Men's Apparel Road Bike Clothing
>
Men's Apparel Road Bike Tops
2XU Performance Run Sleeve - Men's
Retail Price:
$44.95
Our Price: $33.71
buy now
The benefits of compression garments like the 2XU Performance Run Sleeves are something of a hot topic in sports science these days, with some studies supporting the claimed benefits while the skeptical are left wondering if it's all just superstition. This divide is partly because of popular...
2XU SMD Thermo Jersey - Long-Sleeve - Men's - Men's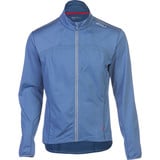 Retail Price:
$149.95
Our Price: $97.47
buy now
In late fall, early spring, and warm winter afternoons, it can be difficult strike the right balance between insulation and breathability. 2XU designed the SMD Thermo Jersey to address this troublesome time. Since this takes care of the dilemma of what to wear up top, you can start worrying about...
2XU Sub Cycle Jersey - Short-Sleeve - Men's - Men's
Cycling jerseys are designed to do particular things -- wick moisture, breathe well, and keep you cool chief among them -- and the 2XU Sub Cycle Men's Jersey does them all with efficiency and a good bit of panache. It's made primarily of High Fil Sub, a breathable and moisture-wicking fabric, and...
2XU Sub Zero 360 Cycle Jacket - Men's - Men's
Retail Price:
$249.95
Our Price: $149.97
buy now
There are certain manufacturers of cycling and tri clothing whose greatest claim to fame is their association with tradition: traditional materials, traditional design, traditional styling. 2XU is not one of them. In fact, in the quest for constant improvement, 2XU actively eschews tradition by...
2XU Sub Zero 360 Cycle Vest - Men's - Men's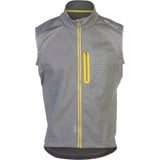 Retail Price:
$199.95
Our Price: $129.97
buy now
Competitive Cyclist is based in Utah, with offices in Park City and Salt Lake City. As such, we totally lucked into some of the best climbing terrain in the world. Grinding up Little Cottonwood Canyon's 9. 2% average grade over 8. 38 miles (virtually the same profile as the famed Alpe d'Huez)...
7mesh Industries Re:Gen Jacket - Men's - Men's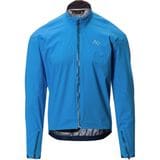 Riding is an inherently warm pursuit, even when it's soggy outside, which makes it tough to find that perfect balance between waterproofing and breathability. By using Gore-Tex Active Shell, though, 7mesh Industries has made the Re:Gen Men's Cycling Jacket as breathable as can be, while working...
7mesh Industries Resistance Jacket - Men's - Men's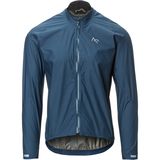 The most important feature of the 7mesh Industries Resistance Men's Cycling Jacket is what it doesn't have: weight. At just 115 grams, it's virtually unnoticeable on your back, and packs up to about the size of your fist, so it's easy to stuff into a jersey pocket if you're afraid that a chilly...
7mesh Industries Revelation Jacket - Men's - Men's
7mesh Industries' design philosophy requires every item produced by the Squamish-based manufacturer to meet the requirements of one of two use periods: seven hours or seven days. With its unrivaled elemental protection and a fit that's articulated to accommodate an athletic body in the saddle or...
Alpinestars Blaze 2 T-Shirt - Short-Sleeve - Men's - Men's
With all your talk about epic rides, gnarly drops, and endless air time, the fact is that you spend most of your time firmly planted on the ground at work, at home, or at the pub. Now that the truth is out there, we can honestly say that what you actually need most of the time is a good ol'...
Alpinestars Milestone Softshell Jacket - Men's - Men's
The Alpinestars Men's Milestone Softshell Jacket is a stealth softshell that keeps you warm on chilly mountain trails. Its windproof membrane seals out blasts of cool mountain air when you're climbing exposed ridgelines and riding through wide-open terrain. Its water-resistant front-zip closure...
<< Prev | Back | 1 | 2 | 3 | 4 | 5 | 6 | 7 | 8 | 9 | 10 | More | Next >>