Mens Road Bike Tops - Road Bike Shop
Shop
>
Men's Apparel Clothing
>
Men's Apparel Road Bike Clothing
>
Men's Apparel Road Bike Tops
Capo SC Long-Sleeve Jersey - Men's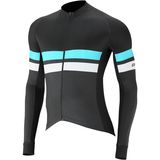 With a race fit and a blend of breathable, and fleecy-warm fibers, the Capo Men's SX Long-Sleeve Jersey for Men is the perfect jersey for hitting the pavement when the temps are dipping down outside. Capo's own Alpino microfiber wraps you up with fibers that are soft against your skin, trapping...
Castelli Advantage T-Shirt - Short Sleeve - Men's
Even the most dedicated cyclist will find himself off the bike from time to time. For these rare occasions, Castelli has created the Advantage Short-Sleeve T-Shirt. Made from a 60/40 cotton and polyester blend, the Advantage T-Shirt features contrasting neck tape and screen-printed logos. Since...
Castelli Aero Race 5.1 Full Zip Jersey - Men's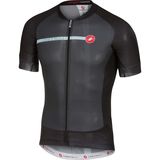 Retail Price:
$179.95
Our Price: $115.28
buy now
Shedding grams and saving watts is tricky business, especially when you're wading through hyperbolic claims and constantly-changing technologies to choose kit that will actually make a difference. Before your summer race calendar gets going, upgrade your race kit with Castelli's Aero Race 5. 1...
Castelli Alpha Ros Jacket - Men's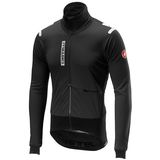 Cold-weather cycling creates a conundrum. Naturally, we want to stay as warm as we can but if the jacket doesn't breathe well and we get too hot, we'll begin to sweat. This isn't a good thing especially if we start descending and the wind chill cools our damp jacket. To truly stay comfortable, it...
Castelli Alpha ROS Jacket- Limited Edition - Men's
Retail Price:
$349.95
Our Price: $275.00
buy now
Your cycling wardrobe likely consists of wet-weather gear and dry-weather gear, with little overlap. Until recently, those really were the only options, with wet-weather gear that would leave you feeling bogged down and steamy when you get pedaling, and dry gear that just couldn't hold up to more...
Castelli Alpha ROS Limited Edition Jersey - Men's
A winter classic, the Castelli Alpha ROS Jersey Limited Edition holds its spot in your cold weather cycling wardrobe with vigor. Solving the problem of whether a jacket or jersey is ideal, the Alpha ROS Jersey situates itself as a hybrid between the two, with lightly insulating warmth and weather...
Castelli Alpha Ros Long-Sleeve Jersey - Men's
The Castelli Alpha ROS Jersey is more than meets the eye and it strives to be your go-to winter jersey this season. It's almost a hybrid between a jacket and a jersey and like most of cuts of Castelli's clothes, it has a slim, next to body fit. What makes this jersey really unique is the double...
Castelli Alpha Wind Jersey - Long-Sleeve - Men's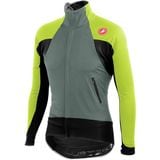 Retail Price:
$249.95
Our Price: $162.47
buy now
After being inspired by its warm, adaptable Alpha jacket, Castelli set out to create an even more minimal layer for winter riding that protected like a jacket and fit like a jersey. Sure, the jacket fits impeccably and protects against winter's harshest conditions without feeling like a...
Castelli Armando T-Shirt - Short Sleeve - Men's
Contrary to what some may say, chamois time isn't training time if you're just sitting around after the race in a stinky kit trying to eke a few more hours of sponsor promotion out of the day. Ditch the clammy chamois and rep the classic scorpion in comfort and style with the Castelli Men's...
Castelli Body Paint 3.3 Long-Sleeve Speed Suit - Men's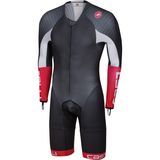 Retail Price:
$298.95
Our Price: $209.26
buy now
When every watt of energy expenditure is crucial to performance, streamline your race-day efforts with the slim profile of the Castelli Men's Body Paint 3. 3 Speed Suit. Originally developed for pro riders competing on the World Tour, the Body Paint 3. 3 Speed Suit is one of the fastest...
<< Prev | Back | 1 | 2 | 3 | 4 | 5 | 6 | 7 | 8 | 9 | 10 | More | Next >>