Mens Road Bike Tops - Road Bike Shop
Shop
>
Men's Apparel Clothing
>
Men's Apparel Road Bike Clothing
>
Men's Apparel Road Bike Tops
Assos sV.blitzFeder Men's Vest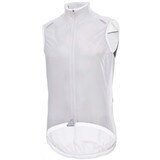 For riding in cool or cold conditions, it's extremely difficult to beat the practicality of a great vest. Element-proof materials that keep the wind and rain off of you go a very long way in preserving your overall comfort when the temperature drops. Their packability means convenience, too. All...
Assos sV.emergency Vest - Men's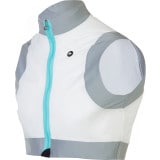 Have you ever stopped to think just how archaic it is for racers to be stuffing their jerseys with newspapers at the summit of a climb? Seriously, though, this has been going on for over a hundred years. Frames have turned to carbon, and our apparel has likewise turned to technology. However, L...
Attaquer CORE Jersey - Short Sleeve - Men's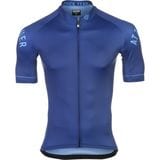 Add a flash of classic style to any ride with the Attaquer CORE Jersey. Known for its eye-catching patterns, Attaquer has toned it down with the CORE Jersey with retro-inspired minimalist graphics that stand out just as well as any bright print. Attaquer doesn't sacrifice quality for style with...
Bellwether Aqua No Jacket - Men's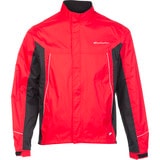 Retail Price:
$149.95
Our Price: $37.49
buy now
In designing the Aqua NO Jacket, Bellwether used its extremely effective, if purely utilitarian, Stormfront Jacket as a base platform and added a few extra details for better ventilation, additional storage options, and even more protection. The Aqua NO is made from fabric of the same name. It...
Bellwether Criterium Jersey - Short Sleeve - Men's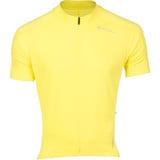 Retail Price:
$49.95
Our Price: $32.47
buy now
The Bellwether Criterium Jersey is very similar to the company's Pro Mesh jersey in several respects, although it comes in a more aesthetically conservative package, which is exactly what many riders are looking for. A simple monochromatic design characterizes the Criterium jersey's appearance --...
Bellwether Monsoon Jacket - Men's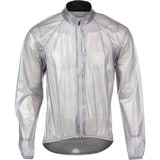 Retail Price:
$79.95
Our Price: $23.98
buy now
Some clothing manufacturers can get a little carried away with their nomenclature schemes, which is one of the reasons we appreciate the Bellwether Monsoon Jacket: the name says it all. This is a wet-weather jacket that can handle nasty days, and as a bonus, it's also super light and compresses...
Bellwether Stormfront Jacket - Men's
Retail Price:
$119.95
Our Price: $35.98
buy now
The anti-element super jerseys currently sweeping through the industry don't address one big issue: there is a difference between water-resistant and waterproof. The Bellwether Stormfront Jacket is made to handle the big storms and more-than-inclement weather that many of us encounter during our...
Biemme Sports B-Fluo Vest - Men's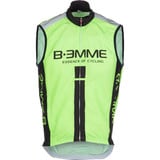 Retail Price:
$78.95
Our Price: $43.42
buy now
The Biemme B-Fluo Vest is highly visible, regardless of which color you choose, thanks to a highly reflective back panel that captures any light and bounces it back out rearward. The vest is made of Biemme's Tevere fabric, a breathable but waterproof and windproof polyester/polyurethane blend...
Biemme Sports Moody Jersey - Short-Sleeve - Men's
Retail Price:
$148.95
Our Price: $74.48
buy now
Biemme's Moody Short-Sleeve Men's Jersey keeps you happy and dry while you push into a long ride. Microsphere polyester increases the surface area of the jersey's fabric to speed up moisture evaporation from your skin. With sleeves and side panels made of highly breathable Techno Mesh, the Moody...
Capo Blockhaus Jersey - Long-Sleeve - Men's
Retail Price:
$189.95
Our Price: $85.48
buy now
We've been able to enjoy a pretty beneficial partnership with Capo over the past couple of years, producing some memorable custom kit. They provide the tech; we provide some aesthetic input. Of all of these collaborations, the Capo Blockhaus Jersey may be the crown jewel based on style alone. Of...
<< Prev | Back | 1 | 2 | 3 | 4 | 5 | 6 | 7 | 8 | 9 | 10 | More | Next >>