Mens Road Bike Tops - Road Bike Shop
Shop
>
Men's Apparel Clothing
>
Men's Apparel Road Bike Clothing
>
Men's Apparel Road Bike Tops
Mavic Sprint Relax Full-Zip Short Sleeve Jersey - Men's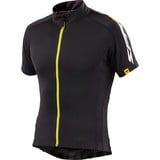 Retail Price:
$99.95
Our Price: $74.96
buy now
While riding without a shirt may seem to be a viable option in the scorching heat of summer, staying covered is actually more effective. It's also easier to carry your gels and keys while wearing a shirt. The Mavic Sprint Relax Full-Zip Short Sleeve Jersey keeps you covered and cool. The jersey...
Nalini Aeprolight Jacket - Men's
Retail Price:
$329.95
Our Price: $164.97
buy now
Hardshell jackets are great at keeping the water off, but they tend to be too loose and stifling for cycling. Nalini changes the game with the Aeprolight Men's Jacket, which boasts the waterproof qualities of a hardshell with the stretchy, ergonomic, and breathable properties of a softshell. The...
Nalini Aeprolight Mesh TI Jersey - Short Sleeve - Men's
Retail Price:
$189.95
Our Price: $142.46
buy now
The Hot Moa Xlight material that makes up Nalini's Aeprolight Mesh TI Jersey is a barely-there mesh that all but eliminates any layers between your skin and the air on hot summer rides. As you'd imagine, it's about as well-ventilated as a material can get, and it's also been hit with Nalini's Moa...
Nalini Mentore Jersey - Short-Sleeve - Men's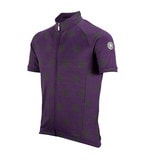 Retail Price:
$227.95
Our Price: $136.77
buy now
Most jersey manufacturers put a lot of stock in purely synthetic fabrics, given their ability to manage moisture, stretch well, and take on colorful patterns. We won't argue that synthetics aren't useful, but why would you spend top dollar for a petroleum-based jersey when a wool-blend option...
Nalini Nera Jersey - Short-Sleeve - Men's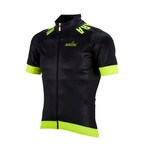 Retail Price:
$175.95
Our Price: $105.57
buy now
The conditions on the course are the conditions on the course, but the ride must go on, even if it's a little bit windy and rainy. Nalini's Nera Men's Cycling Jersey doesn't try and change things, but its Hot Moa Medium fabric is largely windproof, to take the sting out of cross breezes and gusty...
Nalini Parello Jacket - Men's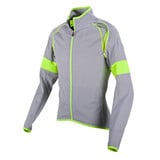 Retail Price:
$307.95
Our Price: $184.77
buy now
Instantly adapt to changing conditions with the Nalini Men's Parello Jacket. This jacket features removable sleeves for versatility when crisp mornings give way to warmer, sunnier afternoons. Simply zip off the sleeves when the mercury rises and stash 'em within the interior sleeve-holder pocket...
Nalini Raiale Jersey - Short-Sleeve - Men's
Retail Price:
$195.95
Our Price: $117.57
buy now
In a world of blinding colors, migraine-inducing jerseys-cum-billboards, and more-is-better design, Nalini's Raiale Men's Cycling Jersey stands out for its simplicity. Solid, muted colors paradoxically help you stand out from the pack and disguise the Raiale's classic array of features, like a...
Nalini Seano Skinsuit - Men's
Retail Price:
$293.95
Our Price: $161.67
buy now
Gaps between your shorts and your jersey basically act like miniature sails, catching wind and pulling you backwards while you lose valuable seconds. Sleek, smooth articles like the Nalini Seano Men's Skinsuit are designed to eliminate these gaps, reducing drag and effort so you can make up...
Nalini Sente Vest - Men's
Retail Price:
$151.95
Our Price: $75.97
buy now
Nalini's Sente Men's Vest is made from partially recycled polyester, but it might as well be woven from carefully-coiffed facial hair, spent espresso grounds, and cuffed jeans. That said, the Sente actually does work well in the saddle, with a wind-blocking design that's perfect for your local...
One Industries Atom Packable Jacket - Men's
One Industries' Atom Men's Packable Jacket isn't the most minimal water- and wind-resistant bike shell on the market, but it isn't too far away. One Industries is known for its burly moto-inspired gear, but the Atom takes things in a different direction. It's got a slightly slimmer fit, dropped...
<< Prev | Back | 41 | 42 | 43 | 44 | 45 | 46 | 47 | 48 | 49 | 50 | More | Next >>