Mens Road Bike Tops - Road Bike Shop
Shop
>
Men's Apparel Clothing
>
Men's Apparel Road Bike Clothing
>
Men's Apparel Road Bike Tops
Hincapie Sportswear Power Tour Jacket - Men's
Retail Price:
$149.95
Our Price: $67.48
buy now
It's no secret that wind is a cyclist's worst enemy. Not only is a headwind power zapping and demeaning, but its breath will have you shivering if you aren't properly shielded. The Hincapie Sportswear Power Tour Jacket combines three fabrics to create a lightweight barrier against chill. Hincapie...
Hincapie Sportswear Power Tour Vest - Men's
Retail Price:
$129.95
Our Price: $64.97
buy now
Hincapie's new Power Tour Vest is the ideal core layer for all of your late and early season rides. Its lightweight and packable composition stays out of the way when it isn't needed, yet it quickly jumps into action when called upon. The Power Tour was constructed using a blend of Advanced LTX...
Hincapie Sportswear Signature Jersey - Men's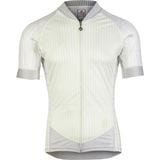 Retail Price:
$179.95
Our Price: $116.97
buy now
If you wouldn't dream of getting your houndstooth confused with your herringbone in your formal wear, you can now stop dreading trading your refined style for brazen technical apparel when you ride by adding Hincapie Sportswear's Signature Men's Jersey to your already impressive wardrobe....
Hincapie Sportswear Vantage Jersey - Short Sleeve - Men's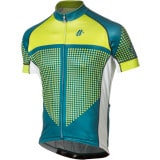 Retail Price:
$99.95
Our Price: $59.97
buy now
In order to create its version of a form-fitting, sublimated race jersey, Hincapie applied a blend of top-end stretch knit and mesh vent panels for its construction. Known as the Vantage, this jersey was designed with your comfort, support, and speed in mind. Constructed from an engineered...
Kitsbow Geysers' Road Bike Jersey - Short-Sleeve - Men's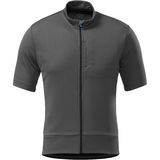 Two odd design choices are currently trending in the boutique jersey world: character-less solid black and obnoxiously loud floral prints. Kitsbow bucks them both with the short-sleeve Geysers' Men's Jersey. The Geysers' Jersey manages to combine distinctive colorways with a classic, unassuming...
Kitsbow King's Ridge Windbreaker - Men's
The scenic landscape and intermittent grades of King Ridge Road have inspired countless paeans from publications with the California/Colorado bias shared generally by cycling media throughout North America. Kitsbow's decision to name its weather-resistant King's Ridge Men's Windbreaker after that...
Kitsbow MTB Ranger Rover T-Shirt - Men's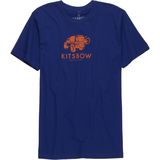 Not just limiting themselves to classically-appointed mountain bike apparel, the designers at Kitsbow brought their expertise to casual apparel with the MTB Ranger Rover Men's T-Shirt. Reminiscing about the days of tan safari trucks and long expeditions from The Continent to sunburnt, faraway...
Kitsbow Race Stripe T-Shirt - Short Sleeve - Men's
Designed to complement its Race Stripe Socks, Kitsbow's Race Stripe T-Shirt for men is a classic, trim-fit, 100% cotton T-Shirt stamped with a characteristically understated flash of color in the form of three stripes on the left sleeve. It's also printed Stateside in North Novato, California....
Kitsbow Raven T-Shirt - Short-Sleeve - Men's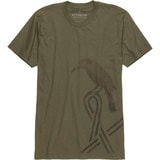 Retail Price:
$34.95
Our Price: $24.46
buy now
Kitsbow is as obsessed with redefining mountain bike clothing as Poe's speaker in "The Raven" is with his lost Lenore. It's appropriate, then, that Kitsbow has chosen to dress this soft, U. S.-made T-Shirt in the livery of the bird at the center of the poem. Rather, we should say that the...
Kitsbow Wind Jacket - Men's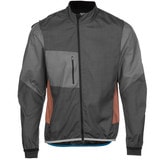 Even if it weren't for its clever features and advanced materials, the original design of the Kitsbow Wind Jacket is enough to earn it some attention. We appreciate its unique lines and color scheme, but as we said, there's plenty more about it to love, as well. The Wind Jacket is made of a...
<< Prev | Back | 41 | 42 | 43 | 44 | 45 | 46 | 47 | 48 | 49 | 50 | More | Next >>